Remembering the power of George Michael
The music lives on as does our memory of the man.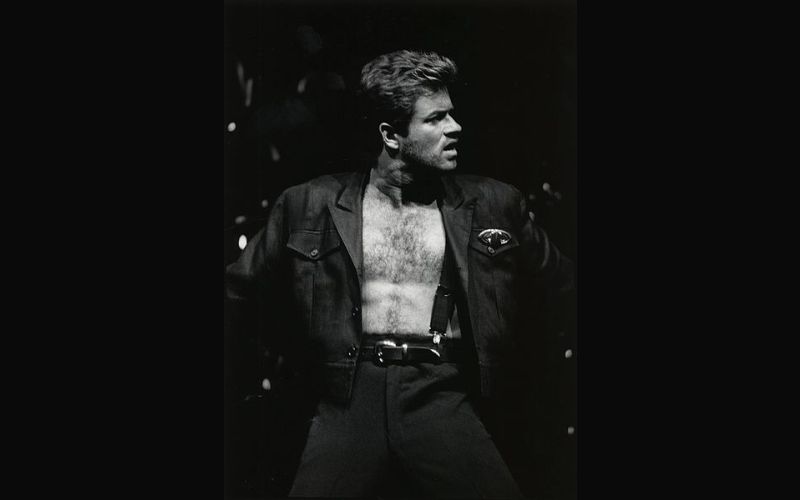 It was in 2016 when we lost George Michael. He died on Christmas Day.
His music was the soundtrack to a generation, but he was also an important role-model for us all.
George Michael was defiantly and unapologetically queer. He showed us all the importance of not editing or diminishing ourselves for the rest of the world. He wasn't perfect, and he didn't try and pretend that he was.
We have a lot to thank George Michael for.
Who was George Michael?
Early life
Born in 1963 in London, George Michael was christened as Georgios Kyriacos Panayiotou. George Michael's father was a Greek Cypriot restaurateur who emigrated to England in the 1950s, while his mother was an English dancer.
While he was in his early teens, the family moved to Radlett. There, the young George Michael attended Bushey Meads School, where he befriended his future Wham! partner Andrew Ridgeley. The two had the same career ambition of being musicians.
As well as busking, George began working as a DJ and then he and Ridgeley formed a band called The Executive.
Career
By 1981, George Michael and Andrew Ridgeley had become Wham!
The band's first album – Fantastic – reached number one in the UK charts in 1983. Singles included Wham Rap! and Club Tropicana.
Their second album – Make It Big – reached number one on the charts in the US. Singles from that album included Wake Me Up Before You Go-Go, and Careless Whisper.
In late 1987, Michael released his debut solo album – Faith. From there, the hits kept coming and Michael cemented his place as one of the world's biggest names in music.
Personal life
George Michael's life as a gay man became public knowledge following his arrest in 1998 for public lewdness – he was found having sex in a public toilet in Los Angeles. He embraced his sexuality and confirmed that cruising for sex was something he enjoyed as a gay man.
Significant relationships in his life included Anselmo Feleppa, Kenny Goss, and Fadi Fawaz.
In the early hours of 25 December 2016, Michael died in bed at his home in Goring-on-Thames, aged 53. He was found by his partner, Fadi Fawaz. The coroner attributed Michael's death to dilated cardiomyopathy with myocarditis and a fatty liver.
How do we celebrate the memory of George Michael?
From his teen heart-throb days of Wham! through to an impressive solo career, George Michael became an important voice for the experience and visibility of gay men. It's a contribution and a legacy worth celebrating.
He was born on 25 June in 1963. His date of birth has become a moment for us all to pay tribute.
George Michael is buried in London's Highgate Cemetery. Some people like to place flowers at his grave.
There's generally an unofficial gathering somewhere on Hampstead Heath. This is pretty much the best-known cruising area in London and it's a part of London associated with Michael.
You could celebrate by going cruising. Pull on some short shorts, get out into the nearest park and see who catches your eye.
Or you could just play some of his impressive back catalogue and dance around. A great place to start is Outside – the track he released following his arrest for cruising.