Remembering what happened at Pulse nightclub
Investigations into the attack have left us with a confusing picture.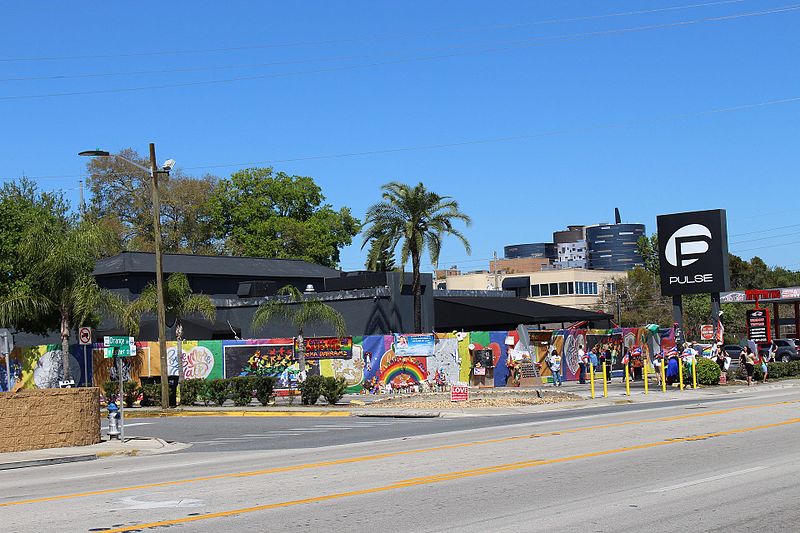 One of the defining moments of our recent queer history was the attack on Pulse nightclub.
The attack and its impact
On 12 June 2016, there was an armed attack on a gay nightclub in Orlando, Florida. 49 people were murdered and over 50 people injured.
In the immediate aftermath of the attack, the palpable shock was felt around the world. It was a violent attack against people who thought that they were in a safe place. It was a violent attack against the LGBTQ community, in a gay club in the US.
Shock, grief, mourning. There were vigils. Politicians made speeches. Celebrities made speeches. Emotions ran high as the world responded to this unexpected stain of violence. The LGBTQ Pride events in the summer of 2016 were admirably defiant – demonstrating the resilience and resolve that has characterised our community across the years.
The conflicting narrative
The man that attacked Pulse nightclub was Omar Mateen. He was killed at the scene of the crime by police responding to the incident. Mateen's wife, Noor Salman, was subsequently arrested and charged with aiding and abetting Mateen as well as lying to investigators.
At Salman's trial, she was acquitted. Evidence that emerged during the trial cast doubt on whether Mateen had specifically targeted Pulse because it was a gay club. There have been questions raised as to whether this was a homophobic hate crime, or simply that Mateen was a radicalised terrorist looking to kill as many people as possible and that the LGBTQ community of Pulse nightclub were unlucky enough to be in the wrong place at the wrong time.
What are the facts?
I spoke with terrorism expert Dr Lewis Herrington of Coventry University, to try and understand what we know, and also to explore some of the unanswered questions.
Based on the research that he has conducted of the media reporting of the attack and its aftermath, Dr Herrington has compiled the following list of assumed facts:
Omar lived 120 miles from Pulse Night Club.
Omar's Father is a devout Muslim from Afghanistan.
Omar was born and raised in America.
Omar Threatened to shoot a class mate when his burger was placed near pork.
Outwardly Muslim and bullied because of it by co-workers.
Failed in his attempt to become a prison guard.
Failed in his attempt to become a state trooper.
Failed in his first marriage, which lasted just four months.
First wife claims Omar is mentally unstable, controlling, and abusive.
Presents with an addiction to anabolic steroids.
Known to drink alcohol when visiting Pulse Night Club.
Twelve-month investigation  -  May 2013 to March 2014  -  finds no connection to any terrorist organisation or any evidence of attack planning, recruitment, or sympathy.
No evidence that Omar was an Islamic fundamentalist.
On the night of the shooting, Omar calls 911 to swear allegiance to the Islamic State.
Informs negotiator repeatedly that this attack is in retaliation for US airstrikes against women and children in Iraq and Syria.
Throughout his discussion with negotiator, Omar appears incoherent, repeating the same rhetoric over and over again.
Multiple credible witnesses claim that Omar regularly frequented Pulse nightclub and engaged in homosexual conduct. It's claimed that he communicated with men via several digital apps, including Grindr.
FBI found no evidence that Omar was homosexual.
Omar is outwardly homophobic in the presence of his father, wife, and co-workers.
With those facts as a base, Dr Herrington then considered three possible hypotheses to explain the circumstances surrounding Mateen's attack on Pulse.
Hypothesis 1
Omar was inspired to carry out the Orlando shooting in retaliation for US air strikes in Syria and Iraq.
Analysis by Dr Herrington
Until the 911 call on the night of the shooting, there's no suggestion that Omar was an Islamic fundamentalist. In almost every case I've studied in respect of Islamist terrorism, there has been evidence of some level of engagement either privately within a social group linked to a terrorist plot or publicly via social media. The 12-month investigation into Omar  -  conducted May 2013 to March 2014  –  finds no evidence that he was a fundamentalist or engaged in any kind of Islamist activity.
Men who carry out Islamist terrorist attacks ordinarily seek to kill as many individuals as possible, and stop only when they are killed by the security services or when they detonate improvised explosive devices. In contrast, Omar stopped shooting, took hostages, and began a dialogue with the authorities. Omar was mostly incoherent – suggesting he may have been under the influence of drugs and/or alcohol. Why does Omar feel the need to repeatedly explain his actions to the 911 operator? Why not simply leave a martyrdom video or a note?
Conclusion by Dr Herrington
This hypothesis is highly unlikely based on the available evidence.
Hypothesis 2
Omar was homophobic and carried out this attack after seeing two men kissing in public.
Analysis by Dr Herrington
Omar is outwardly homophobic in front of his father, wife, and co-workers, and the FBI found no evidence that he was homosexual. However, there is compelling evidence from credible witnesses that Omar regularly travelled 120 miles to engage in homosexual behaviour.
The distance is important  –  it suggests Omar could not accept his own identity, and sought to avoid the possibility of being identified within his immediate community. Instances of homophobia by Omar bring to mind Shakespeare and the line from Hamlet - 'The lady doth protest too much, methinks'.
The failure of the FBI to find any evidence of homosexual material or communications on Omar's phone is to be expected. When an individual is not open about their sexuality, he or she will engage in a ritual of spree and purge  -  they will regularly delete all evidence of their conduct, and tell themselves that it will never happen again. As a regular attendee at Pulse, Omar would hardly have been surprised at the sight of two men kissing.
Conclusion by Dr Herrington
This hypothesis is entirely unlikely.
Hypothesis 3
Omar is unable to reconcile the contradictions between being a devout Muslim and a homosexual, steroid-abusing alcoholic. Orlando was about destroying evidence.
Analysis by Dr Herrington
Omar was born and raised in America, with no connection to Afghanistan, Iraq, or Syria. There's no reason for him to have any more sympathy with women and children in these countries than a Westerner would have for children dying of malaria in Africa.
Omar's father is clearly devout, and would have encouraged the same in his son. Repeated failures have a significant impact on Omar's self-esteem, which contribute to his dependence on alcohol. Omar is mentally unstable, controlling, and abusive, which is likely caused by his failure to live up to his father's expectations.
Social identity theory suggests we adopt an identity in order to boost our self-esteem. Omar certainly aspired to be a good Muslim, but he struggled with the contradiction between devout Muslim and homosexual, steroid-abusing alcoholic. Witness Jim Van Horn knew Omar, and suggested he was trying to deal with his inner demons.
Omar went to great lengths to conceal his private identity. He was homophobic in front of family and co-workers, he travelled 120 miles to party, and it would appear he regularly deleted his digital footprint. It's entirely possible that Omar went to the club with the intention of purging evidence of his behaviour. Likely under the influence, he panicked after the shooting started and realised it was too late to go back.
Immediately, the cover story begins. Omar repeatedly explains his actions to the 911 operator and negotiator. Omar decides that he would rather be remembered by his overbearing father as a soldier of Islam than a homosexual, steroid-abusing alcoholic.
Conclusion by Dr Herrington
On the balance of probabilities, I suggest this is the most likely hypothesis.
Conclusion
Dr Herrington's conclusion that the third hypothesis is the most likely to be accurate, suggests that Omar Mateen's attack on Pulse nightclub had very little to do with terrorism and everything to do with an an alcoholic, steroid-addicted gay man who was struggling with failure and his inability to live up to an idealised Islamic identity  –  an identity that his father had drilled into him for many years.
What's particularly interesting is that Dr Herrington confirms that the internal contradiction and conflict experienced by Mateen is consistent with instances of men in Europe who have volunteered for suicide bombing attacks. Men who appear to be looking for a way to purge the parts of their life or identity that bring them significant guilt or shame.
The legacy of Pulse nightclub
The violence that night manifested in the actions taken by Omar Mateen, but the damage was done long before. Homophobia is systemic and continuing. None of us are any safer following the death of Omar Mateen. The attack on Pulse nightclub is another example of the threat that LGBTQ people face every day of our lives.