Review: Baz Lurhmann's Elvis
A bloated biopic that never finds its rhythm.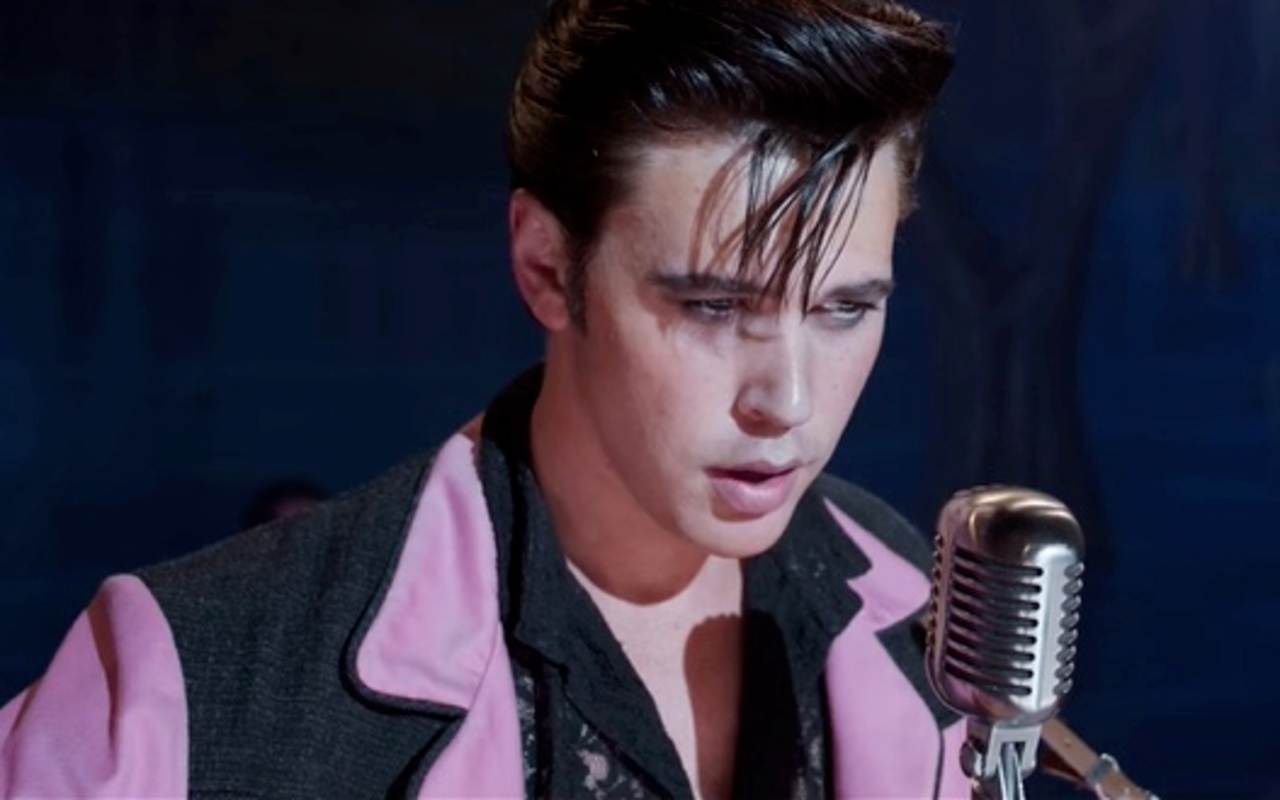 This is a project that Baz Lurhmann has had in the pipeline since 2014. Lurhmann is a director known for bold choices and challenging genre norms.
It's certainly a bold move to take on the story of Elvis, but the result is a pretty standard biopic that takes us chronologically through Elvis's life and career - from birth to death.
I'm not sure whether Lurhmann had to make any compromises with the Presley Estate in order to secure the rights to the music, but the result is a very respectful telling of the Elvis mythology.
In the titular role, Austin Butler is great. I'm not an expert on Elvis, but Butler seemed able to convey the energy that made Elvis a compelling performer.
But it's a very one-dimensional perspective on Elvis that Lurhmann gives us. As the leaden voice-over of Tom Hanks (as Colonel Parker) walks us through the timeline of events, everything is presented at surface level - we don't really get under the skin of what's motivating these characters, let alone the wider context within which they're operating.
Even as a basic biopic, there seem to be missed opportunities to give this story some depth. For example, we got no exploration of the problematic aspects of the relationship between Elvis and Priscilla - when they met, she was 14 and he was 24.
Also, while Elvis's appropriation of black music is acknowledged by the film, it almost feels as if the appropriation is being celebrated as a smart creative choice. We see some examples of segregation in the film and some allusions to the civil rights movement, but no real engagement with the way that white privilege underpinned the success of Elvis at the expense of the black artists he drew from.
What's also disappointing is Lurhmann's acceptance of the restrictions of the biopic genre. This is film as rose-tinted history in the vein of Bohemian Rhapsody as opposed to the theatrical storytelling of Rocketman.
There are glimpses of how contemporary interpretations of the music could add some potential interest, but it doesn't go anywhere.
This is also a long movie. It clocks in at 2 hours 39 minutes. I'm not against long films, but even with all the screen-time that he's got to play with, Lurhmann seems to be struggling to find something interesting to say.
Probably the most watchable section of the film was the Vegas years. Maybe if we'd just focused in on that era we might have had something a bit more compelling.
Elvis is such a significant cultural touchpoint - it just seems surprising that his life couldn't have been made into a more interesting movie.