Review: Jump, Darling - a queer family drama featuring Cloris Leachman's final role
Phil Connell's film had its UK premiere at BFI Flare - London's LGBTQ film festival.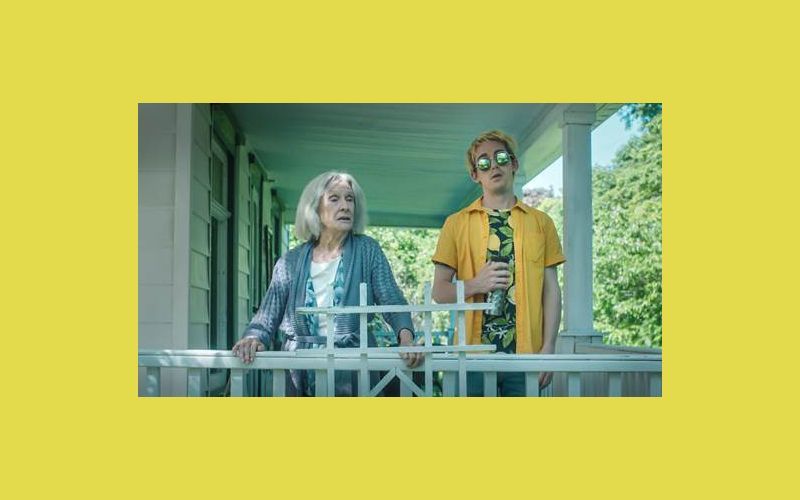 Phil Connell is the filmmaker behind Jump, Darling. The film features Cloris Leachman in her final role. Leachman recently died, at the age of 94.
The film had its UK premiere at BFI Flare – London's LGBTQ film festival.
"BFI Flare is an incredibly important space for queer filmmakers to share stories from our community…" said Phil Connell. "To be able to celebrate Cloris and her achievements within this festival is a perfect tribute to her legacy. Cloris was an icon and an ally. To work with her, to know her, and now to share her final leading performance with the world is a true honour."
Jump, Darling is a family drama about a troubled young guy who visits his elderly grandmother.
Alongside Leachman, the film stars Thomas Duplessie, Linda Kash, and Jayne Eastwood.
Who is Cloris Leachman?
Cloris Leachman won both an Academy Award and a BAFTA Film Award for Best Supporting Actress for her role in The Last Picture Show and holds the record for the most Primetime Emmy acting nominations in history – 22. She is best known for her role as Phyllis on The Mary Tyler Moore Show, played to such great success that it led to her own television series spinoff, Phyllis.
What's Jump, Darling about?
Half-prepped before a dressing room mirror in the back of a bustling city gay bar, Russell (Thomas Duplessie), an actor turned drag queen, struggling to find his voice, is given a wrenching ultimatum. Overcome by indecision, he escapes to his grandmother's house in the country. There he finds sardonic Margaret (Cloris Leachman) in steep decline. In a perfect, if precarious solution for both of them, he moves in to protect her from her greatest fear – the local nursing home.
In no time, Russell is lighting up the local college bar with his alter ego Fishy Falters. Antagonised by his overprotective mother, a sexy-though-mysterious college boy, the prospect of restarting his drag career, and the spectre of his failed-artist grandfather, Russell struggles to realise a bold new identity.
Meanwhile, Margaret fights to retake control despite her faltering mind.
Jump, Darling – the review
There's a lot to enjoy about this film – it's an engaging story that's effectively told.
One of the challenges with this film is that Connell hasn't made any of his characters particularly likeable. They're a spiky bunch, each flawed in their own way and battling their prospective demons.
While that adds some satisfying complexity to the storytelling, it makes it harder to know where to put our emotions – it's tricky to invest in the narrative of characters that you don't feel much connection with.
Another difficulty that this film faces is that one of its pillars is the transformational power of drag, and showcasing drag as an art-form. Jump, Darling does a reasonable job of that, but we seem to have had a number of films recently making the same point – that makes it harder for this film to feel like it's got something fresh to say.
Putting those reservations aside, it's worth making the effort to see Jump, Darling – even just to honour and pay respects to the acting powerhouse that is Cloris Leachman.
Comments