Review: Les Misérables by Ladj Ly - a film worth going to the cinema for
Damaged people trying to navigate a world in which the only choices available are bad choices.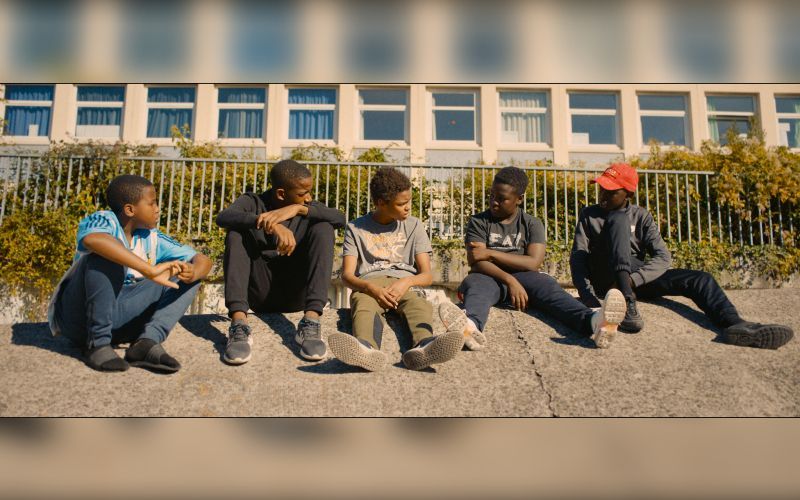 There's a lot of buzz around Les Misérables – the debut feature from Ladj Ly.
It won the Jury Prize at the Cannes Film Festival in 2019, and it was the French entry for the Best International Feature Film at the 92nd Academy Awards.
The film is now getting a cinema release in the UK.
Is this a film worth going to the cinema for? Absolutely. It's a powerful story coupled with sweeping cinematography that will really benefit from that big screen experience.
Les Misérables takes its title from the Victor Hugo novel, and there are echoes of the literary classic throughout this story. Ladj Ly also takes direct inspiration from the riots in Paris of 2005.
The film begins from the perspective of Stéphane (Damien Bonnard). Stéphane has recently joined the Anti-Crime Squad in Montfermeil – a suburb of Paris. Alongside his new colleagues Chris (Alexis Manenti) and Gwada (Djebril Zonga) – both experienced members of the team – Stéphane soon experiences first-hand the tensions that are running high between local residents and the police. When an attempted rest goes wrong, things quickly get out of hand.
While the premise of the story is something we've seen before – Daniel Petrie's Fort Apache, The Bronx (1981) is a solid reference point – what makes Les Misérables worth watching is that it feels very current, very authentic, and very necessary.
The Victor Hugo frame of reference is clear and present, but not overdone. Montfermeil is where Hugo set his novel. The sense of ordinary people rising up against the forces in charge is showcased, as is the futility of rebellion when change seems impossible and burning down the world harms only the people who are already suffering.
The film is at its strongest when it immerses us in the day-to-day life of the neighbourhood – everyone doing their best to get through the heat of the day while an uneasy equilibrium is maintained. Without going full Bertolt Brecht, there's also a number of "What would you do?" moments, in which we see the characters struggling with the choices available, realising that all of them are bad choices.
Les Misérables will be released in UK cinemas from 4 September. Visit miserables.film for more information