Review: Monsoon - a film by Hong Khaou
An authentic and contemporary exploration of personal journeys and reconciling the past with the future.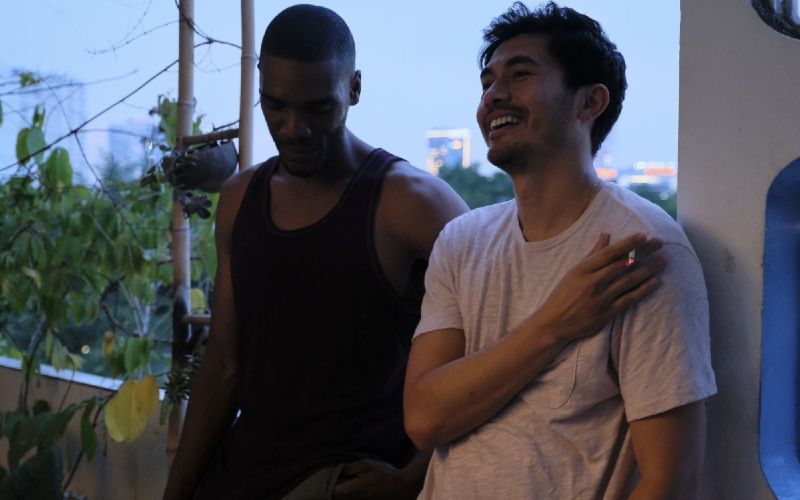 The latest film from writer/director Hong Khaou is Monsoon.
Monsoon follows the journey of Kit. Kit returns to Ho Chi Minh City for the first time since he was six years old, when his family fled the country in the aftermath of the Vietnam-American war. Kit has taken on the task of returning the ashes of his parents to Vietnam, but the trip becomes an opportunity for him to revisit his family's past and to try to make sense of the forces that have shaped him.
The cast includes Henry Golding, Parker Sawyers, David Tran, and Molly Harris.
This is a beautifully told story. There's nothing rushed or forced as Kit's narrative is allowed to unfold. Information is revealed, conversations are had, and moments of reflection are given space. At every step, this feels like an authentic and contemporary story. Even the way Kit navigates meeting guys and having sex feels very real.
There's also some visually beautiful moments in this film, captured by cinematographer Benjamin Kracun.
At the heart of the film is Henry Golding's performance as Kit. We are experiencing everything through Kit's interactions with the world around him and Golding brings a warmth to the screen but also lets us feel empathy with Kit's confusion and uncertainty.
This is intelligent filmmaking from Hong Khaou – pulling together some specific conversations about Vietnam, the war, and the refugee experience, but also making this a very universal story, examining the importance of family and how our past shapes who we are.