Ritchie Torres is already making an impact in Washington D.C.
This is a politician worth paying attention to.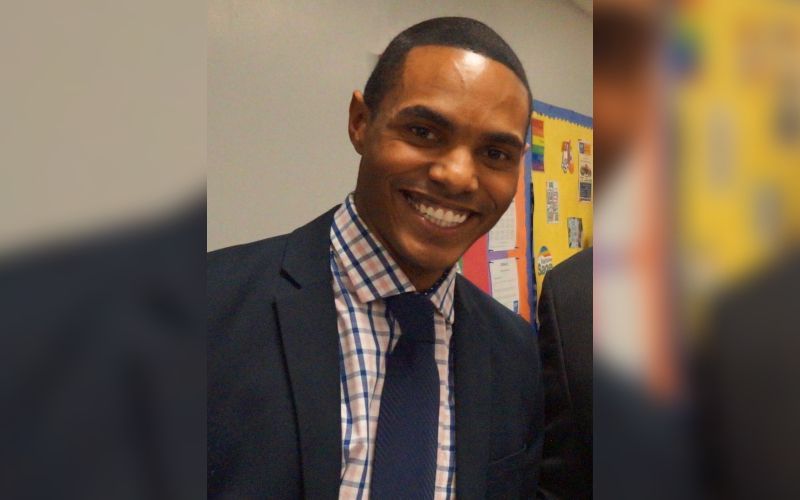 In the election of 2020, Ritchie Torres was elected as the Congressional Representative for New York's 15th district.
A black, gay man, Torres is a bit of a rarity in US politics.
As well as advocating a progressive legislative agenda, Torres is also raising awareness of the mental health challenges that everyone is grappling with – using his own experiences to help tackle stigma about the subject.
"I began abusing substances. I even lost my best friend to an overdose…" says Torres, reflecting on how his struggles with mental health began to take hold during his college years. "I found myself struggling with my sexuality. There were moments when I thought of taking my own life."
"At the beginning of my career, I was hesitant to speak openly about my struggles with depression…" explains Torres. "But over time, as I became more secure in my own skin, I was not only willing but I felt obligated to speak openly and honestly about my struggles. I felt as a public figure I could play a role in breaking the stigma that often surrounds us. As an elected official, I have a platform and so why not use it to raise awareness about something as fundamental to all of us as mental health?"
"Not everyone can connect to each aspect of life, right? Not everyone is LGBTQ+. Not everyone is Latino. Not everyone is Black. Not everyone grew up poor. Not everyone grew up in the Bronx. Not everyone is a Millennial. But all of us have mental health. All of us have had struggles with mental health or know someone in our lives who has struggled with mental health. It's a common experience and I felt it was important for me as a public official to make it crystal clear that I struggle with depression and it's not something of which I'm ashamed. I have no shame in admitting that I take an antidepressant every day. I feel no shame in admitting that I will not be here today if it were not for mental healthcare, if it were not for the stability it gave me in my moment of greatest crisis. I want for my constituents, and for every American, the same access to health care that transformed my life, that set me on a trajectory that ultimately led to the United States Congress."
Who is Ritchie Torres?
Early life
Born in 1988, Torres grew up in the Bronx neighbourhood in New York City.
Torres has a twin brother.
"I was raised by a single mother who had to raise three children on minimum wage and I lived in conditions of mould and vermin, lead and leaks…" said Torres, speaking about his early family life.
He became active in politics through working for New York City council-members.
Election to New York City Council
At the age of 25, Torres stood for election for the 15th district of the New York City Council. Winning that election in 2013, Torres was the youngest elected city official.
2020 congressional election
As preparation for the 2020 congressional election got underway, Torres announced his intention to run – seeking election to represent New York's 15th congressional district.
He secured the nomination and has now been elected.
Personal life
Torres identifies as a gay man and is a vocal advocate for LGBTQ equality.