Rod Mandelli shares the secrets of writing erotic gay fiction
One-handed reading at its finest.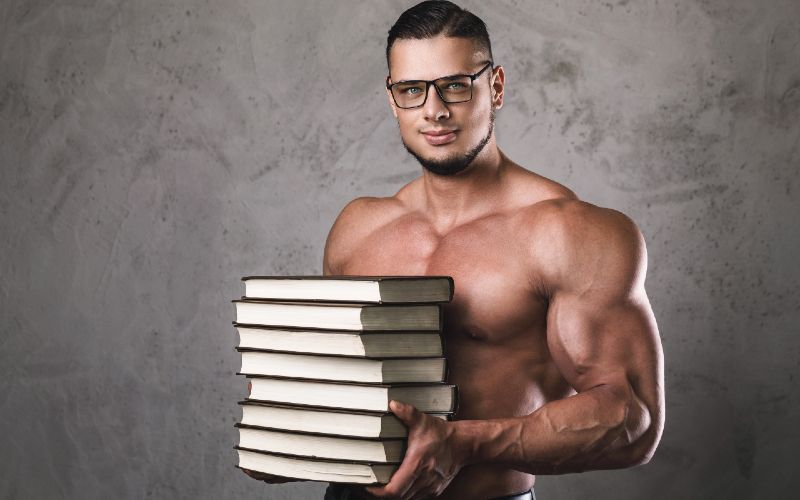 I caught up with author Rod Mandelli – the guy behind Gayrotica Press – for a behind-the-scenes look at what it takes to write erotic gay fiction.
What led you to start writing erotic gay fiction?
I've always been a writer. I started writing in this particular genre after not finding what I wanted to read in other gay erotic stories. Those other stories were usually just a sex scene with any two random people.
I wanted to create stories that had a mix of plot, character and hot man-sex. Take my Senator Brick Scrotorum erotic novella, for example. From the moment the wide-eyed intern enters the office of the closeted Washington politician, you feel like you're on the journey with this young man as he goes from innocent twink to lusty cock-whore! Throw in some shady D.C. character behaviour and political blackmail and you have a complete story with five sex scenes included.
What sort of stories or characters or encounters feature in your fiction?
I often like to write about college age guys because whether you are close to that age now or you're older looking back on those years, you can still relate to all the issues, feelings, and adventures that guys experience in that life stage.
One popular recurring theme in many stories is exploring older man/younger man age differences as found in Screwing My Hot Older Neighbor. Falling in love with friends is another popular theme such as found in Best Friends Turn Into Lovers.
Where do you draw your inspiration from for your erotic stories?
They are all based on reality to some degree. They can be inspired by actual events that happened to me or happened to my friends. Obviously the gay sex fairy tales and the erotic homosexual version of A Christmas Carol were inspired by wanting to create a gay take on the famous classics.
Even in those stories, there are elements that come from real life. Nobody in the original stories was having hot gay sex! Those parts, as well as embellishments like Scrooge and Marley being college roommates and falling in love, came from other experiences.
The fun with those types of stories is figuring out how to make all the characters gay while still having the story make sense and stay true to the original all at the same time.
What's your creative process?
I believe in the "writing into the dark" approach. That means you just sit down and write the story without trying to plan ahead of time other than deciding who/what the story will be about.
As I said before, there is always some real life element and then I discover the fictional details of the story as I write just as the reader discovers the story while reading through it the first time.
Of course, that doesn't apply when doing an adaptation because the basic framework of those stories already exist. If working on an adaptation, I actually read through the original and create the new version in sections.
The actual writing of a typical short story takes a few days. Then, I let it sit for awhile before editing and proofreading which can take a few more days with multiple passes.
How do you know if what you've written is sexy enough?
That's ultimately up to the reader to decide. I provide the hot guys and the right scenario. Then the cum flies so I think the readers are satisfied.
Is it difficult to write about explicit sex scenes?
I don't find it difficult because getting to those scenes is the natural step that the characters will take in the story. The part I find challenging is making each sex scene from story to story interesting on its own without being too repetitive in how to describe what's going on. Seriously, how many different ways are there to say "prick?"
Well, actually, at least 120! In my paperbook book titled Naughty Dirty Word Finds, there are six separate puzzles devoted just to cock. Each puzzle has 20 different synonyms for "prick!"
Which has been your most popular erotic story?
Everyone has their favourite for different reasons. Interestingly, I have three answers depending on the format.
The Gay Vampire Next Door sold a lot of copies when the audiobook version came out a couple years ago. I guess everybody wanted to find out along with the college guy in the story if it was true that vampires suck – in more ways than one!
Also, that Naughty Dirty Word Finds paperback book I mentioned earlier sells regularly. I assume people buy it both for themselves to do the word search puzzles and as a great gag gift so they can see everybody's faces when the present is opened at parties.
Overall since I first started publishing these gay erotic stories, the most popular ebook is probably the Gay Sex Confessions Volume 1 compilation which contains the first four stories in the series plus a bonus story from another series.
How do you hope that people feel when reading your erotic fiction?
Turned on, of course!
In addition to that, I would like them to feel hopeful that they'll soon be meeting/reuniting with/finally getting together with the right guy so they will be able to have as much happiness and great gay sex as the characters do.
Dive into the fantasies of Gayrotica Press
Follow Gayrotica Press on Twitter