Sandeep Sahni shoots Ludovic for L'Homme Invisible
The Elysée collection showcases the allure of lace in men's underwear.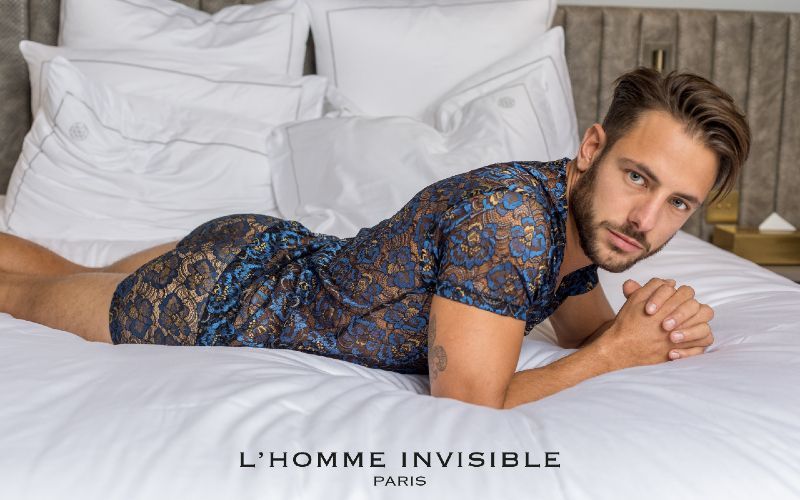 Featuring contemporary lace fabric, Elysée is the latest line of luxurious men's underwear from L'Homme Invisible.
With a palette of royal blue, the floral motifs are given extra luxe with the sensuous lustre of a gold and satin finish – this is underwear that showcases the alluring sexiness of a man in lace.
The lace pattern is overlaid against a transparent mesh, so every inch of your assets can be admired.
The Elysée collection includes four styles of underwear and a t-shirt.
Credits
Model: Ludovic at Blakemen
Photographer: Sandeep Sahni @sandeepparis