Sarah Paulson stars in American Crime Story: Impeachment
The latest series from Ryan Murphy takes us back to the Cuckoo's Nest.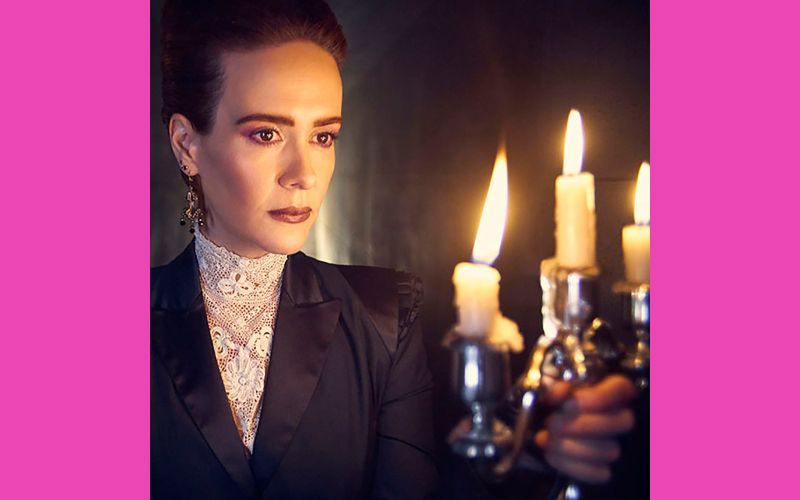 While impeachment is a word we've been living with for the past few years, the next instalment of American Crime Story will take us back to the impeachment centred on the Bill Clinton-Monica Lewinsky sex scandal of 1998.
Sarah Paulson – who won an Emmy for her role on the season of American Crime Story focused on O.J. Simpson – has been confirmed in the cast for this new season. Paulson will be playing White House whistleblower Linda Tripp. Tripp became a close friend of Monica Lewinsky's while they both worked at the Pentagon's public affairs office after working in the White House.
It was then that Tripp started recording her phone calls with Lewinsky, encouraging her to come forward with details about her relationship with President Bill Clinton. She eventually gave those tapes over to independent counsel Kenneth Starr.
Beanie Feldstein will be playing Monica Lewinsky.
"I'll be wearing a lot of prosthetics and body transformational accoutrement, if that's a word one can use…" said Paulson, speaking about the role. Filming has begun on the series.
American Crime Story isn't the only project that Paulson has in the pipeline – she'll also be returning to the ensemble cast for Season 10 of American Horror Story.
The series was expected to be released in September, but that schedule has been delayed due to the Covid-19 pandemic. We're now not going to see Season 10 until some time in 2021.
Who is Sarah Paulson?
Early life
Paulson was born in 1974 in Tampa, Florida.
After her parents' separation – when Paulson was five – she relocated with her mother and sister to Maine, then to New York City.
After high school, Paulson studied at the American Academy of Dramatic Arts.
Major roles
Paulson has been working solidly since high school – across theatre, television, and film.
Although she had already been nominated for a number of awards and was widely respected in the industry, it was probably her 2011 appearance in American Horror Story that brought Paulson to a wider recognition as an actress to watch. Paulson continued with the American Horror Story franchise, playing key roles and was seen as a big part of the success of that series.
In 2015, Paulson appeared in the film Carol by Todd Haynes. Paulson played the role of Abby Gerhard – the close friend of Carol, played by Cate Blanchett.
Beginning in February 2016, Paulson starred in the true crime anthology series American Crime Story, The People v. O.J. Simpson, portraying prosecutor Marcia Clark. She received widespread praise for her performance and won various awards, including a Golden Globe Award for Best Actress – Miniseries or Television Film.
Paulson's next major film role was as part of the all-female ensemble in the heist film Ocean's 8, released in 2018. Followed by Bird Box, released later that same year.
Personal life
Paulson spoke publicly about her sexuality in 2013. Paulson talked about dating both women and men, and having had serious relationships with both women and men.
Since early 2015, Paulson has been in a relationship with actress Holland Taylor.