The queer films of Scud - celebrating the sexuality of men
Meet the filmmaker exploring nudity, gay men, and depression.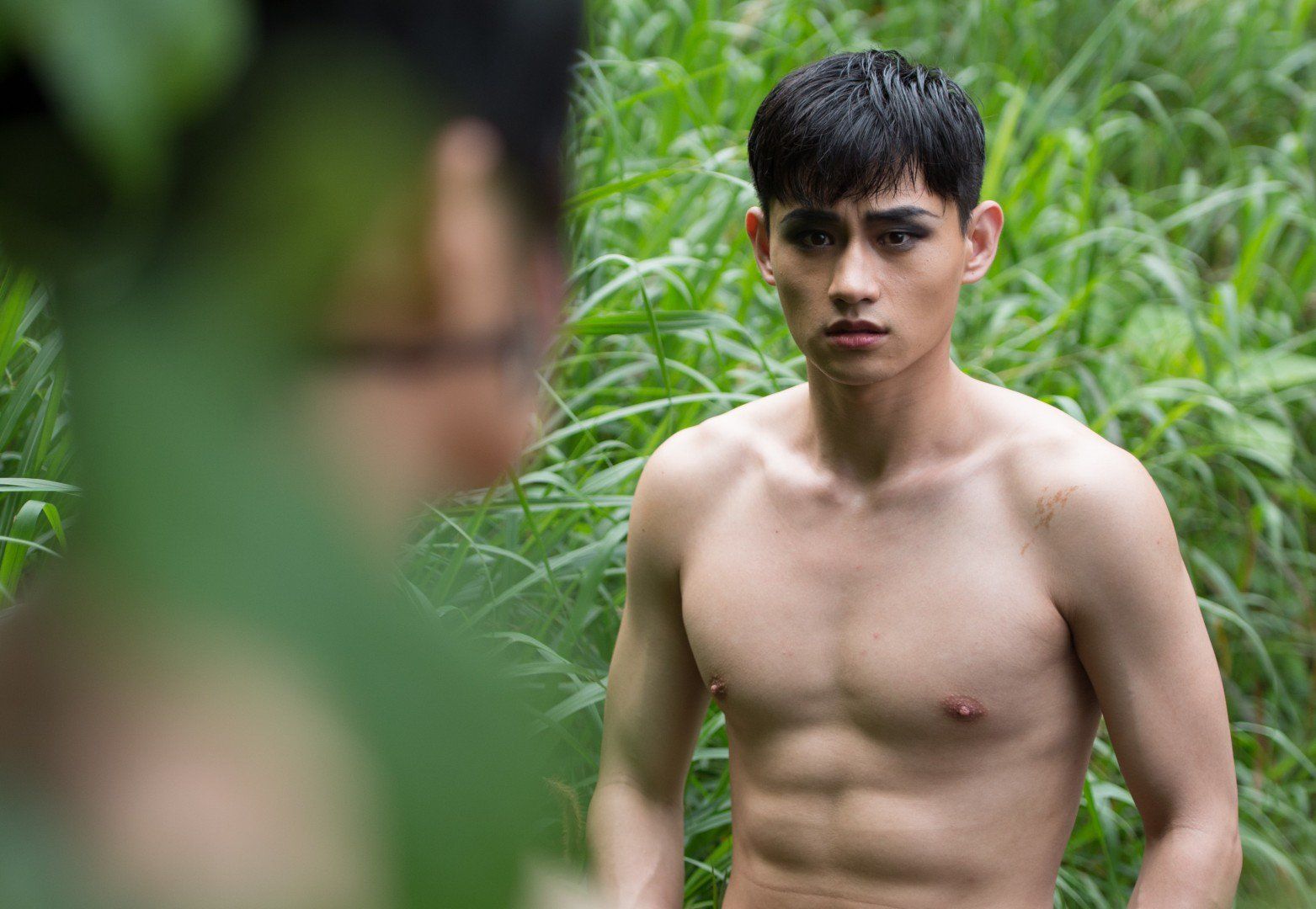 Danny Cheng Wan-Cheung is a Chinese-born filmmaker who works under the pseudonym of Scud. It's a derivation of the translation of his name which apparently means 'Scudding Clouds.'
Having been born in Guangzhou, at the beginning of China's cultural revolution, Scud moved to Hong Kong and pursued a career in technology. After living in Australia for a number of years, Scud returned to Hong Kong in 2005 and established Artwalker  - his independent film company.
Scud's films explore themes that are usually deemed too controversial for Hong Kong cinema, including same-sex relationships, drug-taking, nudity.
Filmography
City Without Baseball (2008)
Permanent Residence (2009)
Amphetamine (2010)
Love Actually… Sucks! (2011)
Voyage (2013)
Utopians (2015)
Adonis (2017)
An interview with Scud
I spoke with Scud a few years ago, when Voyage had just been re-released - I think it was in 2017.
We last spoke after the release of Utopians. You were talking about the depression that you experienced after finishing Voyage, and that you were contemplating ending your career but were then inspired to make Utopians. Are you glad that you decided to continue making films?
Certainly I'm grateful for that twist, for it has meant at least another three years of my filmmaking life and, most importantly, two more films that I'm proud of making.
Depression and mental health conflicts are a fairly consistent theme throughout your films. Why is film a good way to explore these issues?
A film is never a good way to explore these issues, and that's why I hesitated before doing it, and ended up doing it rather strenuously - especially with Voyage.
Depression is a most inner symptom that's better understood through a novel, although I'm satisfied with the films that we've made.
Your films are generally noted as being controversial - particularly for the use of full-frontal nudity and gay relationships. Why is nudity such a key part of your storytelling?
Maybe I'm a purist. I'm not a costume person, so cloth is often an eyesore to me - nothing beats a heavenly body.
After watching his own performance in Amphetamine, Byron Pang - who played the lead role - told me that he now realised why I insisted he had to be stark naked in the opening scene instead of wearing underwear as he would expect to do in most films.
After watching Voyage, a famous actress from Japan came to interview me and said that she found the scene of a dozen naked souls going down to the sea so much more powerful without the usual clothing — that if they'd been wearing clothing then that would have rendered it an unconvincing scene.
When you look back at the films that you've created so far, have you been surprised at the reaction to any of them?
I'm surprised each time. Frankly, I find my work, maybe except the first one, to be underrated.
It doesn't worry me, but I feel that it's not doing justice to my aspiring and hard-working actors. There have always been fans - the record so far is one person who's told me that they went to the cinema 19 times to watch one of my films - but the greater majority of audiences and critics have ignored us equally and decisively.
I'm preparing myself to face this reaction for the rest of my life.
Were you pleased with the reception to Utopians?
Yes. Adonis was rewarded with his being blacklisted in China, and Jackie was kicked out by the Hong Kong school he'd coached baseball for years. But yes. Even they don't regret it.
Are you still living in Hong Kong?
I've never enjoyed Hong Kong, at least not after 1997. Now, with a studio in Tokyo and a residence in Bangkok, and one even in Chicago, I'm more reluctant to call Hong Kong home.
We used to be the first nation in Asia to have given consent to the homosexual act, but we will be the last to legalise same-sex marriage, if ever . The Chinese-appointed government has consistently ruled out any consideration of same-sex marriage.
Nowadays, when I seek a friend to meet, they're more likely to be found in Thailand, Taiwan, or even Japan. All meaningful gay venues in Hong Kong have gone out of business in recent years.
What next for Scud?
In the novel Origin by Dan Brown, there's a quote from Winston Churchill: "Success is the ability to go from one failure to another with no loss of enthusiasm." We continue our march towards failure, with enthusiasm.
Voyage
Voyage tells the story of a young psychiatrist (played by Ryo van Kooten) who embarks on a lone voyage to fight his depression. The psychiatrist sails from Hong Kong along the coast of South-East Asia, trying to overcome the emotional turmoil he's experienced in his relationships with former clients. While at sea, he records the stories of people who have departed from this world prematurely.
Adonis
Adonis follows Yang Ke, an actor at the Beijing Opera, who discovers the world of prostitution, offering his services both to men and women. With devotion and passion, he surrenders his body while also searching for love. But all around him, hypocrisy reigns and devours him.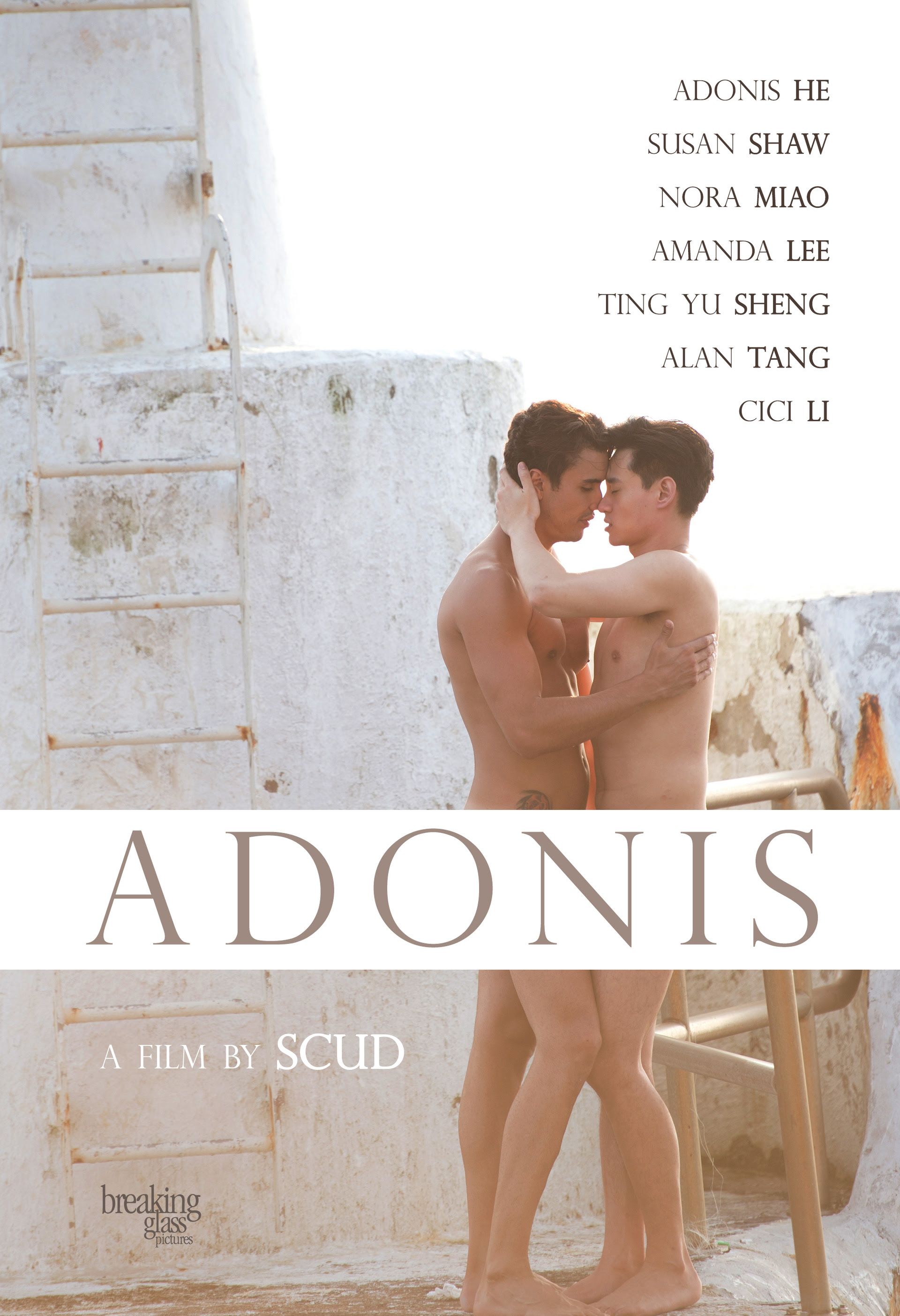 Follow Gareth Johnson on Twitter
---
Show your support for G-TV by grabbing a t-shirt.
Available in a range of sizes, colours, and styles.