Seeing is believing - a collection of queer short films about identity
Immerse yourself in the lives of gay men around the world.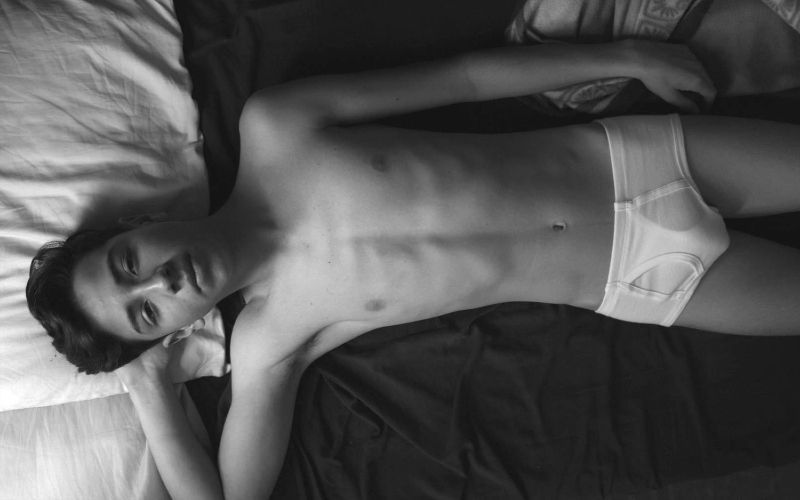 The latest collection of short films from New Queer Visions is Seeing Is Believing.
Featuring short films from Tunisia, Mexico, Belgium, Australia, the US, and the Philippines, this collection looks at representations of boys and men, how desires are hidden from those around them, and how self-belief conquers doubt.
In a world where men hide their true love and feelings, where a mother turns a blind eye to her son's identity, and where religion dictates that a man may only lie with a woman – is everything we see truly what it seems to be?
Films featured in Seeing Is Believing
Director: Jamieson Pearce
Country: Australia
Language: Greek/English
Having enabled a loss that now torments her, a woman enters an adult store in search of redemption. Adapted from a short story by Christos Tsiolkas.
WRITTEN BY: Jamieson Pearce
CAST: Gianluca Datillo, Victoria Haralabidou, Adam Ibrahim
​Director: Anthony Schatteman
Country: Belgium
Language: Dutch
Arthur is a single dad, struggling with the care for his seven-year-old son Max and the combination of his secret life as a drag queen.
WRITTEN BY: Anthony Schatteman
CAST: Delfine Bafort, Tobias Giët, Wim Opbrouck
Direcotor: Wes Hurley, Nathan M. Miller
Country: USA
Language: English
'Little Potato' is Wes Hurley's autobiographical tale about growing up gay in Soviet Union Russia, only to escape with his mother, a mail order bride, to Seattle to face a whole new oppression under his new Christian fundamentalist American dad.
CAST: Benjamin Jakupcak, Matthew Cotner, Darlene Sellers
Director: Tavo Ruiz
Country: Mexico
Language: Spanish
On the day famous Mexican singer Juan Gabriel dies, best friends Beto and Daniel will redefine their friendship. Daniel imagines how his day would be if he were a girl. Maybe this way his feelings toward Beto would be seen as normal.
WRITTEN BY: Tavo Ruiz
CAST: Marcela Alcaraz, Andrés Blanco de Duràn, Ovidio Noval
Director: Hakim Mastour
Country: Tunisia / Switzerland
Language: Arabic
Even though he's been living with Fouad for three years, Malik is going to marry Halima. Since Fouad doesn't accept this marriage, which would imply a total upheaval of their everyday life, Malik makes him promise not to attend the wedding, which will take place in his parents' village. As the ceremony approaches, the pressure builds. Will Malik choose to save face in front of his family and the wedding guests or will he choose to save the relationship with the one he loves?
WRITTEN BY: Hakim Mastour, Nicole Borgeat
CAST: Bilel Briki, Bellamine Abdelmalek, Hakim Belkahla, Mariem Sayeh, Leïla Chebbi, Jamel Sassi
Director: Jared Joven, Kaj Palanca
Country: Philippines
Language: Filipino
A young boy frequently visits an old man who lives alone, to keep him company. One night, he chances upon the old man watching a dated clip of himself as a cross-dressing boy. This sparks within the young boy an interest to find out more about the old man's past. What he ultimately discovers aids both him and the old man towards a richer understanding of how the weight of life and identity should be carried.
WRITTEN BY: Jared Joven, Kaj Palanca​
CAST: Joel Saracho, Elijah Canlas
Seeing Is Believing is available on-demand