Sex up your social life and support local queer designers
Don't be basic, look beyond fast-fashion to find your style.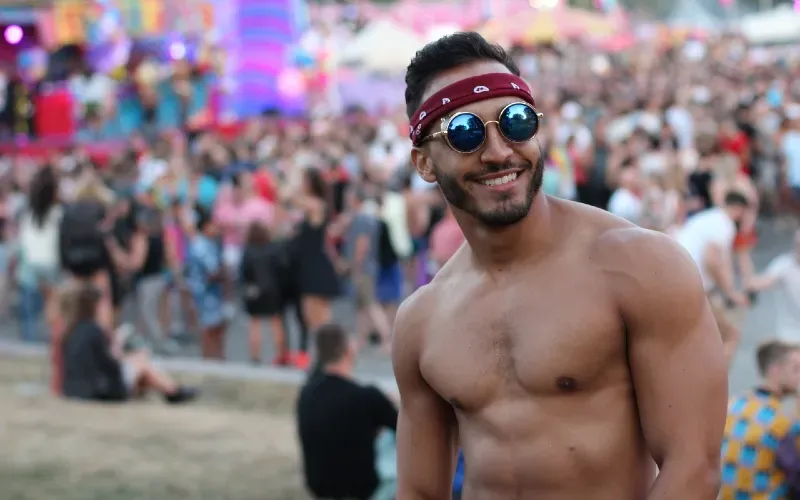 If your diary is filling up with a bit of social activity, it might be time to cast a critical eye over your wardrobe.
Do you need some new outfits to turn heads at whatever festival, pool party, or rainbow-flag-waving event you've got coming up?
Sure, it's easy to hit the obvious online options and binge on a bit of fast-fashion, but if you don't want to end up looking a bit generic, then this could be the time to explore some of the local queer designers creating awesome style statements.
Here's some options that have caught our eye.
T-shirts from Tom Taylor
Tom is a an illustrator that is known for turning iconic cartoon characters into sexed-up daddies. You can get his designs on tanks and tees through his store on Threadless. Or, just follow his Twitter to check out his latest designs.
Shorts from Cockheart
This is an East London label that will happily put their Cockheart logo on anything. The shorts are cute, but check out their online store for the full range – or follow them on Insta for inspiration.
A sweatshirt from Edgar Murillo
Based in Barcelona, Edgar's illustrations always get our attentions. We're leaning towards his sweatshirts, but there's lots of clothing options available on his RedBubble store – or follow him on Twitter to get a feel for his perspective.
Union-suits from Den Loungewear
Maybe these aren't so much for going out but for staying in, but they look sexy-as-fuck and we want one. They're just in the process of launching their online store, or check out their Twitter for a taste of the action.
NFL Jerseys from Philip Normal
If you've seen a t-shirt with La! on it, it's from Philip Normal – the It's A Sin inspired design has raised over £500K for the Terence Higgins Trust. Check out his online store to see the full range, or follow Philip on Twitter for queer stuff with a side of politics. We're particularly obsessed with the NFL jerseys.