Sexual, erotic, or art?
Malcolm Jon talks about his obsession with the male form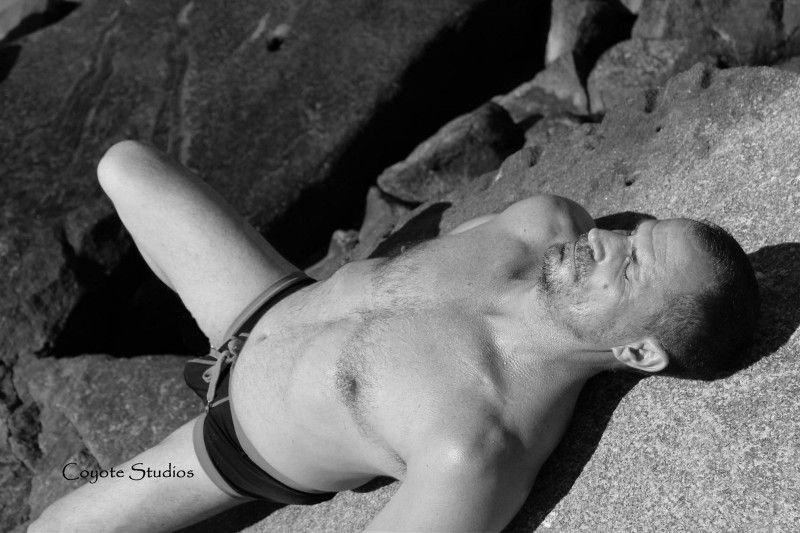 I caught up with photographer Malcolm Jon to talk about his passion for photographing naked men.
When did you start to become interested in photography?
I would say from the time I was nine or ten, around 1982. I was fascinated by all the old photographs that were around my grandparent's house — the old black and whites where everyone was frowning or sad.
By the time I was 14, I was sneaking my parents' Polaroid camera and taking pictures of rainbows formed in the spray from the sprinkler in the sunlight. My parents weren't the best supporters of my endeavour because I was always using up all the film.
As I grew up, I dabbled here and there, but because of constantly being bullied in high school and fighting my feelings for other guys, I fell into a depression and put my dreams of being a photographer out of my mind.
Between being bullied, no supportive home-life, and dealing with a parent who was mentally ill, I kind of gave up on my dream and was left with zero self-confidence.
After my mom passed away, I picked it back up, and started doing more and more with photography.
When did you start to focus in on photographing men and the male form?
I was in my mid-30s when I started to pick up my photography again. Friends of mine would offer to pose for me and I was hooked.
I wanted to do nothing but photograph the male form. However, the combination of living in a very conservative town along with my toxic childhood meant that I kept listening to that voice inside my head that told me that I couldn't do anything, that I was going to fail. I got told that a lot when I was growing up.
A few years ago, I stumbled upon Scott Reynolds — a guy that started doing gay porn in his 50s. I was writing a blog section for an online magazine called Nak'd, so I interviewed him for that.
Scott introduced me to his friend Christian Mitchell — who also works in gay porn. I did a photoshoot with Christian on the beaches of LA. It was great, I was a little nervous at first, but Christian is a great guy and we ended up getting some good shots.
Are your photographs of men inherently sexual?
I wouldn't say that they're sexual or erotic, I see it as art. I like to let the viewer's mind wander and let them decide if the image is sexual or erotic. I merely supply the subject matter.
Anyone can take a photograph of a naked guy, but it takes a special talent to take that one picture — the picture where you're wondering what the model is thinking, with those seductive eyes and sultry grin. I'm looking to tell a story through a photograph of the male form.
What are some of the challenges in photographing the male form?
The main challenge I have is getting the person to relax, I have done some pictures of friends that offered to model and it takes some work to get them out of pose mode. Once you get them to not focus on the camera that's when the best pictures are taken. The candid shots are the ones that turn out amazing.
The key to relaxing is communication, as long as people know what's on the table and everyone is upfront, then you have nothing to worry about.
Lighting is another big thing. I'm a fan of natural light over studio light. Finding an outdoor spot to shoot nudes is a challenge, as not everyone is so keen on nude people being out in public.

With this current series, you're featuring men of all different ages — what's the concept that you're working with?
I'm still in the planning stages, but I want to focus on men of all colours, shapes, sizes, and ages. The male body is beautiful whether you have six pack abs or some around the middle. I want to break that mold that you need to be flawless to be a model. I want people to show their scars — they're not flaws but the battle scars of life. Show them with pride, for they are what made you.
How do you find the models for this series?
Mainly word of mouth. Model Mayhem, and Instagram are also places I'm talking with people interested in the project.
What next for Malcolm Jon?
My husband and I are also working on a documentary — it's about my husband and his best friend, who's in Australia. The film will chronicle their parallel lives from conservative Christianity, to coming out, to now each marrying the men in their lives. Thirty-six years later my husband gets to perform the wedding of his best friend.
Follow Gareth Johnson on Twitter
---
Show your support for G-TV by grabbing a t-shirt.
Available in a range of sizes, colours, and styles.