Studopolis and his mischievous men
This is the kind of art we want on our walls.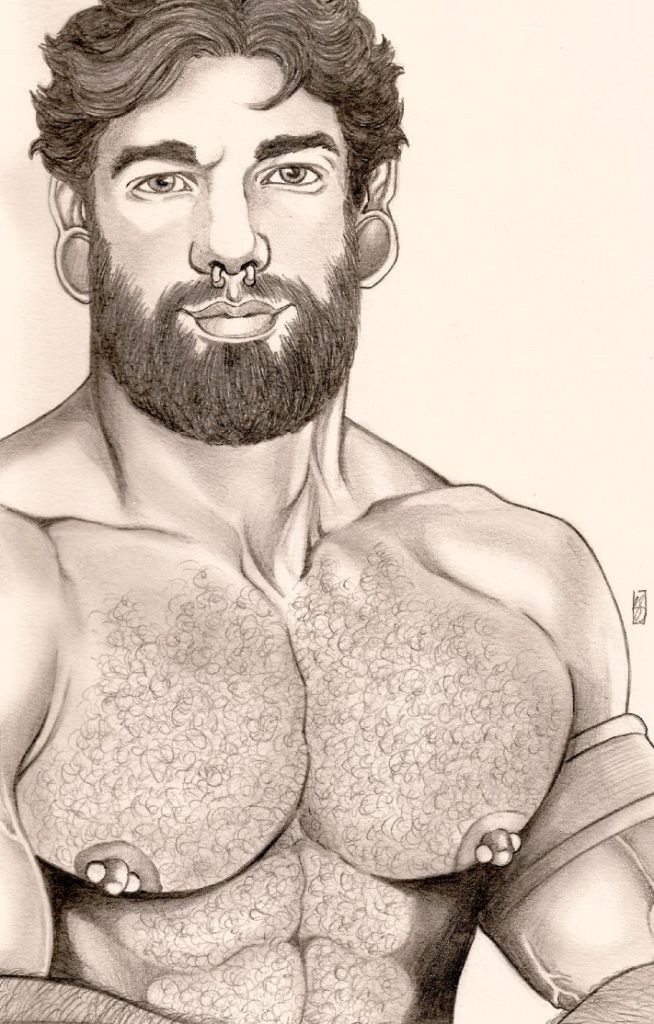 I caught up with erotic artist Sean Stannard — who creates under the name of Studopolis — to admire his hyper-masculine men.
When did you discover and start to explore your passion for drawing?
I've been drawing for as long as I can remember. As a child, I would spend every Saturday afternoon with my grandad, and we'd draw for hours -animals, birds, Star Wars, He-Man — but mainly wildlife, I was obsessed with birds!
Your focus seems to be on drawing hyper-masculine men — why is it this type of man that catches your eye?
Visually I get a kick out of it. I love the animal aspect of masculinity, and I love exploring archetypes. Plus, who doesn't love a big burly man?
Who are some of your art heroes or inspirations?
In terms of erotic art, Tom of Finland has to be top of the list — his work changed the game. I'm a huge fan of Harry Bush, The Hun, and also Zack. Outside of that, I'm a lifelong comic book fan — that world is filled with amazingly talented artists who inspire me every day.
What do you hope that people feel when looking at your illustrations?
I hope they feel turned on! Also amused. There's a mischievousness to my men, and at the end of the day, it's just a fun fantasy.
Where can people get their hands on your work?
Right now, I'm selling mainly through Etsy. There are links to my shop all over my social media. I absolutely take commissions, and the best way to reach me is a DM on Instagram. I don't currently have any plans to exhibit, but who knows what the future holds!
What are some of your goals and aspirations for the months ahead?
I have a huge archive of illustrations, which I'm currently working on compiling into a book. Beyond that, I'm in the early stages of adapting an erotic novel into a comic, which I'm very excited about — I'm looking forward to drawing lots of sex!