Sultana oat biscuits
Delicious and easy to make.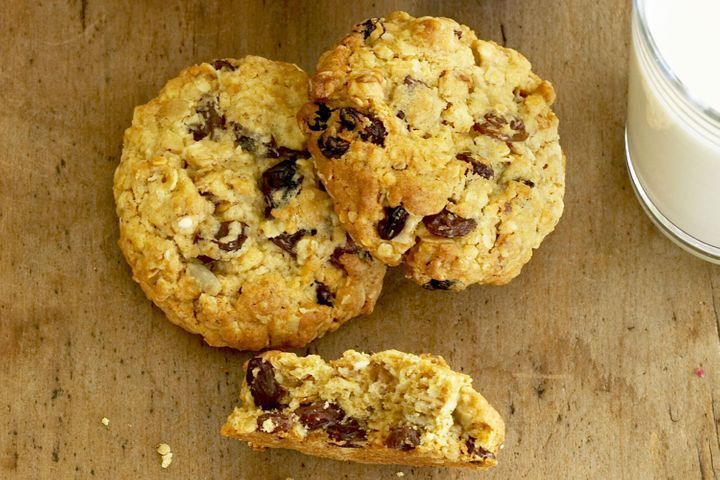 This is an easy-to-make recipe that delivers tasty biscuits.
They sort of feel a bit healthy, but they're stack full of sugar and butter, so don't kid yourself.
INGREDIENTS
1 cup self-raising flour (140g)
1 cup sultanas (170g)
2 cups rolled oats (160g)
1/2 cup brown sugar (100g)
125g butter
1 tablespoon honey (or substitute this with Golden Syrup or Treacle).
1 large egg
METHOD
Step 1: Preheat oven to 170C.
Step 2: Line baking trays with baking paper - you'll probably need two.
Step 3: Combine dry ingredients in a large bowl.
Step 4: Melt butter, and then add the honey into the butter. Add the butter and honey into the dry ingredients.
Step 5: Mix well so that the dry ingredients are thoroughly combined with the butter and honey.
Step 5: Whisk the egg and add it to the mixture.
Step 6: Mix well so that the egg is evenly distributed through the mixture.
Step 7: Use a tablespoon to divide the mixture into balls onto the baking trays - flatten slightly with a fork.
Step 8: Bake for 10-12 mins until golden. Be careful not to overcook or the biscuits will be dry and crumbly.
Step 9: Cool on trays before storing in an airtight container.