Supernova - Colin Firth and Stanley Tucci showcase the power of gay love
You'll probably want to add this one to your watch-list.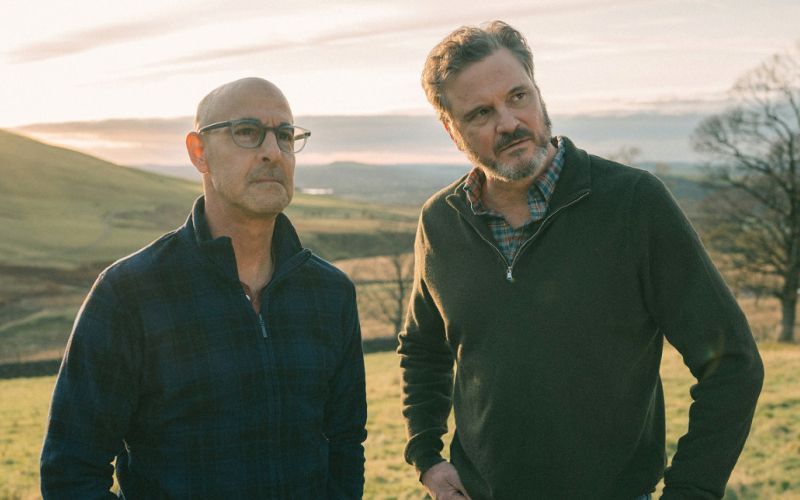 Supernova is a queer love story that stars Colin Firth and Stanley Tucci.
Written and Directed by Harry Macqueen, the film gives us the story of Sam (Colin Firth) and Tusker (Stanley Tucci), partners of twenty years. The couple are traveling across England in their old camper van visiting friends, family, and places from their past. Following a life-changing diagnosis, their time together has become more important than ever until secret plans test their love like never before.
"From the outset, my desire was to make an empowering, powerful, challenging and timely film about what we are willing to do for the people that we love…" says Harry Macqueen. "Supernova is a romantic, original, modern love-story. It is an intimate, self-contained tale that investigates some of the biggest human questions of all – how we live and love and laugh, even as we near the end of our time."
"The older I get, the more I feel that the specific and the universal are connected…" says Colin Firth. "Looking at big themes as big themes just always feels like it gets you nowhere, if that's all you're doing. Equally, everyday realities, if you're attempting to detach them from anything wider, then it's a dead end as well. But I think if you're trying to make something that has a universal resonance, the way in is through the very personal and the very specific, and this film is a study in that."
"It's about two people who love each other, and they happen to be gay…" says Stanley Tucci. "You could easily swap it out for a heterosexual couple, and it wouldn't matter. But equally, the fact it's a gay couple adds a whole other element to it that I think is really important for audiences to see."
"Dementia is a specific focus for the film, but what we're also dealing with is the universal experience…" explains Macqueen. "I think ultimately what I wanted to talk about is how with love, trust, and compassion, it's possible to make this difficult stage of life empowering and life-affirming, not only for the person that's dying, but for the people around them."
Supernova is now available