T Willcox shares his make-up tips for gay porn-stars
All the secrets to ensure that you're always camera-ready.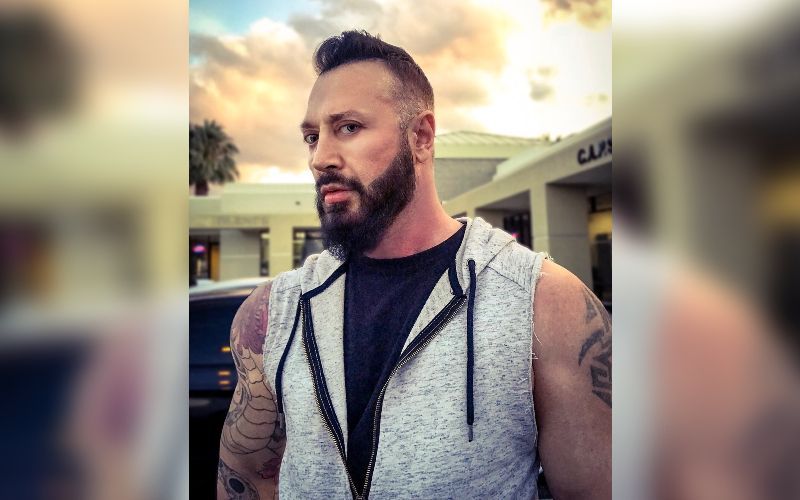 Porn performer and producer T Willcox has released the latest instalment of his YouTube series – Porn Star Makeup.
In the series, T Willcox shares behind-the-scenes guidance on how to make sure you're always camera-ready when you're shooting a porn scene.
"I always hated make-up…" explains T Willcox, talking about his inspiration for this new channel. "I developed a skin condition that needed to be covered for a porn shoot, and it took me a lot of trial-and-error to find something that worked for me. I decided to start this channel so I can share some of that knowledge with other guys out there."
This first episode enlisted the help of Calvin Collins to road-test Milani products. In the video, Calvin tries out the Prime Correct primer, the Conceal + Perfect foundation, and the Make It Dewy setting Spray – looking at whether the products are sex-proof and whether this is a range that you could include in your pre-filming preparations.
"In the second episode, we've got Daniel Hausser testing a lipstick from Haus Laboratories by Lady Gaga…" confirms T Willcox. "It's the Le Monster Matte Lip Crayon. They claim that it's sex-proof, but Daniel put it to the test by sucking my husband's cock and it wasn't up to the job."
T Willcox met his husband on the set of Treasure Island Media
T Willcox – together with his husband JD Daniels – is part of a formidable porn power couple.
I caught up with him to talk about inspirations, filming, and plans for the future.
What led you to start exploring a career in porn?
I really just went into it for sexual fun. I enjoy group sex. I'm a bit of an exhibitionist – I like having an audience. A number of guys suggested that I should film some porn, so I thought that I'd give it a go.
My first big production was with Treasure Island Media. I did a Skype call with them for the audition. I was in my bedroom – which is also kind of a play-room. They liked the look of my bedroom – it has a sling in it – so they asked if they could shoot a scene there. So, my first porn production was with Treasure Island – the film was Bone Ready – and they shot it in my bedroom.
I enjoyed the whole experience of working with Treasure Island. I was surprised that they used my image as part of the marketing material for Bone Ready – that's when I thought that this was something I could do more of.
I also met my husband through Treasure Island. We'd chatted a bit on social media, and I'd asked him out on a date a couple of times – which he'd turned down. We eventually met on the set of Ready To Unload. Once we met on set, the spark ignited and we've been inseparable since.
What's your production process when you're creating content for your JustFor.Fans site?
I like to create my own content. Prior to porn, I had experience in broadcasting – video production is something that I enjoy doing.
When I'm planning a shoot, location always comes first. Where are we going to do it. I try to avoid using hotel rooms, but sometimes that's all we have. Once the location is set, then we look at which models we can get.
I like to ensure that we're shooting from different angles, giving different points of view. It makes the editing a bit more complicated, but it's worth it.
I draw out a simple plan of how I'm going to set up the cameras and the lighting. I don't do any kind of storyboard – I don't want to restrict the performers at all.
I like locations that are anything that's not a hotel room, anything that's a bit different. Outside is good. In a car is good. Tomorrow, we're shooting at a penthouse in LA. It's a good location. It's basically 360 degrees of glass – you can see outside, and people can potentially see in, so it's a bit sexy and a bit cheeky. But every location has its challenges – with the penthouse it's going to be the lighting, there's a lot of reflective glass to contend with.
Who are some of your porn heroes or inspirations?
Stylistically, I'm influenced by Chi Chi LaRue. In terms of raunchiness, I like Nick Moretti, and Que Grande.
What are some of your goals and aspirations for the months ahead?
The big project that we're working on together is to launch our own boutique porn studio. It's something that we're hoping to be ready to launch within the next 12 months.
It's always been JD's dream to open up a studio. We're combining his passion for porn and my technical skills.
The biggest challenge with setting up a porn studio is getting all the legal requirements in place. Different states have different laws. There's a lot of paperwork. After that, distribution is a big thing – the technology behind that requires investment.
Creating your own content is one thing, but starting your own studio takes everything to a different level.
Follow T Willcox on JustFor.Fans