The 2010's - A major decade for the LGBTQ community
David Luca takes a look back at some of the milestones we've navigated.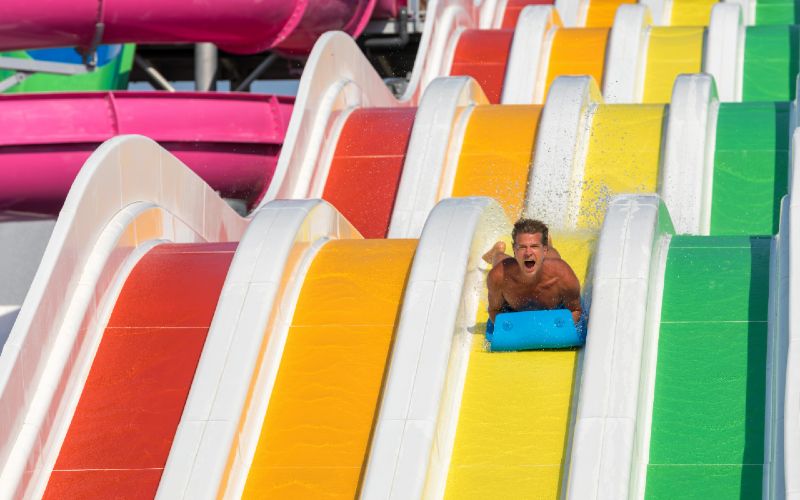 Written by David Luca
2010 was a great year to be an LGBTQ teen. Lady Gaga was at the height of her fame. Everyone wanted to be her and we were all wearing crazy clothes and makeup to school. Sales of hairspray were through the roof and I was tottering around Cambridgeshire in some spiky leather boots and black eyeliner. Equal marriage was the hot topic of discussion and even the Tories were coming around on the idea of gay rights.
We've come a long way in the last 10 years. We've made a lot of progress but we've also lost some ground internationally when it comes to LGBTQ rights. Here is a review of the last decade.
2010
The year began with seven countries already having legalised same sex marriage.
Argentina, the first country in Latin America, legalises equal marriage followed by Portugal and Iceland bringing the number to 10.
The USA lifts its travel ban on people with HIV.
Early trials of PrEP and Microbicide Gel reduce risk of HIV transmission by 44% and 40%.
LGBTQ discrimination becomes illegal in Bolivia, The UK and Mexico.
Sadly, the Central African Republic makes being gay illegal.
2011
Ireland bans gay men donating blood, the UK reduces lifelong ban on gay men donating blood to just banning gay men who aren't celibate – despite the fact they screen all donated blood for diseases anyway. Japan legalises blood donation by gay men.
The US repeals Don't Ask Don't Tell! LGBTQ people can serve openly in the military.
Portugal allows people to legally change their gender.
PrEP trials showed that the risk of HIV transmission was reduced by 96% in couples of different statuses.
2012
Denmark (the first country to ever recognise same sex couples rights) passes equal marriage.
LGBTQ discrimination becomes illegal in Chile, Venezuela and Georgia.
Canada, Argentina and Iceland allow people to legally change their gender without requiring surgery.
Lesotho legalises homosexuality.
Cece McDonald is wrongfully imprisoned for killing a Neo-Nazi in self defence with a pair of Scissors. Laverne Cox begins a campaign to free her and raise awareness of the horrifying conditions trans people face in prison. Cece was released after 19 months.
The FDA approves PrEP for HIV-negative people.
2013
Uruguay, Brazil, New Zealand, England and Wales and France legalise equal marriage. Northern Ireland passes same-sex adoption but refuses to allow same-sex marriage.
Cyprus, Honduras, Angola and Slovenia make LGBTQ discrimination illegal. Sadly, Russia passes a law banning the promotion of homosexuality making LGBTQ discrimination legal.
Hong Kong, Nepal and South Korea pass a law allowing transgender people to legally change their gender without requiring surgery.
Vietnam bans conversion therapy.
Trans people were asked to lower their pride flags during demonstrations for equal marriage in the US following years of tension between the LGB and T communities in the US.
AIDS-related deaths fell 30% from their height in 2005.
2014
Luxembourg and Scotland join other civilised nations in passing equal marriage.
China bans conversion therapy.
Sao Tome and Principe and Palau legalise homosexuality.
LGBTQ discrimination becomes illegal in Greece.
Denmark and India allow trans people to change their legal gender without surgery.
Same sex adoption becomes legal in Malta.
Horrifically, Uganda passes a law making homosexuality illegal punishable by life imprisonment (initially it was intended that the punishment would be death but international outrage stopped the bill in 2009.)
Lebanon nearly legalises homosexuality when a judge states homosexual acts are a personal choice making anti-LGBTQ laws unenforceable.
UNAIDS "Fast Track" targets called for the dramatic scaling-up of HIV prevention and treatment programmes to avert 28 million new infections and end the epidemic as a public health issue by 2030.
2015
The US and Greenland pass equal marriage. The Republic of Ireland becomes the first country in history to pass same-sex marriage by public referendum passing with 62% of the vote.
Female same sex acts become legal in Tunisia.
Same sex adoption becomes legal in Austria, Portugal and Colombia.
Bolivia, Turkey and Vietnam allow transgender people to change their legal gender but only after surgery.
Ukraine, Thailand and Costa Rica make LGBTQ discrimination illegal.
Indonesia makes homosexual acts illegal for Muslim men.
Argentina legalises blood donations from gay men.
Trinidad and Tobago, Italy, Niger, Israel and Ireland allow transgender people to change their legal gender without surgery.
Mozambique legalises homosexuality.
Conversion therapy becomes illegal in Fiji.
The Word Health Organisation change their recommendation to say all people with HIV should be taking anti-retroviral medication.
2016
Colombia passes same-sex marriage.
Ecuador, Kuwait, Peru and the United Arab Emirates pass laws allowing people to change their legal gender without
surgery.
Indonesia bans conversion therapy.
Homosexuality becomes legal in the Seychelles, Belize, the Cook Islands and Guinea-Bissau and legal between women in Ethiopia.
The number of people living with HIV in Russia hit 1 million. 64% of all new HIV diagnosis are in Russia.
2017
Malta, Australia, Finland and Germany pass same sex marriage.
Peru makes LGBTQ discrimination illegal.
Egypt and Palestine legalise same sex activity between women.
Same-sex adoption becomes legal in Finland.
Romania legalises blood donations from gay men.
Australia and Greece allow people to change their legal gender without surgery.
Sadly, Chad makes homosexuality illegal with a punishment of 8-15 years in prison.
The Republic of Congo legalises homosexuality.
Republicans in the US attempt to pass a bill to imprison trans people using their preferred toilets.
For the first time over half of the HIV positive population is on medication. The Undetectable=Untransmittable campaign is launched worldwide after PrEP is proven 100% effective in stopping the transmission of HIV.
2018
The EU passes a law requiring countries to recognise foreign same-sex marriages for immigration purposes.
Australia legalises same sex adoption.
In an historic move, India legalises homosexuality for nearly one billion people.
2019
Austria and Ecuador pass same-sex marriage. Taiwan becomes the first country in Asia to pass same-sex marriage – an historic move for the more socially conservative continent.
Sadly, Brunei introduces legislation to make homosexuality punishable by death. Meanwhile, Botswana legalises
homosexuality.
The UK hits its targets for 90/90/90 meaning 90% of people with HIV know their status, 90% of them are on treatment and 90% of those are undetectable.
Side-bar
Maybe people are wondering about the law not requiring Surgery for gender recognition? Trans people used to be forcibly sterilised in many countries in order to change their gender, luckily for the dignity of the trans community and their right to bodily autonomy, transgender people worldwide are now beginning to be able to change their gender without any surgical requirements.
A Round Up
In 10 years we have gone from being in the middle of the AIDS crisis to being within sight of ending the HIV epidemic completely. Billions of people are now covered by some sort of LGBTQ legal protection. Gay marriage and adoption are now the norm in most developed countries. Trans rights are now being spoken about and defended openly in public.
However, we still have a long way to go. 50% of all trans people say they have attempted suicide. LGBTQ torture camps are in operation in Chechnya. In some countries around the world, LGBTQ rights are in decline.
It is important for us to remember how far we've come and be aware that there is still a lot to continue fighting for. White cis-gendered gay men now live in relative privilege in most of the EU and north America. We mustn't forget about our trans brothers and sisters, and we mustn't forget about LGBTQ refugees deported back to death sentences. There are many people in the LGBTQ community that need our voices to join theirs, to push for more legislation and greater recognition.
What to watch over the next ten years?
Russia. Putin has politicised homophobia to great effect. Russian power is increasing worldwide and – with the elections of both Trump and Johnson – the two biggest critics of Russian aggression no longer have the same influence
on world politics. It is very possible that we see further anti-LGBTQ legislation come into play. At the very least, Russia acts as proof that countries no longer have to embrace liberalism, human rights or even democracy to have a place on the world stage.
Asia. The age of Asia is already here. The majority of the world's population is in South East Asia, the majority of the worlds wealth is in South East Asia. We've seen some exciting advances in Myanmar and Taiwan but there is a long way to go. With the weakening of western power and western values, many Asian countries might no longer feel the need to
embrace LGBTQ rights. The next ten years should give us an indication of what kind of role our community will have under the new world order.
Thank you to everyone who made it to the end of this article, I hope you all had a wonderful New Year.
Love, David Luca x