The allure of a Handsome Devil - a film to restore your hope in happy endings for queer kids
Filmmaker John Butler discusses his charming coming-of-age tale and how his own schooldays shaped this story.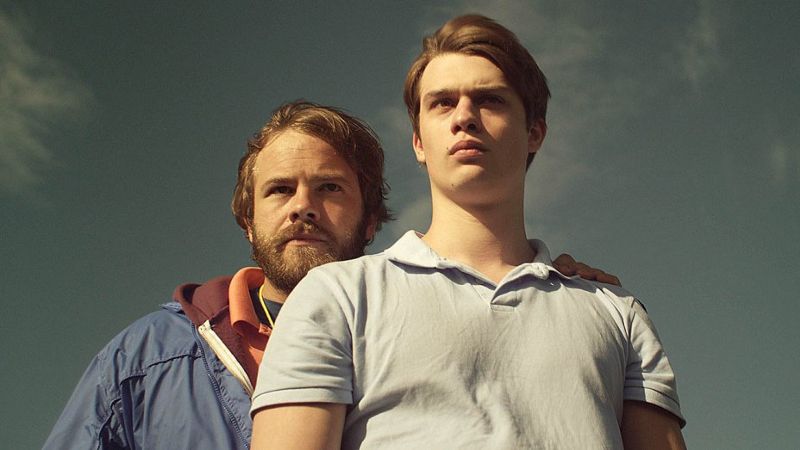 Written and directed by John Butler, Handsome Devil gives us the story of Ned (Fionn O'Shea) and Conor (Nicholas Galitzine)  –  forced to share a bedroom at boarding school. The two boys have nothing in common, Ned is into music, and Conor is one of the stars of the school's rugby team.
Helped by their supportive English teacher Dan Sherry (Andrew Scott), an unlikely friendship begins to develop until Ned commits an act of betrayal that messes everything up.
In many ways, this is a classic coming-of-age story. But it's better than you might expect  -  there's plenty of charm in the characters and the storytelling, with some convincing performances that keep you engaged right to the end.
At the time of the film's release, I caught up with filmmaker John Butler for a behind-the-scenes look at Handsome Devil.
"I'm gay, and obsessed with sports, and for a long time I found it impossible to embody those two things…" explained Butler, when I asked him about his inspiration for this story. "I wanted to write a film about people who think they have to pick a side and who learn that they don't at all."
Further drawing on his schooldays to create these characters and their experiences, Butler tells the story of one of his teachers.
"He caught me stealing the lyrics from a Velvet Underground song and passing it off as my own…" remembers Butler. "It was then I learned the lesson about never borrowing someone else's voice. Something I've kept with me to this day."
With financing from the national film agency in Ireland, Butler wrote the screenplay over an 18-month period, but only had 25 days to shoot the entire production. It was casting that was one of the biggest challenges that Butler had to navigate.
"After an exhaustive search, my two leads put themselves on tape from other countries and were cast on that basis…" recalls Butler. "We hit the jackpot with Nick and Fionn  –  I'm very lucky."
In some ways Handsome Devil feels reminiscent of the 1989 film Dead Poets Society that starred Robin Williams. Butler confirmed that Dead Poets Society had been a creative reference point for him.
"In that film, the knowledge flows in one direction – from teacher down to pupil…" explains Butler. "In my film, the adults need to be educated as to the nature of compassion and emotional intelligence by the young. The binary of youth and age, wisdom and experience is one of many I wanted to examine. Kids today are smart  -  sometimes way smarter than their elders."
Without giving too much of the story-line away, the story of Ned and Conor has an unashamedly fairy-tale happy-ending. I asked Butler whether he'd been tempted to take the narrative down a darker path. Butler challenged my interpretation of the film's conclusion.
"It's not a fairy-tale ending…" asserted Butler. "It's an eminently achievable outcome for any young LGBTQ kid who holds the line and stays true to their own identity. We shouldn't classify happy endings in our community as being out of reach or belonging in the realms of fantasy in any way. For too long, our narratives have been framed dramatically with desperately sad endings. It's time to think differently, and to use different lenses to tell our stories."
"It can get better when you're young – you don't have to wait until you grow up and move to the city…" adds Butler. "That narrative lets oppressors of young LGBTQ people off the hook. Happiness for young people now, please. This instant!"