The American Boys
A collection of short films that explores the experiences of queer guys in the United States.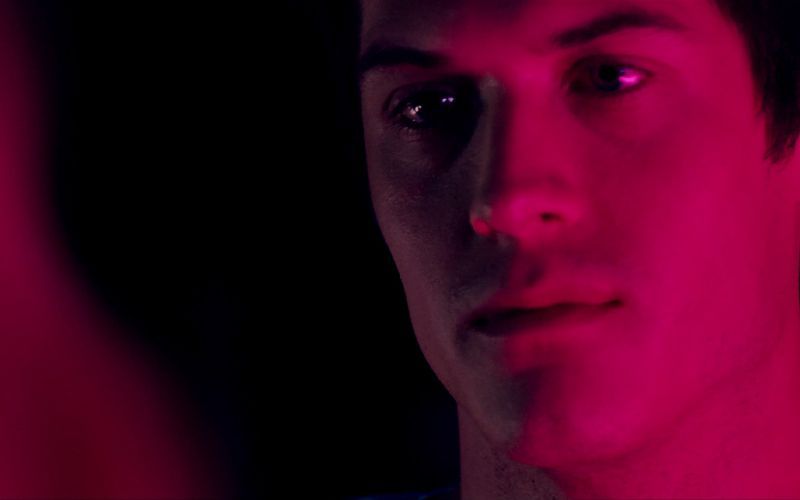 The American Boys is a collection of short films exploring the experience of queer guys in the United States.
The collection showcases six short films.
These Things Take Time
Director: Jerell Rosales
Eight-year-old Zander's world is about to change when he experiences his first crush – on Mr. Wiley, his male third-grade teacher.
Jerell Rosales' heartwarming tale explores a variety of childhood emotions, so raw and overwhelming when felt for the first time, with a delicate touch, brought to life by a winning turn from Zackary Arthur (Transparent, The 5th Wave)
CAST: Zackary Arthur, Timothy Ryan Cole, Jason Heymann
The Legend of Scotty Watts
Director: Prash Sampathkumaran
A teenager deeply consumed by fantasy struggles to form a meaningful connection – with the lead singer of his favourite band, and a fangirl who is quickly becoming something more.
​Pulsing with an eclectic rock soundtrack from The Midriffs, Super Defense and Loving, Prash Sampathkumaran has crafted a bittersweet ode to high school crushes, 90's nostalgia and the object of many a teenager's affections: the heartthrob with the guitar.
Two Fish
Director: Antoine Dupont-Guerra
Max's serene summer, spent doing laps in a deserted campus pool, is interrupted by the return of best friend Taylor from Europe. As their relationship takes a new turn, sensations of secrecy, liberation, self-loathing and self-discovery come to the fore.
CAST: Aurelio De Anda, Jeremy Howard
You Can Play
Director: Anders Helde
​On the night before the biggest game of his life, Brandon, an all-star high school quarterback, must face his fear of leaving the small town he grew up in and his best friend James. Will he decide to live as what he is – or who he is?
CAST: Kellan Rhude, Carson Boatman, Cazimir Milostan
I Think I'm Gay
Director: Matt Chupack
Zach's life is turned upside-down when performance anxiety in bed leads to a life-shattering accusation: his girlfriend Amy thinks he's gay. Wondering if she might be right, Zach enlists the help of friends Drew, Kyle and Sandy, who make it their mission to bring out a side of him he never knew he had.
Brimming with fiery one-liners, oodles of side-eye sass and a madcap premise, 'I Think I'm Gay' unquestionably goes straight for the funny bone and doesn't disappoint.
CAST: Miles Tagtmeyer, Rebecca Goldstein, Matt Jennings, Aaron Jung, Victoria Mele, Adam Razavi, Mark Wind
Billy's Blowjobs
Director: Michael Hyman
Haunted by his past, a man seeks anonymous sex as a drug, until an unexpected encounter changes his outlook on life.
Featuring a winning turn from Wilson Cruz (Star Trek: Discovery, My So Called Life, Party Monster) as the titular Billy, a loquacious trick with his heart on his sleeve, Michael Hyman's film is grimy, quick-witted and unapologetically rude.
CAST: Wilson Cruz, Jason Caceres
The American Boys is distributed by NQV Media and is available on Amazon and Vimeo