The Black Party will happen in 2020
If you like a Circuit Party, then you'll love this dark, sexy, and decadent night in New York City.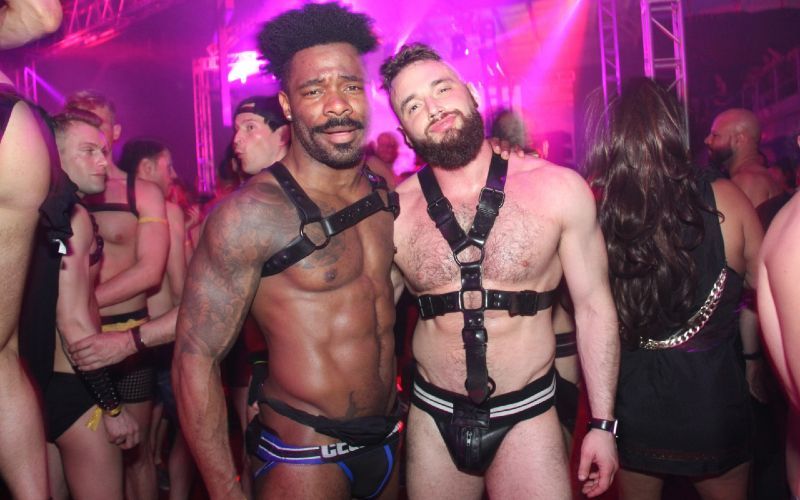 The Black Party is a major circuit party in New York City.
2020 is the 41st anniversary of The Black Party.
Produced by The Saint at Large organisation, The Black Party is one of the world's biggest gay circuit events and has helped define New York's queer nightlife.
Normally held in April, the impact of the Covid-19 pandemic has meant that the 2020 event has been rescheduled to 26 September.
The theme is Punk Riot: Dancing To Freedom.
Organisers have said that they're still monitoring developments, so there may be further changes to their plans.
2019 Photos
Photographers BunnyZ, Peter Lau, Santiago Felipe, Klaus Enrique, Jeff Eason, and Bradley Roberge put their cameras to work to capture what went down at the 2019 event.
The theme was Caligula – The Last Party, transporting attendees into a darkly decadent world of world of indulgent rituals, exotic arena performances, and erotic pageantry.
Photo by BunnyZ
Photo by BunnyZ
Photo by Peter Lau
Photo by BunnyZ
Photo by Jeff Eason
Photo by Jeff Eason
Photo by Jeff Eason
Photo by BunnyZ
Photo by BunnyZ
Photo by BunnyZ
Photo by BunnyZ
Photo by BunnyZ
Photo by BunnyZ
Photo by BunnyZ
Photo by BunnyZ
Photo by BunnyZ
Photo by BunnyZ
Photo by BunnyZ
Photo by BunnyZ
Photo by Peter Lau
Photo by BunnyZ
Photo by Jeff Eason
Photo by Jeff Eason
Photo by Jeff Eason
Photo by Santiago Felipe
Photo by Santiago Felipe
Photo by Santiago Felipe
Photo by Jeff Eason
Photo by Jeff Eason