The boys of the Brigayde are back with beef and boners
Class Comics has released Issue #9 in this series about sexed-up super-heroes. Written by Patrick Fillion and illustrated by David Cantero, you'll probably want to add this erotic adventure to your reading list.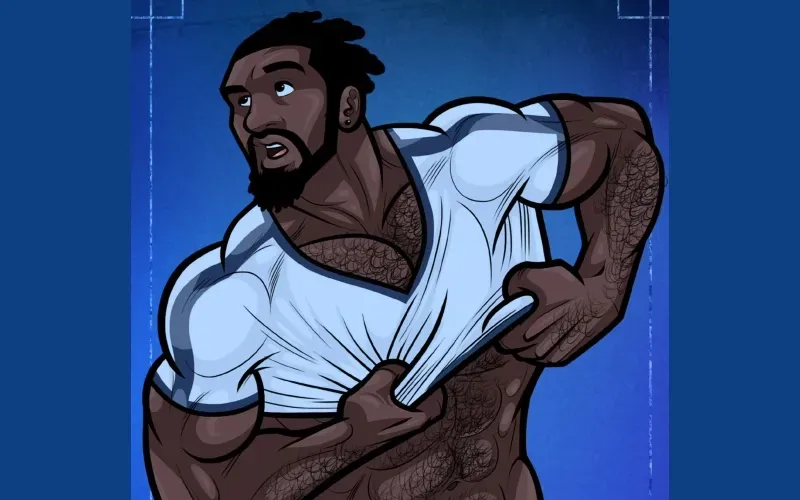 Published by Class Comics, The Brigayde is a great example of erotic gay comics at their most ambitious and most accomplished. Every instalment impresses, and Issue #9 continues to raise the bar on this sexed-up super-hero series.
Written by Patrick Fillion and illustrated by David Cantero, Issue #9 – as you'd expect – has bucket-loads of action, narrative, character development, and sex rammed into every page.
Issue #9 is going to be best enjoyed if you've got some of the context from previous instalments. There's a lot of characters, and several narrative strands – if you just start cold with this issue, you'd still get plenty out of it but it could feel a bit overwhelming if you're struggling to follow the story.
In this instalment of the adventure, our heroes have gotten wind of Mayor Filigree's diabolical plans. The team comes together to get organised and ready to fight.
The boys of The Brigayde decide to take down Reverend Freely – the Mayor's right-hand man. However, in order to do this, they'll need some help. Isaiah Shade makes a welcome cross-over guest appearance, stepping in to team up with his cousin Byron.
Meanwhile, Deimos has a confusing encounter with Golden Boy, Doc Solando gets forced into a corner, and Naked Justice swings into action.
Plus, there's an update on Devilhound, and there's the emergence of a new superhero. There's a lot going on!
Issue #9 is the beginning of the end, as the heroes of The Brigayde shape up for a showdown against Mayor Filigree and Reverend Freely. Who will be left standing?
The Brigayde is erotic super-hero storytelling at its most ambitious and most accomplished.
If you're a comic geek and if you've ever fuelled your fap fantasies with spandex-wearing sex-gods, then you're going to want to add The Brigayde to your reading list.
Get your hands on The Brigayde Issue #9 from Class Comics