The Cakemaker - a deliciously satisfying film by Ofir Raul Graizer
Love, loss, and baking as lives collide in Berlin and Jerusalem.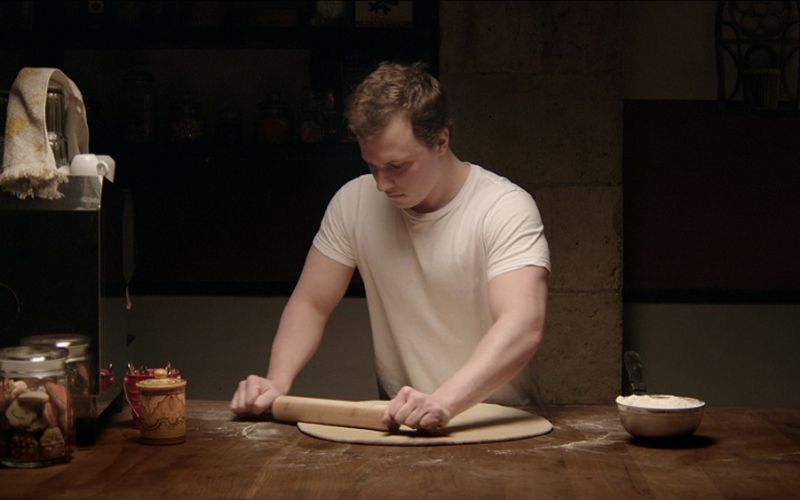 With his feature film debut, Ofir Raul Graizer gives us The Cakemaker – a story inspired by his personal experiences.
The Cakemaker of the title is Thomas (Tim Kalkhof) – a young German baker who is having an affair with Oren (Roy Miller). Oren is a married man from Jerusalem who makes frequent business trips to Berlin. When Oren dies in a car crash in Israel, Thomas travels to Jerusalem seeking answers regarding his death.
Seeking to connect with the part of Oren's life that he couldn't be part of, Thomas applies to work in the cafe run by Oren's wife, Anat, (Sarah Adler). Through his baking, Thomas invigorates Anat's bakery and also helps her to cope with her grief, but inevitably Thomas is unable to contain all of his secrets.
This is intelligent storytelling from Graizer. The characters are presented sympathetically but their flaws are not glossed over. Even though it's clear that decisions are being made that will have unfortunate consequences, somehow it's understandable how they find themselves in these circumstances.
The central performance of Tim Kakhof as Thomas is particularly compelling. This is a man who communicates through baking – he communicates with food. His loss is heartbreaking, and his attempts to piece together his love and his life are a slow-moving car-crash that is impossible not to watch.
The Cakemaker is distributed by Peccadillo Pictures