The challenges of being a single gay dad
"Our twins were only three months old when my husband died…"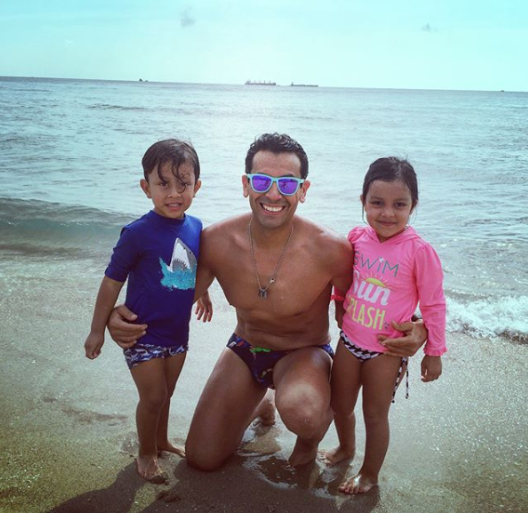 I spoke with Coco Goytizolo about starting a family, being a single gay dad, and preparing for Father's Day.
When did you realise that you wanted children?
We wanted children ever since my husband and I started to live together, it was the year 2000. Philip and I had met at the gym a few years earlier.
We were married in New York, once same-sex marriage had been legalised there.
In 2004 we made an attempt to adopt, but Philip was diagnosed with Leukaemia. It was crazy and unexpected — he didn't have any symptoms, he injured his knee playing volleyball and he was going to have surgery, they diagnosed Leukaemia as a result of the blood test. We decided to wait until he was cancer-free, so we went full on into it during 2010–2011.
What was involved in starting your family?
Many decisions and many obstacles, but we wanted children.
In 2010, we went to adoption classes through our county in Florida. After the last class, they told us that they suspected that we were gay, and that if we decided to go through with the adoption process our application might be denied by a judge.
We were devastated. We then opted for private adoption, but it was an emotional roller-coaster — trying to make a lifetime decision by picking a baby in less than thirty minutes. It all got too stressful.
Eventually we decided to take a break from all of it, but the very next day a friend told us about a gay couple who had fathered kids through a US surrogacy program in Guatemala. We found out more about the program and then went for it.
We had two unsuccessful attempts, then one miscarriage, and finally on our last attempt we got pregnant with twins. We hadn't planned on twins, but we knew it was a possibility when using an invitro program.
How did fatherhood change you?
It changed me 360 degrees. The kids are the reason to be a better person, to set the example of how to be a kind and good human being. They are my meaning, my reason.
How old were the twins when your husband died?
They were only three months old. It was a very traumatic time, and very sad.
Philip had become unwell soon after we had announced the pregnancy to our family and friends. He was suffering from an aggressive form of brain cancer, and had surgery to try and remove the tumours.
The state of Florida didn't recognise our marriage. The children were genetically mine, and we hadn't had time to complete the adoption so that Philip could be legally recognised as a parent.
After marriage equality had come to Florida, it took a lot of fighting but I was able to get the Social Security Administration to recognise our marriage and also to recognise Philip as a parent of the children.
How did the death of your husband change your family dynamic?
It changed me. The plan was for my husband and I to raise the kids. Then I was left to plan everything on my own. I had to plan for the kids, plan how I would raise them, how I would provide for them.
What are some of the challenges that you've encountered being a single gay dad?
There's a financial challenge — we're a one-salary family.
There's also the emotional challenge — even though my family lives close by, and I have great support from them, I'm not able to share my experiences with my life partner. I have to play all of the parenting roles — the strict dad, the caring and nurturing mom, the cool dad, the serious dad — all of them.
How will you be celebrating Father's Day this year?
I'm not sure. I hope with my beautiful children, and my parents, having a barbecue in our backyard.
Follow Coco Goytizolo on Instagram