The films of Ohm Phanphiroj - sumptuous, challenging, and unflinchingly explicit
Short films exploring queer desire.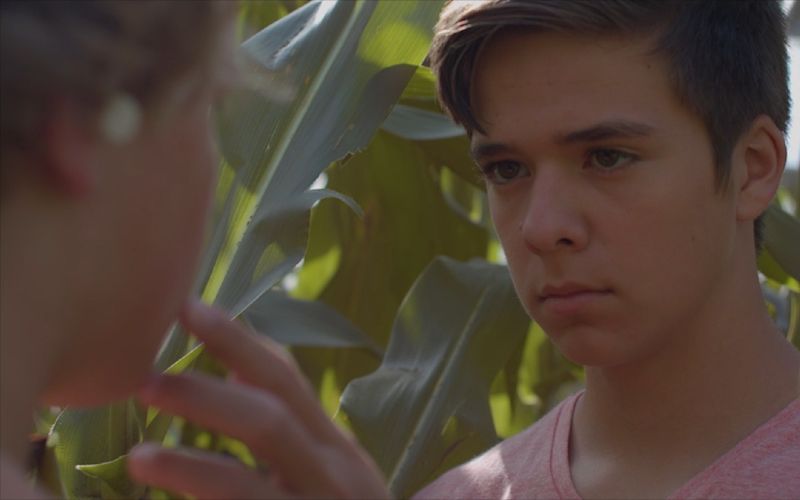 Photographer Ohm Phanphiroj has released a collection of his short films. The collection – Desire – showcases Ohm's exploration of male sexuality.
We caught up with Ohm for a behind-the-scenes look at the films.
What led you to make the move from photography to start exploring film?
I've always been interested in film – I was studying film when I discovered photography. However, the logistics of film-making are quite cumbersome, as it requires many people and a lot of money involved to make it happen.
But I've always wanted to make a film. The idea for The Deaf Boy's Disease has been floating around since my days in graduate school.
Photography, on the other hand, is much easier to do and I can do it excellently by myself. That's why I've used photography as a vehicle to create a name for myself.
In 2016, I received a two-year film fellowship from the Art Institute of Chicago, so I decided to tackle the film project as I had resources available and people to work with. Desire is the result.
The camera makes you an observer – does that give you confidence to push boundaries that you might not otherwise have the confidence to explore?
I feel that the camera is an extension of who I am, and it empowers and strengthens me to explore the possibilities.
I'm an introvert and a private person, but with a camera with me, it does give me confidence and a certain authority to dictate and direct and demand respect.
I feel that I'm a better director, filmmaker, and photographer when I have the camera before me.
How do you find or cast the guys that appear in your documentary films?
They're models, aspiring models, and street hustlers who I've befriended and developed relationships with. Most have become my muse and dear friends, some have dropped out to never be seen or heard from again. That's just how life is, I suppose.
One of the common themes in your films is testing the sexuality of straight guys. Why is that a subject that interests you?
I've always been attracted to straight guys. I find them exciting, real, authentic, and pleasing to look at and chase after.
I like to see if I can entice them to be with me sexually for the first time in their life. I find that aspect super-exciting and challenging, almost like a little girl in a candy store – I get to explore my own sexuality and theirs.
I like the idea of pushing the boundaries and dominating them. Getting them to be submissive with me in bed – I believe that all men are just waiting for that opportunity to be converted with the right gay person and on the right night, for the wrong reason.
The Deaf Boy's Disease is your first move away from documenting the world into creating a fictional world – what was your creative process?
I collaborated with the actors and allowed them to be themselves. I didn't cast experienced actors. Instead, I looked for young and new actors who had potential and who I could train and observe and see how much and how fast they could grow artistically, technically, and personally.
What do you hope that people feel when watching your films?
I want my viewers to feel touched and moved by certain part of the movies. I want to transport them to the next space where they can imagine themselves there with me and insert their own story.
I want them to feel the pain of being in love and falling out of it, and the desire that drives all of us in everyday life.
Desire is distributed by TLA Releasing