The First Temptation of Christ
The film presents Jesus as gay - it's caused outrage in Brazil.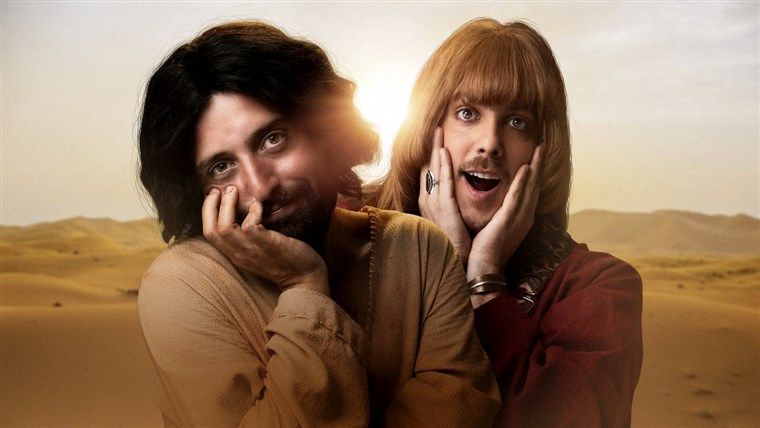 Looking for a Christmas film with a message we can all get behind? Check out The First Temptation of Christ - it's currently screening on Netflix.
You might want to be quick though - the film has caused a bit of an outrage, with petitions and angry calls for Netflix to remove it from its streaming platform.
The film has been created by Brazilian comedy collective Porta Dos Fundos. It's satirical, absurdist comedy. Personally, I found it really funny.
If you enjoyed The Book of Mormon, then this is going to be right up your alley.
Loosely, the story is that Joseph and Mary have planned a surprise 30th birthday party for Jesus on his return from spending 40 days in the desert. But Jesus has a surprise of his own, in the desert he encountered the charming and seductive Orlando. That's just the beginning of the mayhem.
Obviously, if you take your religion seriously, this probably isn't going to be your kind of thing. But, if you fancy a bit of stupid-funny comedy with a Biblical twist, then you'll definitely get a few laughs out of the First Temptation of Christ.
This is a Portuguese-language film. Subtitles available on Netflix.
Follow Gareth Johnson on Twitter
---
Show your support for G-TV by grabbing a t-shirt.
Available in a range of sizes, colours, and styles.