The galaxy can be a sexy and dangerous place
Patrick Fillion takes us on a wild, erotic ride.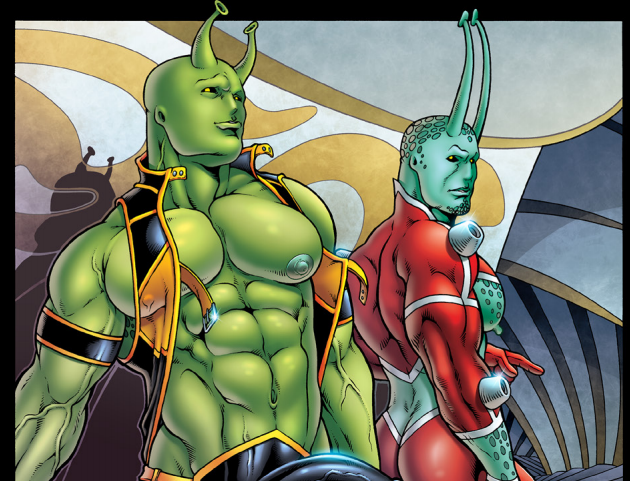 One of my favourite series from Class Comics is Star Crossed.
In Love Lost #2, Patrick Fillion gives us a deep dive on the adventures of two of the main characters from the Star Crossed universe - Camili-Cat and Locus.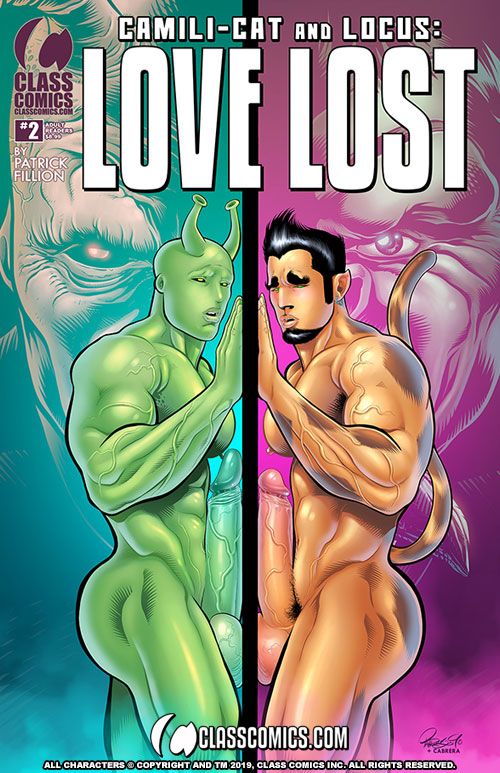 This issue picks up the story as Locus and his new ally, Beedal, try to escape Sekta Prime. Broke and desperate to buy a way off-world, Locus and Beedal enter a gambling tournament and Locus ends up being offered up as the buy-in. Beedal is convinced that he can win, but should he lose, Locus will be forfeited to servitude.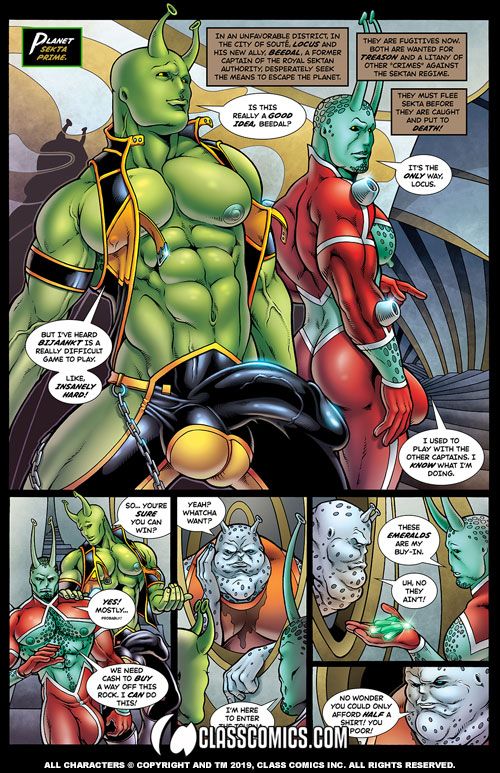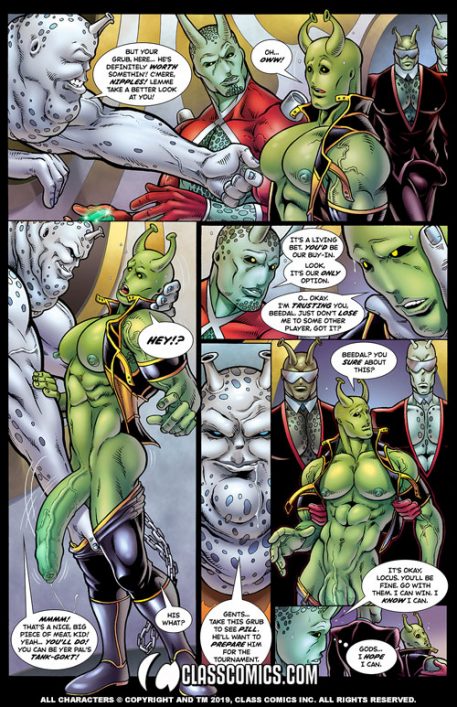 Meanwhile, Camili-Cat is on the planet Suktamimus - heart-broken and emotionally unravelling. Believing that Locus is dead, Camili-Cat is trying to drown his sorrows in booze, drugs, and a lot of sex.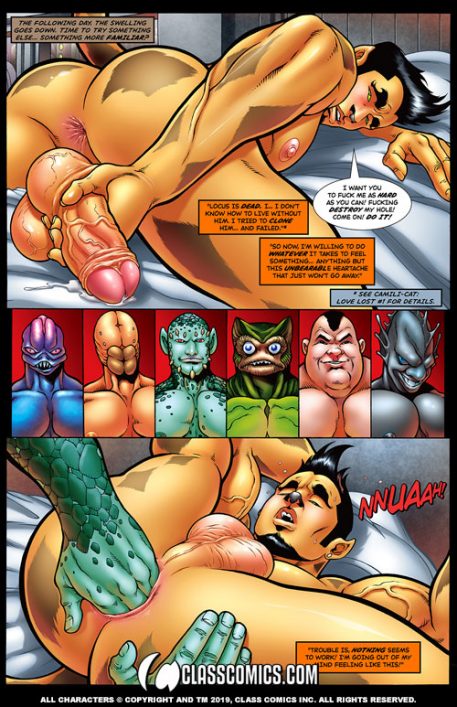 On one level, Love Lost #2 is a terrific erotic comic. Fillion has a great eye for drawing sexed-up males and pounding encounters.
Beyond that, Love Lost #2 is also great erotic sci-fi. If you're looking to fuel your Guardians of the Galaxy fap fantasies, then the Star Crossed universe delivers in every respect.
But, there's more to Love Lost #2 than just its merits as one-handed fap fantasy fuel for sci-fi geeks. Fillion has spent seven years trying to finish this story and get it right - frequently distracted by other projects. While that extended development period may have been frustrating for fans of the characters, the result is a very solid addition to the Star Crossed universe, leaving us with plenty of appetite for more.
Regardless of how other-wordly these characters may seem on the surface, Fillion always gives them plenty of humanity. These are guys that we connect with, that we engage with - guys that we'd happily be stuck in space with for a few light-years.
This is my kind of science fiction.
Follow Class Comics on Twitter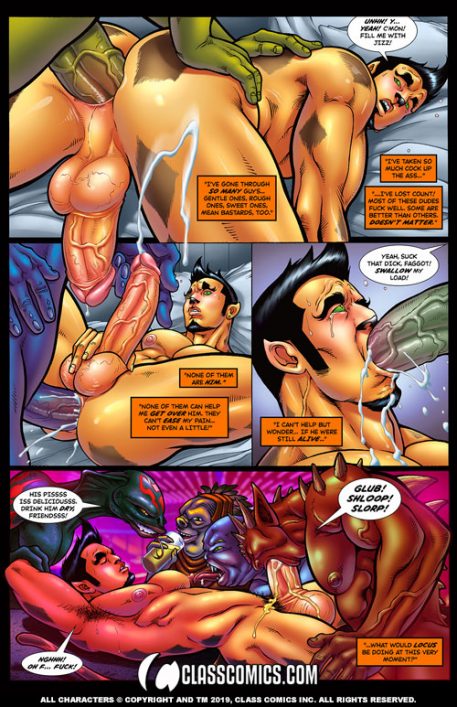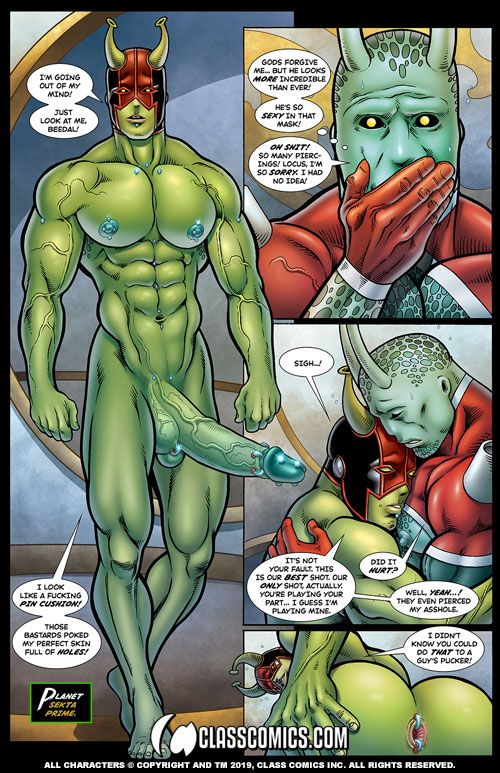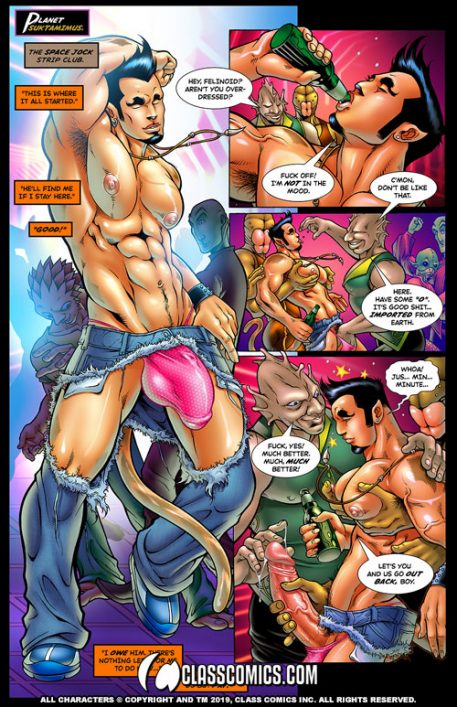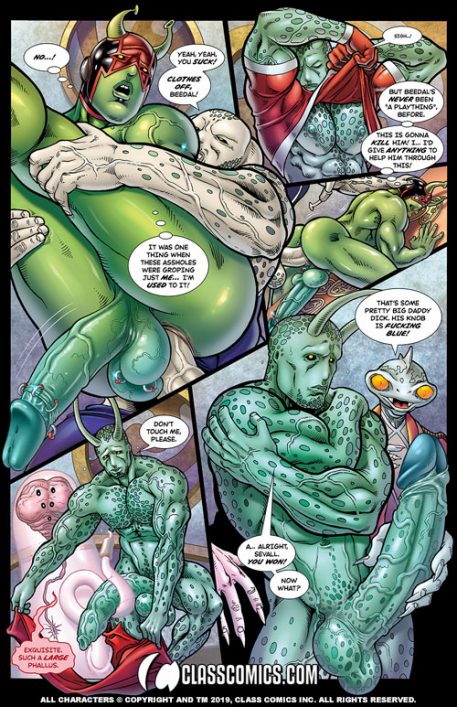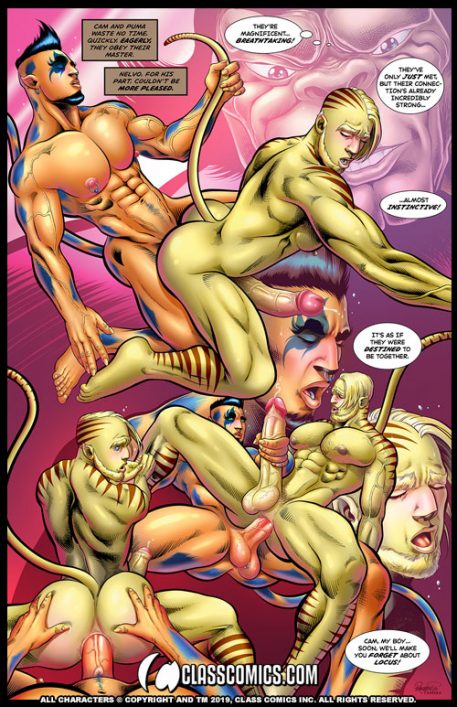 Follow Gareth Johnson on Twitter
---
Show your support for G-TV by grabbing a t-shirt.
Available in a range of sizes, colours, and styles.