The intensity and intrigue of Israeli Boys
A collection of queer short films.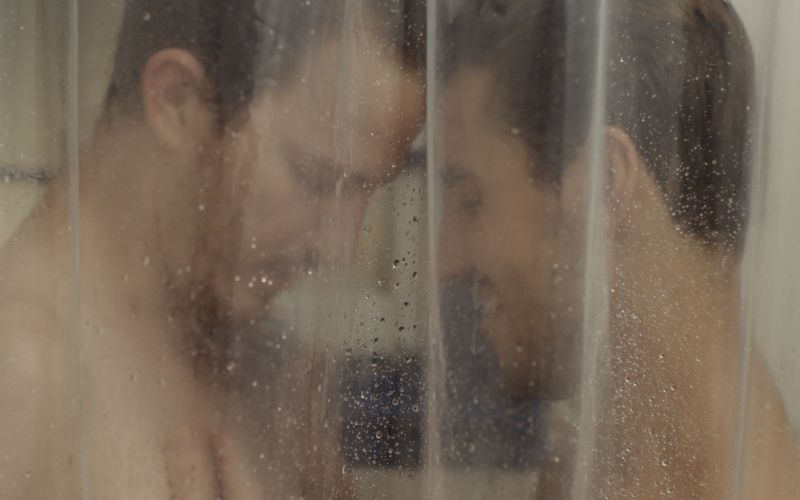 One of the latest releases from NQVmedia is The Israeli Boys – a collection of short films exploring the experience of queer men in Israel.
It's an eclectic mix of stories – an awkward coming-out in the desert, a couple navigating a threesome in Tel Aviv, breaking the rules in a local swimming pool, secrets that won't stay buried, creating an identity through sex, and searching for love.
All six films showcased are watchable and engaging, with subtle storytelling that enables us to empathise with the characters, but also highlights some of the cultural context that can shape the experiences of queer men in Israel.
Three
Udi, a young architect from Tel Aviv, agrees to go along with his partner Nimrod's proposal to have a threesome with another man. The night the three men spend together makes Udi question his relationship with Nimrod.
WRITTEN BY: Lior Soroka
CAST: Tom Chodorov, Asaf Peri, Or Asher​, Gil Naveh
A Trip to the Desert
Three best friends take a trip to the desert, and their friendship is put to the test. Lior, who is openly gay, and religious Jew Elad, suddenly have to face each other's life choices. As for Yossi… where the hell is Yossi?
WRITTEN BY: Nizan Lotem & Lior Haen
CAST: Lior Haen, Elad Herman, Yossi Maman​
Rubber Dolphin
A gay love story set in a one-bedroom apartment in Tel Aviv. They meet, they have sex, they fall in love. Will it last until the morning comes?
WRITTEN BY: Ori Aharon
CAST: Chen Hefetz, Omri Laron
Stav
A young woman is looking for a teen she's responsible for as part of her volunteer work. After a desperate search while encountering other wayward youths, she discovers a lifestyle totally foreign to her.
WRITTEN BY: Michal Haggiag
CAST: Danielle Chamelnik, Toar Israel
After His Death
After her father passes away, Ayelet finds out that he had an affair with another man. Although her mother disapproves, she decides to meet her father's lover.
WRITTEN BY: Lior Soroka
CAST: Adi Bielski, Levana Finkelstein, Kim Gordon, Ori Lachmi
Leave of Absence
After a misfortune with some male grooming products, Meir finds himself on a night out with a few of his former students.
WRITTEN BY: Moshe Rosenthal
CAST: Uri Klauzner, Michal Bernstein, Tal Blankstein, Chen Hefetz, Ben Heine, Yoav Rotman