The music of Wallis Bird
We love a woman who has found her voice.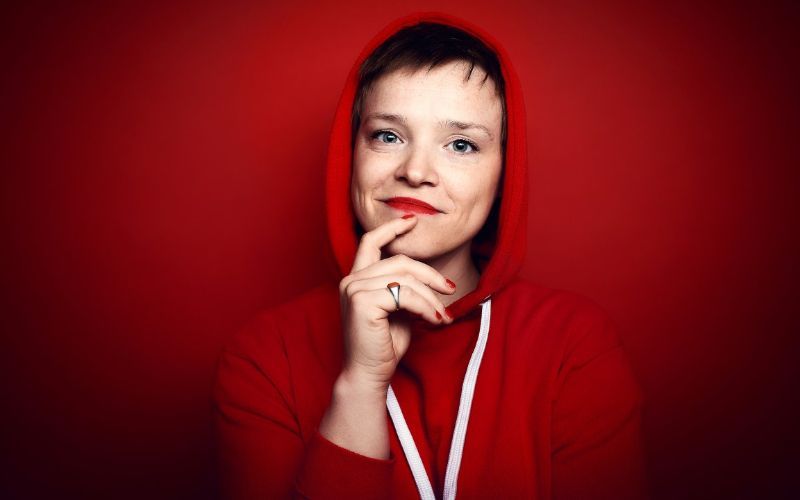 To mark the release of her album – Woman – singer/songwriter Wallis Bird recorded a 'One Woman Show' – a solo performance of the entire album in a one-shot camera-style.
As The River Flows
An unambiguous protest song, Bird has dedicated this track to Alan Kurdi – the three-year-old Syrian refugee whose drowned body was photographed in 2015 on a Turkish beach.
We caught up with Wallis Bird for a behind-the-scenes look at her music.
Would you describe As The River Flows as a direct response to the anti-immigration sentiment being used by populist politicians?
Certainly. The rise of right-wing opinion, abject racism and ignorance has become too dangerous and too normalised to not vilify as racist, sexist or anti-humanitarian. It cannot be tolerated.
You've talked about perhaps at times having shirked your responsibility as an artist in relation to speaking out about specific issues. Why was this the right time for you to address migration and the humanitarian crisis of refugees fleeing to safety?
Because movements like Brexit and Trumpism have been instrumental in the rise of the right wing. The rise of white supremacy, a rise in hate crime and abhorrent, 'point-of-no-return' anti humanitarian actions and political policies. It has become a domino effect for sick, ignorant apathetic power-hungry dangerous racists, sexists, classist human interactions and allowed them to spout disgusting lies about migrants, about fact, about the worth of a single human being. We can't repeat history. Our words are our portrait. Our actions are our fate.
What do you think might be holding other artists back from addressing this issue? Why haven't we seen a stronger artistic response to this incredibly emotive subject?
Because of apathy from generations of consumerism and being spoiled, the malnourished or poisoned food and water we ingest, our disconnect with Mother Nature and our collective agency, the art we produce and are encouraged not to produce because corporately you can't be seen to take sides, politics was not sexy or sell-able, don't rock the boat, "they're over there, I'm over here attitude". Emphatically, it's perhaps too much to handle – racism, over-bombardment of information, fear of change, begrudgery, lack of exposure of cultures to the world, the list goes on. I think there's no more time to stand back though – in the next three years, this will all be different and a tidal wave of change will come.
What was the creative process for the video?
The robes represent safety and danger, gang and friendship circle, passion, religion, blood, ghosts. Originally we wanted to cast people from all corners of the world, to represent continents and the blend and beauty of human features through migration, but there was always a niggling feeling from my part that this was too trite, too simplified. We scrapped the idea to show faces and we decided to cover identity, gender and race completely – when we did that, it became ethically ambiguous and that made it alarming. It brought up so many questions and made the song reason itself even more.
Is this track indicative of the overall sound of your album?
This song certainly flows through the record. It's a passionate, sad, reflective, angry, candid album with a modern folk and soul heart driving it. It's a red wine of comfort and question, but ultimately I'm looking for hope in the dire straits, so it flows from beginning, to middle to end and repeats. That's my style, I'm always searching for the melody to reflect the passion and the search for higher purpose.
How do you hope that people feel when listening to As The River Flows?
I hope they think about it and it doesn't go away. I hope it spurs other artists to realise these songs can be heard because it's important.