The Peanut Butter Falcon - a film that restores hope and faith in humanity
Shia LeBeouf shines in a modern re-telling of Mark Twain's classic tale.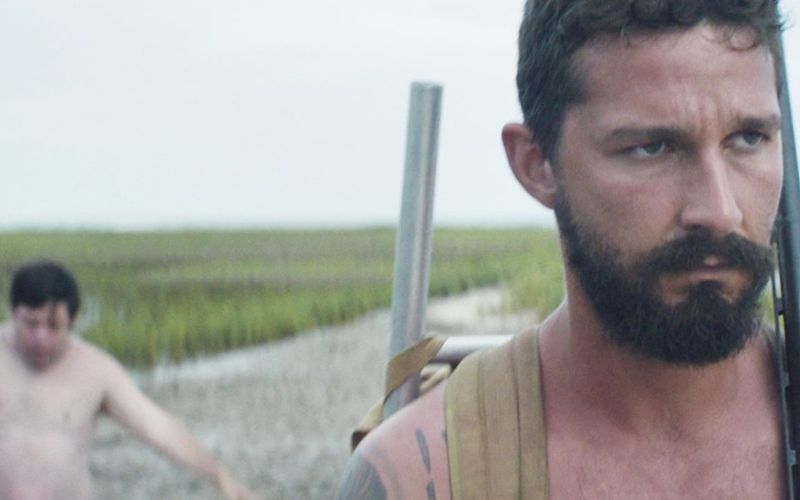 Set in the Outer Banks of North Carolina, The Peanut Butter Falcon gives us the story of Zak (Zack Gottsagen) – a young man with Down Syndrome who's on the run, having escaped from his residential care home. He meets up with Tyler (Shia LeBeouf) who's in some trouble of his own. Reluctantly, Tyler decides to help Zak make his way to a nearby town where Zak hopes to join the wrestling school of his hero (Thomas Haden Church) from the world of professional wrestling. Hot on their heels are Zak's well-meaning carer (Dakota Johnson) and Tyler's ill-meaning adversaries (John Hawkes and Yelawolf).
Filmmakers Tyler Nilson and Michael Shwartz are unashamedly drawing on a rich tradition of American storytelling – giving us a modern-day interpretation of Mark Twain's Adventures of Huckleberry Finn. Zak and Tyler journey through a watery landscape, navigating predicaments along the way – it's a world that feels timeless, a long way from the version of America that we normally see on our screens.
Twain described his novel as being a story "where a sound heart and a deformed conscience come into collision and conscience suffers defeat." It's a concept that Nilson and Shwartz have embraced with The Peanut Butter Falcon – showing us that it's what in our heart that defines us, that any of us can be heroes if our heart is in the right place.
This is intelligent film-making from Nilson and Shwartz – there's real restraint in the way that information is revealed and the characters' motivations are illustrated and suggested without having to be completely spelled out.
From a casting perspective, they've really hit a home run. This is Gottsagen's first major role, and he embodies the character of Zak completely – ensuring empathy, not sympathy. LeBeouf has been acting a long time, and he's been in some big films, but it's this role that's probably going to be remembered as the moment where he took his career to the next level. It's a powerhouse performance that demands attention.
The Peanut Butter Falcon is a surprising joy of a film in every respect.
The Peanut Butter Falcon is distributed by Signature and will be screening in UK cinemas from 18 October