The Prince - a prison drama that unleashes the power of pent-up sexual desire
A film by Sebastián Muñoz.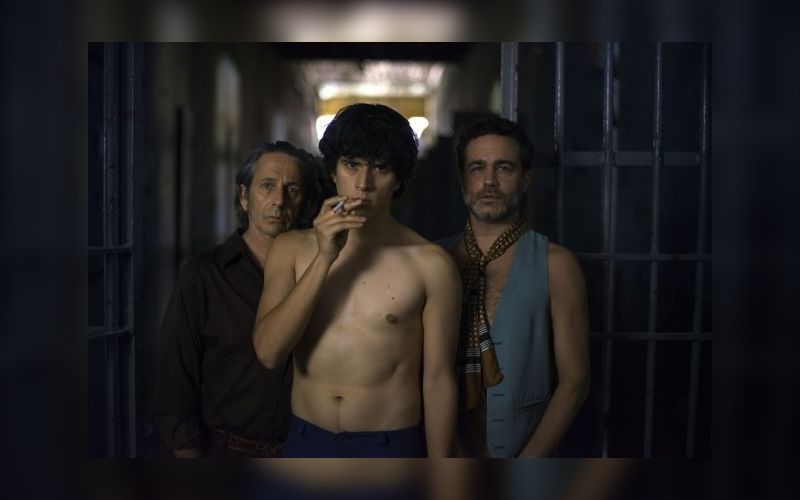 Writer and director Sebastián Muñoz has adapted a novel by Mario Cruz to create The Prince.
Set in Santiago in Chile in the 1970s, The Prince is the story of Jaime. A crime of passion results in Jaime being sent to prison. Assigned to a cell run by El Potro – The Stallion – Jaime becomes El Potro's protégé and his possession.
Confinement in a men's prison automatically creates a homosocial world, and the story of The Prince leans into the homoerotic potential of that.
While the brutality and violence of prison life is always present, this is a world where older men take younger boys under their wing and into their bed, and helping each other out while showering is encouraged.
While there's plenty of intimacy between men, nudity, and explicit man-on-man action, there's more to The Prince than a basic erotic cell-block fantasy.
"When I found this book in a second-hand bookstore, I didn't expect that behind what seemed a cheap erotic novel I would discover an amazing portrait of 1970's Chilean society, conveyed through a story of violence, love and sex between prisoners, a homoerotic and captivating tale…" explains filmmaker Sebastián Muñoz. "As a gay man in his 40s, and part of a generation that won the right of being homosexual without euphemisms, I couldn't even imagine how disruptive this book was for its time, for both the conservatives and the Chilean left wing. This inspired me to take this story to the big screen, using all my experience in production design, creating space, architecture, texture and colours to build the world of The Prince."
Muñoz gets some great performances from his cast – particularly Juan Carlos Maldonado as The Prince and Alfredo Castro as El Potro. We see Jaime transform from a frightened confused boy into a man who has found his place in the testosterone-fuelled world of the prison.
The Prince is a film that is definitely worth adding to your watch-list.
The Prince is distributed by Peccadillo Pictures
Comments