The rise and fall Truman Capote
A new documentary takes us behind-the-scenes of one of America's literary giants.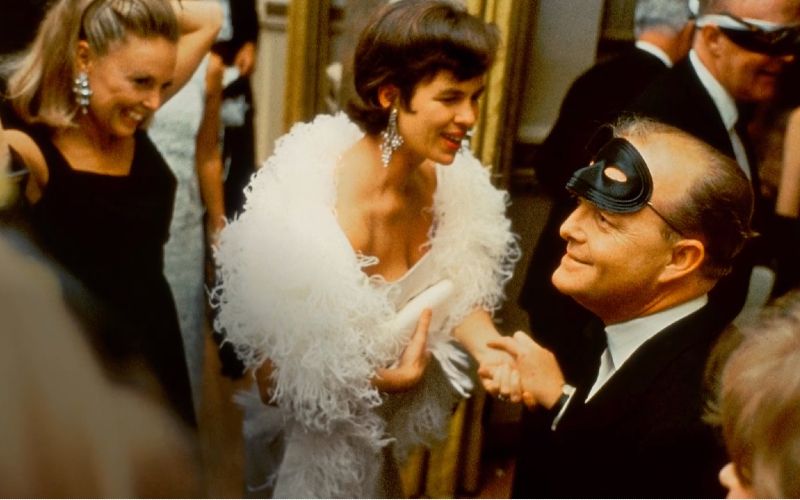 Truman Capote was a novelist, short story writer, screenwriter, playwright, and actor. Several of his short stories, novels, and plays have been praised as literary classics, including the novella Breakfast at Tiffany's (1958) and the true crime novel In Cold Blood (1966). His works have been adapted into more than 20 films and television dramas.
But there is a darker side to the story of Truman Capote.
Answered Prayers was meant to be Capote's greatest masterpiece – an epic portrait of NYC's glittering jet-set society. Instead, it sparked his downfall.
Directed by Ebs Burnough, The Capote Tapes is a new documentary that explores audio archive and interviews with Capote's friends and enemies, providing intimate insights into his turbulent career and remarkable life.
Even if you're not familiar with Truman Capote's writing, this is a fascinating insight into remarkable man.
As well as on-camera interviews with a number of key players, Ebs Burnough also has access to the taped interviews that journalist George Plimpton recorded while researching a biography of Capote.
One of the key figures in the story is Kate Harrington – she was the daughter of one of Capote's lovers, and Capote effectively adopted her as a daughter.
What's fascinating is the glimpse into Manhattan society that Capote's story gives us. Capote came from humble beginnings, but he befriended wealthy women who – for a time – welcomed him into their lives.
The Capote Tapes will be available at altitude.film and on all digital platforms across the UK and Ireland from 29 January
Who was Truman Capote?
Early life
Born in New Orleans in 1924, Capote was initially raised by the relatives of his mother.
Capote developed a passion for reading and writing from a young age.
In 1932, Capote and mother moved to New York City.
In 1942, Capote began working as a copyboy in the art department at The New Yorker.
Writing career
Between 1943 and 1946, Capote wrote a continual flow of short fiction. His work from this period included Miriam, My Side of the Matter, and Shut a Final Door.
His stories were published in both literary quarterlies and well-known popular magazines, including The Atlantic Monthly, Harper's Bazaar, Harper's Magazine, Mademoiselle, The New Yorker, Prairie Schooner, and Story.
The critical success of his short story, Miriam, resulted in a contract with Random House to write a novel. Other Voices, Other Rooms was published in 1948. This was followed by A Tree of Night and Other Stories, which was published in 1949.
From there, the work continued to flow. Continuing to publish novels, as well as travel writing, theatre, and film.
Breakfast at Tiffany's
One of Capote's best-known and most enduring stories is Breakfast at Tiffany's. This was published in 1958. The story featured the character of Holly Golightly.
Personal life
Capote publicly acknowledge that he was a gay man.
Significant relationships included Newton Arvin, John O'Shea, and Jack Dunphy.
Addicted to drugs and alcohol, Capote died in Los Angeles in 1984. He was 59. The cause of death was liver disease.
Gore Vidal – a long-standing rival of Capote – responded to news of Capote's death by calling it "a wise career move".