The secrets of the man documenting Glasgow's queer nightlife
Meet photographer Simon Crawford.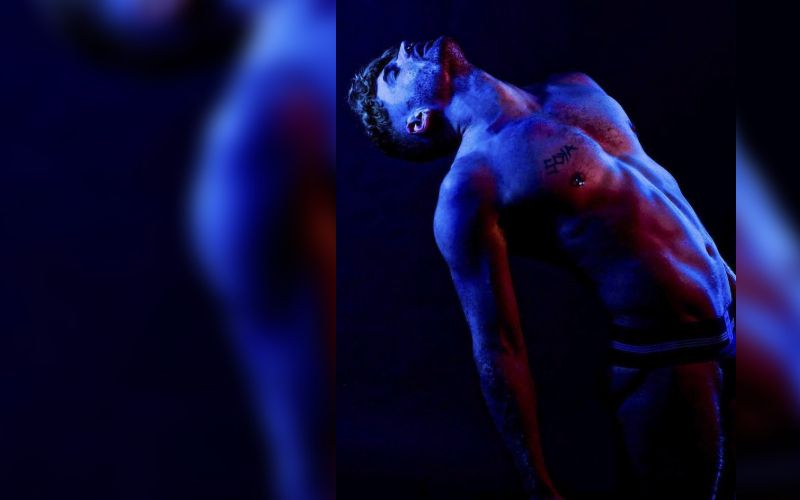 We caught up with photographer Simon Crawford for a bit of career advice and to talk about life as a nightlife photographer in Glasgow.
When did you discover and start to explore your passion for photography?
It was entirely by accident. Up until the age of 16, I was an avid illustrator — drawing and sketching almost every day, and chasing every academic achievement in art classes. I pursued an A-Level qualification, and a Foundation Level Degree in Art and Design, before applying to go across to England for a BaHons in Visual Communication — Graphic Design.
Unfortunately, I didn't get into my chosen university, and my back-up choices were unsuitable at the time, and I would have to wait another year to apply.
It was around this time that I'd found LiveJournal and Flickr, and the plethora of photographic talent on there inspired me to pick up a camera. I spent less and less time sketching and really enjoyed this new addiction to taking photos.
I decided to go back and do another A-Level during that year. I was able to squeeze a two-year course into one year, and used this time to learn a ton of techniques in film photography and basic digital editing.
I've never gone a day without a camera in my hand in the thirteen years since then.
How would you describe your style of photography?
I guess I'd describe my nightlife and scene photography as very laid back. I've grown to enjoy more of a documentary or candid style in my photography. I currently work three nights a week on the LGBTQ scene in Glasgow, as resident photographer at AXM. This regular work, as well as almost a decade on the scene back in Belfast catching flashes of peoples' nights out and celebrations in bars and clubs, has created a much freer, more relaxed style to my images.
This has also influenced my studio work. I used to think that I had to find the perfect pose and create a 'look'. I've since learned that by focusing more on the model, and creating an emotional connection within the image, I can create a portrait regardless of all that.
Do you have to invest a lot in high-tech equipment in order to be a photographer?
The short answer is no.
I currently shoot on a Nikon d610 and have a basic studio set up — two continuous lights, a ring light, and a studio flash. As well as a few different coloured backdrops and gels for the lighting. That equipment all totals to less than £1000. I use a lot of this equipment because it's what I learned to shoot with. I built up this collection of tech over several years though, so it wasn't all one big lump sum.
I can shoot using all of this equipment, or using just my camera out in daylight on in clubs, with or without flash, or just using my smartphone for candid or unexpected shoots. My smartphone is a Huawei — an excellent brand for anyone who wants to shoot on-the-go.
My point is that as long as the images work and the final result meets the brief, then what it's been created with doesn't really matter.
Not so long ago I was told that digital photography would never match up to the quality of film — this has quickly given way to the smartphone versus digital SLR debate.
I don't think you'd need a full studio setup, or even a DSLR to start out as a photographer — but don't expect to be booked to shoot a wedding on an iPhone.
What are some of the barriers to becoming a professional photographer?
Unfortunately, it's mainly getting paid.
I can take photographs to my heart's content and I'll always have like-minded creatives to collaborate with but, up until recently, finding paid work outside of a nightlife setting was always a problem — "But it's only taking a few photos…" "I've got other people who'll do it for free…" "You're too expensive…"
All excuses I've heard countless times over the last 10 years. A lot of people still see photography, art in general, as a hobby — something amateur or not worth their money.
I've finally managed to strike a nice balance between taking paid jobs to cover living expenses, and finding 'fun' work to cover my artistic expression.
Is Glasgow a good place to be a photographer?
Fantastic. The art scenes here are thriving and full of exceptional people. I've been so lucky, after only a few years in the city, to have found connections and friends in a large group of talented, creative individuals — drag queens, illustrators, photographers, painters, and performers involved in everything from theatre to burlesque to YouTube.
There's no end of events to cover, portraits to take, and collaborators to create with. It's a photographer's dream.
As well as that, I've become the Photographic Editor for Sickening Glasgow — an LGBTQ blog I work on with the editor Gordon Penman. Working to document as much of Glasgow's queer scene as we can.
If someone was interested in being a photographer, what advice or guidance would you give them?
There are two pieces of advice that I've been given that I've found valuable.
Firstly, get things done. Want to take a portrait? Do it, even if it's just a selfie or a casual snap of a friend. Want to cover an event? Just go there, or message and ask them if they need a photographer. I got my start by messaging club nights and asking if they'd like me to cover the event for free. It gave me a great excuse to practise my work and improve my skills. I got experience and they got some free publicity images.
Secondly, don't focus on perfection. This would be mainly for my own personal work — I wasted a lot of time worrying about getting the perfect shot and making myself late with deadlines. Showing something great is always better than not showing something 'perfect'.
Follow Simon Crawford on Twitter
Seb Evans. Photo by Simon Crawford (image supplied)
MDMJ. Photo by Simon Crawford (image supplied)