The stunning queer protest photography of Ron Amato
Resistance art for an uncertain world.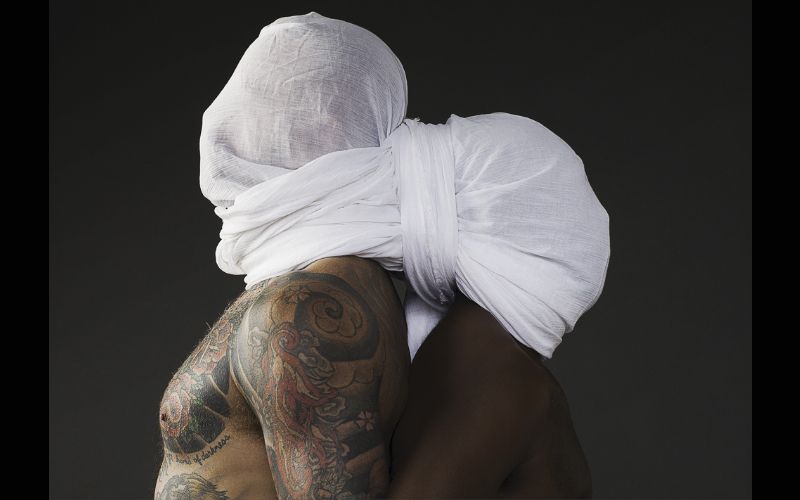 We're obsessed with the protest photography of Ron Amato.
We caught up with Amato for a behind-the-scenes look at his work.
Why was it important to you to use your art as political protest?
I am first an artist before anything. My art is how I communicate, how I express joy, sadness, grief, and of course how I protest. Art has a long tradition of protest against government and oppression. It can enlighten people in ways other venues can't.
Can resistance art also have an erotic element?
I hope so, since these photos have a strong erotic component!
It was important to me to portray us as loving, sexual beings. I think that is at the core of our humanity, therefore universally understood. Those who are working against us want to strip us of that aspect of life.
Who are some of your art heroes or inspirations?
So many. My photo influences are people like Richard Avedon, Helmut Newton, Francesco Scavullo, Mary Ellen Mark, and of course Robert Mapplethorpe.
Each June, for the last 10 years, I've spent a week in Florence. My work over that time has been highly influenced by Italian Renaissance sculptors like Michelangelo, Giambologna, and Cellini.
For this series, Rene Magritte's paintings Les Amants I and Les Amants II were very inspirational.
What do you hope that people feel when looking at this series of work?
I hope they see themselves in the work and have empathy. To strip away the ability to love who you choose, and build healthy lives with those partners, is to deny a basic human right.
Many people, straight or gay, are unaware of the steady dismantling of our rights and protections. I hope through this project I can raise some awareness.
See the full series from Ron Amato
Gay In Trumpland © Ron Amato 2018 (image supplied)
Gay In Trumpland © Ron Amato 2018 (image supplied)