The timeless appeal of Jean Franko
The timeless appeal of Jean Franko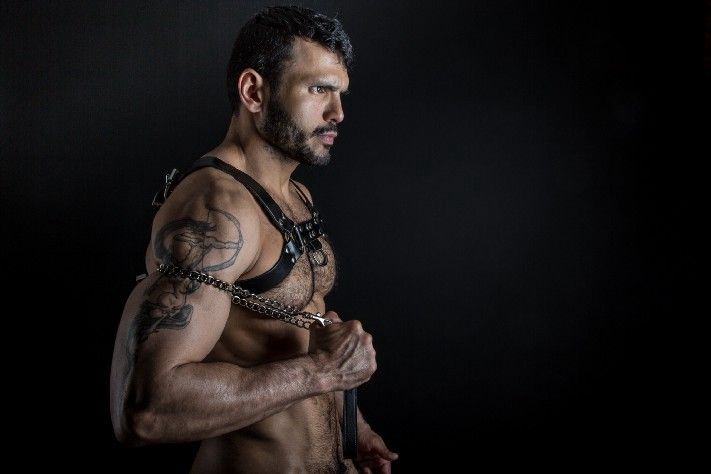 I caught up with Jean Franko to talk porn, fantasies, and underwear.
What led you to start exploring a career in porn?
I was very young. I was a professional fashion model in both Milan and Madrid. The porn industry was a fetish for me, so I did it for fun the first time but once I had stepped into this world there was no turning back. My personality attracted directors immediately, and they offered me an exclusive model contract.
Would you describe yourself as an exhibitionist?
'La Star' — for the sake of the work — is an exhibitionist. Of course, my social media is very exhibitionist because I stepped into the world of porn.
I like to be admired, it's true. I like fame, but otherwise I'm rather a simple, easy-going person.
So, there are two people inside me — Jean Franko the sex star, and myself.
Who are some of your porn heroes or inspirations?
When I started, I had great excitement for the work of Jeff Stryker, Jason Adonis, and Matthew Rush.
What is your ultimate porn fantasy?
Something that really turns me on, but that I'm not yet ready to do on film is a gang-fuck with some gorgeous bottom. Me and twenty or more guys, fucking someone that's really gorgeous.
Can we talk underwear?
I don't wear underwear. When it comes to other guys, I like to see them in a jockstrap with their appetising butt available. I also like sexy lycra swim-briefs.
What are some of your goals and aspirations for the months ahead?
I'm totally involved in my fan pages on OnlyFans and JustForFans. When I'm not busy creating content for my fans, I have my headphones on, searching for sounds to for my next set as DJ Jean Franko.