The urban beats of F.D. Bordeaux - he's creating a world where queer black men run free
"It's not really music for myself, but music for all of us."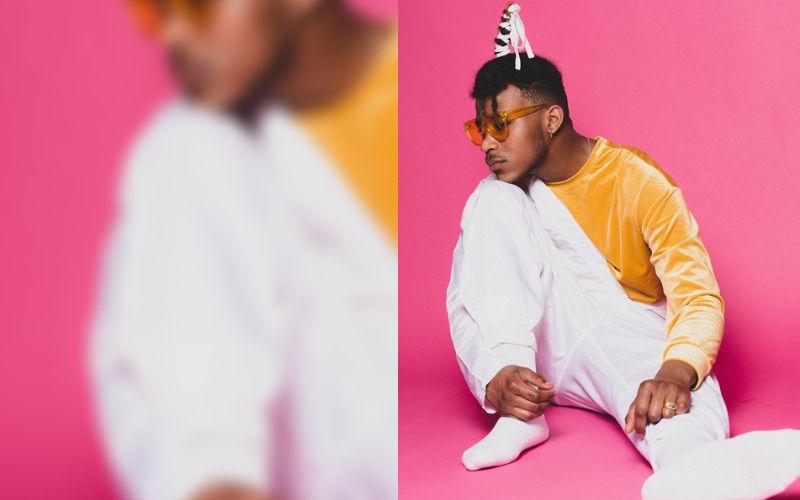 We caught up with F.D. Bordeaux to talk about life and music.
You've written that you've been surrounded by music all your life, but that it's only relatively recently that you started creating music for yourself. What pushed you to start focusing on creating music for yourself?
I was in a relationship with an artist  –  I was writing all his music, creating all his beats, and putting together a rather elaborate marketing plan that involved him being an openly gay artist in the R&B world. Long story short, I got screwed over, and my marketing plan was met with fear, doubt, and an unwillingness to suffer whatever negative attention may come from making 'explicitly gay' music for the future of gay inclusion.
It was then that I decided  –  I'm willing to dedicate my life to the fight for acceptance of homosexuality in the urban setting. So, it's not really music for myself, but music for all of us.
You describe your music as Glitch hop – what does mean?
Glitch hop is something that I've described my music to be without the knowledge of there already being a 'glitch hop' in the music world.
Also, I have so much music I'm sitting on that doesn't sound like Seacars, Decided, or Wired. My sound for the moment seems to be going in the direction of Sage  –  but very urban.
Who are the musicians that are currently inspiring you?
I got a lot of drama for mentioning this person in an interview before, and I'd like to say that I don't give a fuck. Azealia Banks may have said whatever in the past, but what I'm concerned about is her music. It has always inspired me.
There's also a strange artist I don't know too much about named Jordan Bratton that I've recently been listening to constantly.
What's your creative process when creating music?
My creative processes is never the same. A god speaks to me at some point and I write it down.
Let's take a look back at the tracks you've released recently. How did the track Amphibious come about?
Amphibious was about a guy I thought I was in love with. His religion caused him to hate himself for being gay. It was hard to watch. I tried to help him – and I did, eventually. But it was too late for us.
You then released three tracks simultaneously  –  Seacars, Decided, and Wired. What brought these three tracks together?
These tracks were created together at a time where my music was to inspire happiness for those without. My mind and heart have changed greatly since then. All the music I'm sitting on now is to identify internal turmoil and to free the mind of weighted images of what we should be.
You've recently released Sage  –  what was the inspiration for this track?
Sage is an explanation for what is to come. After releasing Amphibious, I got some disturbing responses. The world is more fucked up then I'd imagined. I wrote Sage as a form of diplomacy, to express to them that we are the same.
What sort of response are you getting to your music?
I've had very polarised response  –  some are proud, some are scared. I opened a show recently where my set was cut in half the day before, because my music was "too explicit". He meant gay.
What next for F.D. Bordeaux?
Moreno is the latest single, and an album is on the way.