The vanity of naked men
The art of erotic photography.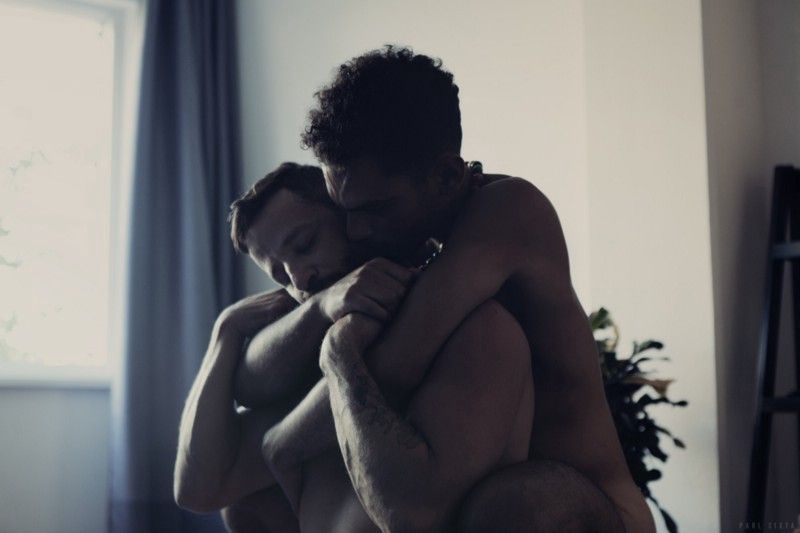 I caught up with photographer Paul Sixta to talk about the challenge of photographing naked men.
When did you start to explore your passion for photography?
I started photographing and doing some videos when I was 12. I just loved fooling around with cameras. Photos were analogue and needed to be printed, which was kind of expensive at the time for a kid, so I didn't do as much as I would have liked.
You've created a stunning series of work — photographing naked men. How have you sourced the subjects for this series?
I find most men online — Instagram, Grindr — it's easier to approach people online so they can have a look at the work, see if it's something they might be interested in, and feel more comfortable saying no if they're not sure.
Is this an ongoing series?
I'll probably always be taking portraits of people. It's probably a never-ending project. I'm always looking to meet and photograph new people.
What does this series of photographs tell us about men and their relationship with their bodies?
Women's bodies are judged so much more harshly then men's bodies, but men have their issues as well. Almost every man thinks their penis is too small, or they wish that they had an Instagram six-pack. It takes a moment when we start shooting to accept whatever you've got and try to let it be.
Even though I don't Photoshop bodies or faces, my work isn't that confronting. After the shoot, I talk with the person that I've photographed, to see what can be published and what can't. That can sometimes be a struggle between a good photo and vanity. But I try not to push too much. It's important someone feels good about what goes online.
I guess I'm a typical photographer who hates pictures of himself, so I understand that not everything needs to be shared with the rest of the world. Maybe that's actually atypical these days.
What are some of your goals and ambitions for the remainder of 2018?
I'm trying to set up a gallery show, and I'm looking into book publishing options.
Dive into the world of Paul Sixta
Follow Paul Sixta on Instagram