The Vietnamese restaurants of Kingsland Road, London
Where to get your noodle fix.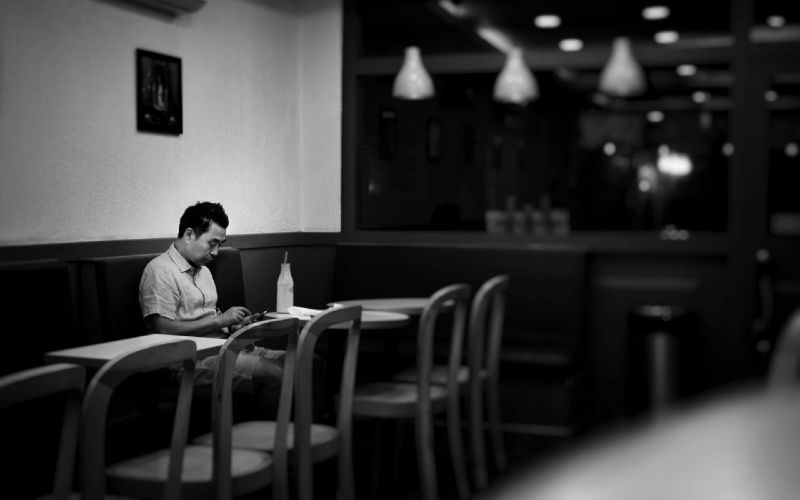 Vietnamese food would have to be right up there in at least our top five of favourite things to eat.
In London's inner-east, the city-end of Kingsland Road forms the border between the neighbourhoods of Hoxton and Bethnal Green.
It's along this small stretch of one inner-city block that you'll find London's biggest concentration of Vietnamese restaurants.
Popular with the after-work crowd on their way home, as well as locals who live nearby, these are busy restaurants serving up fairly traditional but crowd-pleasing Vietnamese dishes .
It was a bit of an unknown as to whether all the restaurants would reopen after lock-down in London, so we've walked the pavements to see what our Vietnamese options are in this new-normal.
Nom Nom Nom
This is at the far-end of the strip, away from the city. We're not sure if this is a new venture or just a rebrand of the space that was already there. It used to be called Loong Kee. We haven't eaten there since the re-brand, but it advertises itself as specialising in small plates and vegan options.
Bun Bun Bun
This is has been the locals' favourite for a while now, and post lock-down it's still very popular. You might have to queue to get a table but it's worth it. Unsurprisingly, their Bun is their speciality – it's good, but so is everything else on their menu.
Song Que
Situated prominently on the corner of Cremer Street and Kingsland Road, Song Que is one of the best-known Vietnamese restaurants in the area – it's always a solid option.
While the service at Song Que is fairly reliably abrupt and disinterested, the food here is good. We're a sucker for their spicy squid.
Sen Viet
This seems to be a new arrival on the street – looking at their website they also seem to have an outlet in Kings Cross. The point of difference for Sen Viet is that they're a totally vegetarian restaurant. We haven't eaten there yet, but happy to give it a try.
Mien Tay
Mien Tay is still going strong. It's generally fairly popular, but it's never our first choice – there's better options on this street.
Hanoi Cafe
We really like Hanoi Cafe. It's always fairly low-key, but the food is good. Their specialities are the curries and spices that characterise the cooking style of the southern region of Vietnam, but their menu also includes some of the most popular dishes from northern Vietnam – such as the salt and pepper squid, which is always a crowd-pleaser.
Tay Do
In a street where there are a lot of Vietnamese restaurants to choose from, Tay Do has two of them  -  Tay Do Cafe and Tay Do Restaurant, almost opposite each other. Out of the two, our preference is probably for Tay Do Cafe  -  which has always been one of the most popular restaurants on Kingsland Road. Tay Do Cafe used to hold the title for the rudest – or least friendly – service on Kingsland Road, however that title is now probably held by Song Que.
Viet Hoa
Viet Hoa is a solid operation. A modern fit-out, good lighting, friendly and professional service, and – perhaps, above all – really good food.
Viet Grill
Viet Grill is always popular, and probably a bit more of a going-out or date-night restaurant than the other options on Kingsland Road.