The Year I Lost My Mind - a powerful story of desire and obsession
A dark and brooding film from Tor Iben.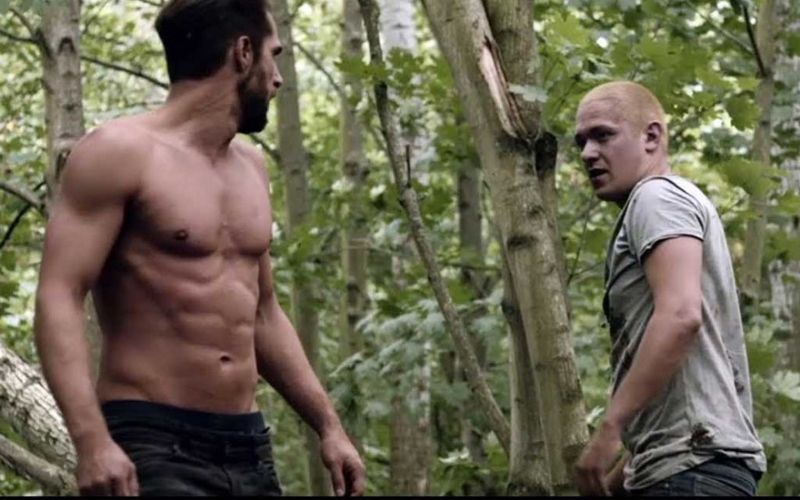 The Year I Lost My Mind is a film from Tor Iben.
The film tells the story of Tom — a troubled, lonely young man, who makes his living through burglary. One of the homes that he burgles belongs to Lars, a young history lecturer. Tom becomes obsessed with Lars, secretly observing him each day. As Tom's obsession deepens, things quickly spiral out of control.
We caught up with filmmaker Tor Iben for a behind-the-scenes look at the film.
What was the inspiration for this story?
Thriller has always have been a cinematic form that I've been interested in, and I had a feeling that the thriller genre was the right form for the story I wanted to tell with The Year I Lost My Mind.
In horror movies, the main characters often go to a place where the forest is dark, or a black basement where no light shines in, and I also wanted to bring elements of that into this film. With my characters in The Year I Lost My Mind, I went to all the dark places in our gay history and lives. When we go there, doors open to even more horrible places.
The Year I Lost My Mind takes you cruising through our gay underworld, our unconsciousness. Our past experience of violence, repression, persecution, and discrimination still have an effect on us. Four decades of civil rights movements, self-empowerment, and positive affirmations can't wipe away this past. LGBTQ people have plenty of material than can form the basis of thriller and crime stories.
What was the production process for the film?
It was quite quick in the end. However, The Year I Lost My Mind is a film that I've tried to make several times – either as a short film or as a sub-plot in other movies.
It's a theme that I always come back to. I think that there's a strong self-destructive drive in gay men, and I'm sure also in other LGBTQ people. As a filmmaker, there's some kind of a moral self-duty to talk about or to make films about what you find important as a witness of your time. It's not an event or a process, it's this feeling of self-destruction that I've encountered again and again in LGBTQ people – it's expressed in forms such as suicide, self-harm, alcohol, and drugs.
So, I've been carrying this theme with me for a long time, even though the writing and realisation of this film only took me less than a year.
What was the casting process?
It took me a while to find Alexander Tsypilev for the role of Tom. I wanted a lead actor who deviates from the beauty ideals of the gay community –  less muscles and a bit chubby.
That is, unfortunately, enough to create some awkward experiences in the LGBTQ 'community' –  the film is also about body-shaming and how people get excluded. Tom internalises the rejection he experience, using the same words to inflict that rejection onto someone else – he is the victim and the perpetrator, like we all are.
For the professor, I was looking for a perfect man. His 'gay socialisation' has succeeded, he's an eloquent, educated, good-looking guy, and a figure of longing for Tom who couldn't succeed in the same way. Lars is someone who fulfils all the positive aspirations of gay men, he's someone who tells us – Yes, it is possible to become this dream-come-true version of ourselves.
I knew Julien Lickert from a casting that I'd done some years before. I still had his contact, and I phoned him and he was inspired by the script and the character of Lars.
Masks and identity play a key role in the interactions between these characters. What drew you to explore the power of masks?
Wearing masks is a metaphor for not being able to be yourself, and not wanting to be yourself. For gay men, it was often a game, a creative process, a subversive joke, and some kind of trolling of society.
It's a brooding, physical film without much dialogue. What draws you to this style of storytelling?
I'm a big fan of thriller genre films, but I always have the feeling that people talk much to much in thrillers.
Having the characters generally not talking was a cinematic means to show the loneliness of Tom and of gay men in general. Tom's anonymity makes a lot possible for him. Not to speak is the secret, the hide-out he lives in.
What do you hope that people feel when watching The Year I Lost My Mind?
To enjoy the film you must be in the mood to look into some abyss. The Year I Lost My Mind is about awkward, thrilling, and toxic feelings – a ghost-train ride through what history has left in us. A horror show.