Their Story Your Choice: Kwame and Nabil
An interactive series that aims to educate and entertain.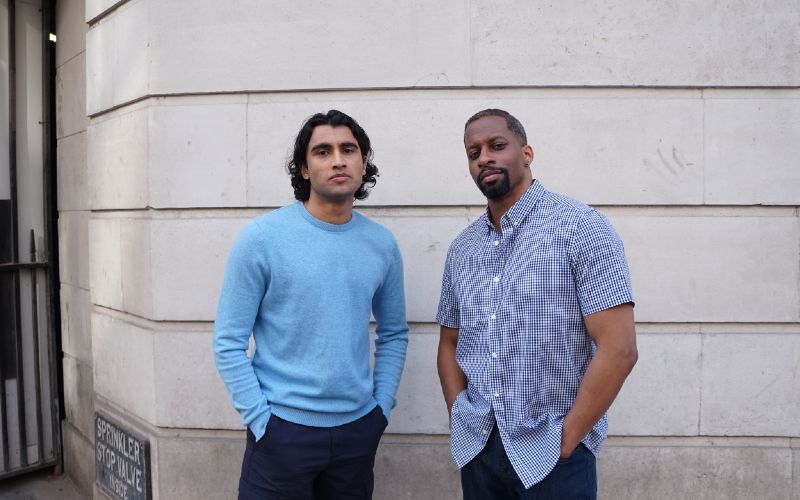 Their Story Your Choice: Kwame and Nabil is a series of short interactive films that has been developed by Terrence Higgins Trust and Brown Boy Productions.
The series aims to address HIV stigma and encourage HIV testing among men who have sex men from Black and Asian communities.
I caught up with Leon Lopez from Brown Boy Productions for a behind-the-scenes look at the project.
What was the creative process you followed – why was this the direction you went with to tackle the topics of stigma and testing?
It was important that we got the process right. We held several sessions that were attended by people of different ages who were HIV+ and wanted to share their stories.
All the sessions were confidential but we used the stories to help create the scripts by merging people's experiences to cover as many issues that we could, whilst keeping true to the volunteers' lived experience.
We felt it was important to make it interactive as this would be a good way to engage an audience but also help people see the many different ways a scenario can be played out – for the good and the bad.
When you're creating a production such as this, how difficult is it to balance the health messages with making it entertaining to watch?
Terrence Higgins Trust are hands-on when it comes to making sure the health messages were accurate and up to date.
This did make it difficult in places, trying to make sure that we were able to keep it engaging and not seem like a medical health advert. But we managed to get the balance right and feedback has been positive in that regard.
Viewers always state that they were entertained but also learnt a lot from it.
You're launching the series with an event at the Courthouse Hotel – what happens after that? How will this series reach your target audience?
To be honest, this will be in the hands of Terrence Higgins Trust. But we have created a documentary to accompany the series – the actors and creators talk about how the series was made and also disclose their own personal experiences and opinions on the subject.
We've also created social media videos to promote the series.
Terrence Higgins Trust will use their platform to share the message and then hopefully people who enjoy the films will share them with friends and family.
What do you hope that people feel when watching the Kwame and Nabil series?
I don't like to predict what people will feel about any film project I work on. There is something in this series for everyone – gay, straight, bisexual.
The series works as a standalone soap opera – if you put all the sexual health issues aside, it's just as entertaining as Coronation Street or Hollyoaks, if not a little more hard-hitting.
Even if you think the subject doesn't apply to you, I can guarantee that there will be someone close to you who could benefit from you having knowledge of the issues featured in the series.
There are also there other episodes that accompany Kwame and Nabil, so there is plenty to keep you entertained – with many familiar faces from TV shows such as Casualty, Emmerdale, and Hollyoaks, so keep an eye out!
Their Story Your Choice: Kwame and Nabil will be launched in London on 19 November