There's nothing Basic about these guys - or their underwear
We go behind-the-scenes with the underwear specialists who are turning up the sexy.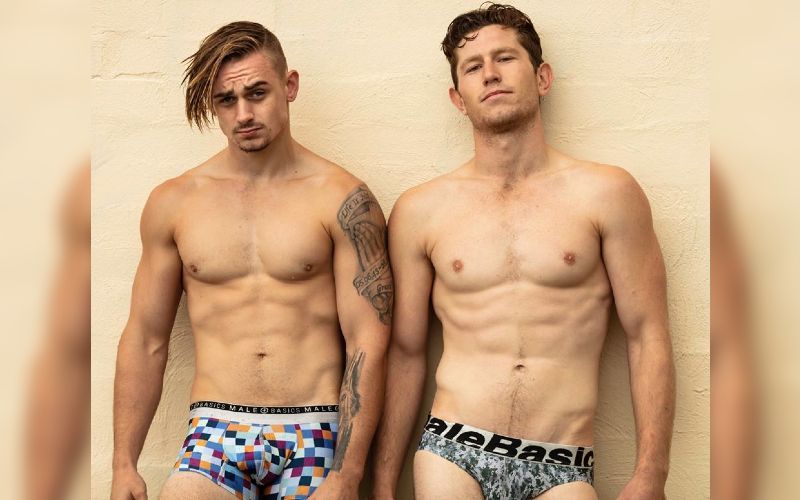 Founded in 2003, Malebasics is an underwear brand that specialises in sportswear, thongs, briefs, and swimwear – all the intimate apparel essentials that a guy needs.
We caught up with Melissa Suarez from Malebasics to talk all things underwear.
There's a huge range of underwear on the MaleBasics site. Is it the sexy erotic wear that most of your customers are looking for?
We are the question you've probably never asked yourself. It's one of those topics that, until now, has never really needed addressing. But MOB Eroticwear – an actual lingerie brand for men – is here to change the discourse on gender-specific intimates.
Although it's still far from becoming a mainstream style, more and more men are trying out this lightweight, breathable, sheer, and super-sexy fabric.
Who is your target customer?
Our undergarments are perfect for those men wanting to spice up their underwear, or those who have an underwear fetish.
MOB underwear is designed for bold people who are confident – guys who want to provoke a reaction, or sex things up to another level.
Is underwear an easy way for men to toy with gender and explore different aspects of their masculinity?
MOB Eroticwear from Malebasics takes the feminine material and cuts it into styles that are all about showing off the male form. From thongs, shorts or jockstraps and body suits, each MOB piece features a frontal lace pouch designed with a contouring seam to give your package more definition.
MOB takes design and teasing to new level in an array of cuts, colours, and styles. Every delicate style is made to last and will survive wear and tear in the washer and dryer.
We also offers mesh and fishnet underwear options. Our mesh underwear is made out of a lightweight material that allows for breathability. This characteristic has made it a popular fabric choice. If you really feel wild, try fishnet – a fabric with an open mesh resembling a fishing net.
If a guy was interested in sexing up his underwear drawer, but wasn't sure where to start, what would be some good options to start to explore the world of sexy underwear for men?
If you like lace, we'd suggest you start with our thongs. You'll enjoy the delicate luxury but with the comfort of a contour pouch that contains your goods.
The minimal coverage of a thong shows lots of skin and won't show up under clothes.
If a lace thong works for you, you'll be keen to also try out the mesh and fishnet options available.
We've made it easy to order online – whether you're looking for thongs, bodysuits, trunks, or jockstraps. We offer discrete packaging and fast shipping.
Which male celebrities would you like to see in some of the erotic wear styles of MOB?
Zac Efron, Channing Tatum, and Brad Pitt.
What do you hope that guys feel when they're wearing underwear from MOB?
Freedom. You can be whatever you want – we just want you to feel sexy.
The shoot
In this shoot showcasing briefs and boxer briefs from MaleBasic, photographer Richard Lancaster took his camera to Burns Beach near Perth, getting models Jay and Antoni to strip down and give us some underwear inspiration.
Underwear
MaleBasics @malebasics
Photos
Richard Lancaster @richard_rdlancaster1
Models
Jay @jay_raymond99
Antoni @toniciamp_ic
Jay and Antoni are represented by CSA Models @csamodels
Location
Burns Beach, Australia
This is one of the beaches just to the north of Perth in Western Australia.