These boys are ready for breakfast in Tiffany's Velvet from Modus Vivendi
Men in underwear always get our attention.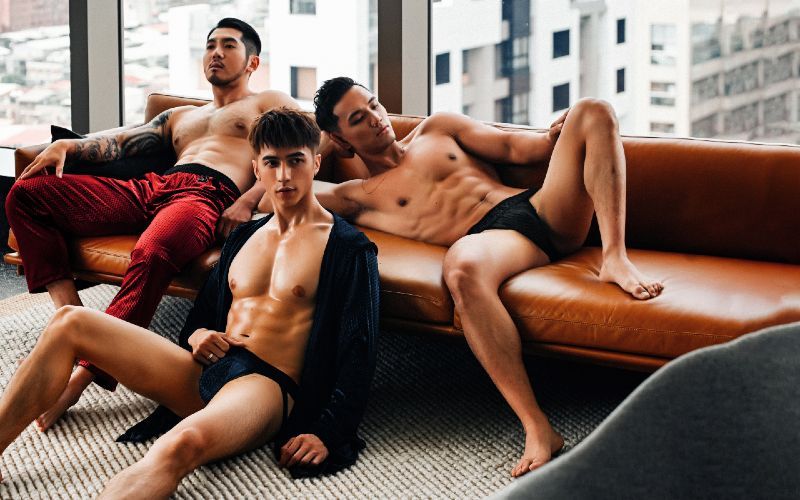 The latest collection from Modus Vivendi is Tiffany's Velvet.
Drawing inspiration from the iconic 1961 film, the luxurious decadence of Tiffany's Velvet underwear embodies the fantasy of beautiful young men as playmates, a world of pleasure and desire, and an exclusive world where nothing is denied.
The Tiffany`s Velvet Line comprises Briefs, Tanga Briefs, Jockstraps, Low-cut Briefs, Shorts, Pants, Shirts, and Robes.
Available in a palette of Wine Red and Electric Blue, the range features sheer and pattern details.
Credits
Underwear: Modus Vivendi
Photographer: Justin Hsieh Mingchen
Models: Liang, Chenghao, and Alvin
Location: Taipei, Taiwan