These Peculiar Days - a film exploring queer sexuality in Mexico
A film by Chucho E. Quintero.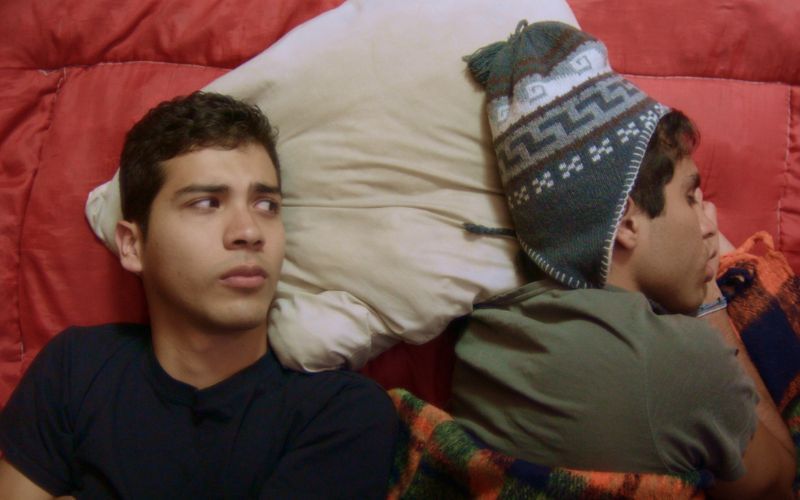 These Peculiar Days – Los días particulares – is written and directed by Chucho E. Quintero.
It's a coming of age story – a group of friends have finished high school and to celebrate they spend the weekend in a cabin in the woods.
These friends already have sexual history that has to be navigated, and new paths charted.
Quintero has created a group of characters that feel very contemporary – sexuality doesn't need labels, but boundaries can still be crossed and hearts broken.
The narrative of this film holds your attention – keeping you wondering where things are going to go, and what decisions these characters are going to make.
These Peculiar Days is Quintero's first feature since Velociraptor (2014) – this production is definitely a step up in terms of what it delivers, but continues the tone and style of Velociraptor, drawing you in, creating intimate moments.
One of the gems of this film is Gerardo Del Razo in the role of Román. He's a compelling actor, creating an authenticity that feels very fresh.
Interview with Chucho E. Quintero
We caught up with Chucho E. Quintero for a behind-the-scenes look at the film.
What was your inspiration for this story?
I've always been inspired by people around me. In this case, these characters come from my friends and their personal experiences through the years. But that's just the starting point and then everything else is fiction and wishful thinking.
What was the production process?
I usually go through a sketching phase, where I write notes on pieces of paper and napkins. Then I sit down and break everything down into scenes before writing an actual script.
In this case, I'd been sketching this since the premiere of my first film in 2011, but writing the actual script only took a couple of months.
We shot for 23 days in the Ajusco forest, and then for a weekend in the city.
The post-production process took almost four years.
What was the casting process?
I'm not a fan of open calls or auditions – I usually write with a specific actor in mind.
In this case, I knew most of the actors from previous projects or from school. Some of them were – and still are – some of my closest friends.
For two of the characters – Roco and Juan Pablo – I held a very short casting call with selected actors that I thought would be great. It was just a matter of confirming that they were right for the part. They didn't read from the script, they just improvised with other actors to see what they could bring to the role.
The film presents a fairly fluid view of sexuality. Why was that a theme that you wanted to explore?
My films are not necessarily a reflection of reality but more of a hopeful portrayal of what I'd like the world to be like.
In this case, sexual fluidity, recreational drugs, freedom, and not having the burden of society's expectations on your shoulders are part of that hope.
I feel like sexual fluidity suggests a future when we don't have to be defined by our desires, when we could just follow our impulses without thinking about how other people will receive it.
What do you hope that people feel when watching These Peculiar Days?
To be honest, I just want people to have fun.
I love creating collective movie experiences for people to watch with friends – films where you can just laugh and cringe and be moved by what happens on screen. If that triggers something in your memory or makes you feel related to the characters, then that's even better.
My films might not change the world, but I hope people have a great time watching them.
These Peculiar Days is distributed by TLA Releasing