Tiberiu Căpudean photographs the reality of gay men and our relationships
His work reveals the naked vulnerability of our lives.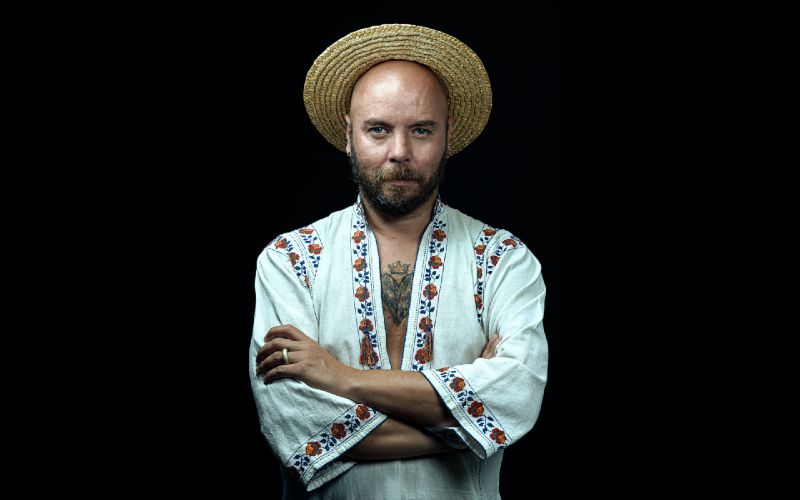 Main image photo credit: Ricardo Castro
We caught up with photographer Tiberiu Căpudean to talk about his series, LOVE.
What work are you showcasing with the LOVE series?
The LOVE series is a synthesis of two of my previous projects – NAKED and FAMILY – enriched with new works.
I've previously presented a selection of both projects at the National Museum of Contemporary Art in Bucharest.
Over the past four years, I've photographed over 400 men. The Madrid exhibition will showcase a gallery of 140 portraits of gay and bisexual men.
All the photos in the exhibition are accompanied by biographical texts, in which the men each share very personal stories – talking about their experiences, good or bad. They share how they experienced homophobia, racism, body-shaming, ageism, stereotyping, and why loving another man feels so natural to them. Or loving more than just one. The images and texts complement each other.
Given the tensions in Romania around the definitions of Family, what sort of response did you get to the exhibition?
The exhibition was very well received and highly appreciated by the LGBTQ community in my home country, especially since the opening coincided with the infamous Referendum that was meant to change the definition of the term 'family' in the Romanian Constitution. Romania's political leaders – with the active support of the Romanian Orthodox Church as well as quite a few other religious groups – wanted to substitute the word 'spouses' with 'one man and one woman' as the only definition of a family.
Both the National Museum of Contemporary Art and the Romanian Parliament are located in the same building in Bucharest – Casa Poporului, the People's Palace. I found it ironic that while on one of the wings of the building people were trying to take away our rights, on the other side we were celebrating love. Luckily for us, the referendum didn't pass. It was a very powerful slap in the face for the church and the politicians that wanted to enshrine intolerance and hate in the Romanian Constitution.
In Madrid, we've celebrated over 15 years of marriage equality. While Spanish society is very open and accepting, homophobia is still present here – projects like this are still necessary.
Your last series, NAKED, showcased real men with nude portraits. Can we expect any nude portraits in the LOVE series?
Yes – male nudes are featured in both the NAKED and FAMILY projects. There's no full-frontal nudity, but there's plenty of vulnerability and emotion.
Most men that I've photographed for the project approached me after I advertised what I was doing on social media, or they've attended one of my exhibitions.
I photograph men of various ages, ethnicities, and body types in my attempt to fight today's beauty norms and stereotypes. The LGBTQ community isn't immune from racism, body-shaming, and ageism. We all still have a few more lessons to learn.
What do you hope that people feel when viewing your work?
I want it to be an emotional journey. I hope people will feel sadness and joy, fear and hope, shame and courage. I hope they'll look closely at my photos and read all the stories so they can see what homophobia and pride feel like, so they can see what love and hate feel like. I hope it will help them understand and accept diversity.
Follow Tiberiu Căpudean on Instagram
NAKED
FAMILY