Top Asian Celebrities For Asian American and Pacific Islander Month
Representation matters.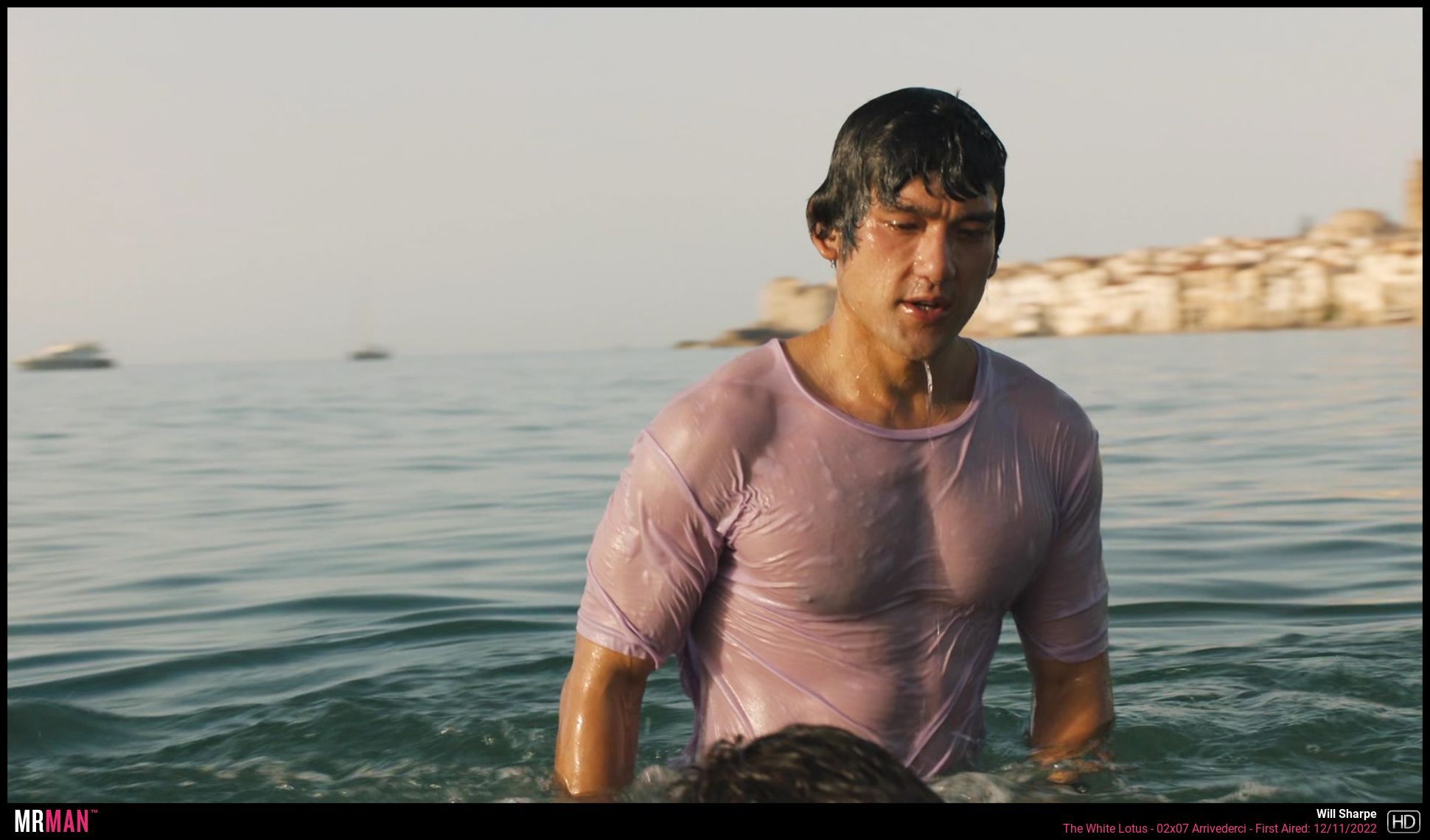 This Asian American and Pacific Islander Heritage Month, we celebrate the Asian American and Pacific Islander actors who we most appreciate for daring to bare all on film. As male nudity in Hollywood becomes less taboo, an increasing number of celebrities are able to showcase all of their talents on screen. Today we're checking out the new class of Asian American and Pacific Islanders taking Hollywood by storm, as well as some pioneering industry veterans who shed their inhibitions, and their clothes, in groundbreaking early films. See the full uncensored videos of these celebrities HERE.
Bowen Yang
Bowen Yang is a hilarious comedian who made headlines in 2019 by becoming the first-ever Chinese-American cast member on Saturday Night Live. Openly gay, Bowen Yang also contributed his talents to the diverse cast of Hulu's 2022 comedy Fire Island. Sure, he's hilarious here, but what would a trip to Fire Island be without some skin? Bowen bares his butt in assless undies while getting ready for a party with his friends in a hotel room.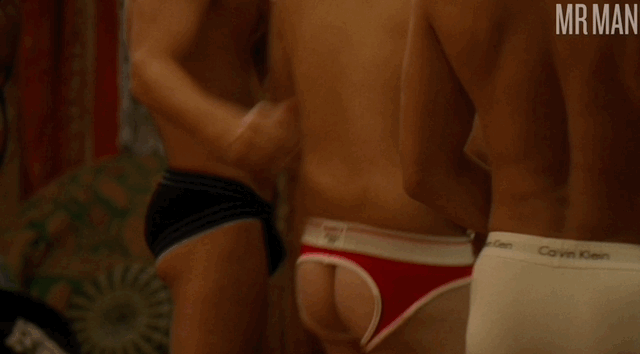 Dwayne Johnson
This wrestler-turned-leading man's dashing looks can be attributed to his unique heritage. Johnson's father, Rocky Johnson, was a Black Nova Scotians with Irish heritage while his mother was Samoan. In 2015, Dwayne closed out season one of his series Ballers with his one and only nude scene to date. The buff actor proves that he doesn't miss glute day at the gym, letting his muscular buns hang out during a sex scene that earned him an award for Best Butt at Mr. Man's 2nd Annual Manatomy Awards.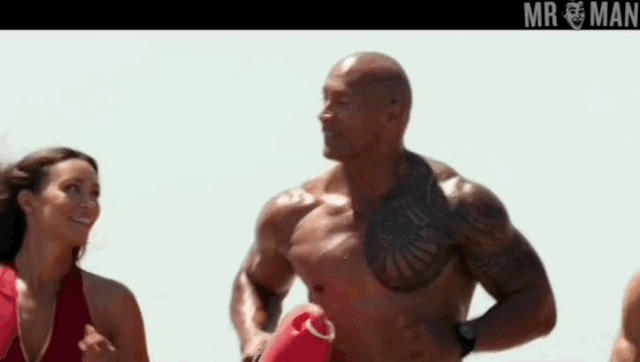 Darren Criss
Many people don't know that this Glee alum has Chinese and Filipino ancestry. Criss' boldest, and barest, performance to date can be found in The Assassination of Gianni Versace: American Crime Story, where he plays the notorious Filipino-American serial killer Andrew Cunanan. In his most revealing scene, Criss shows his smooth, perfect butt while diving into a pool nude. As with Dwayne Johnson, Criss' nude scene earned him a Manatomy Award - for Best Skinny Dip.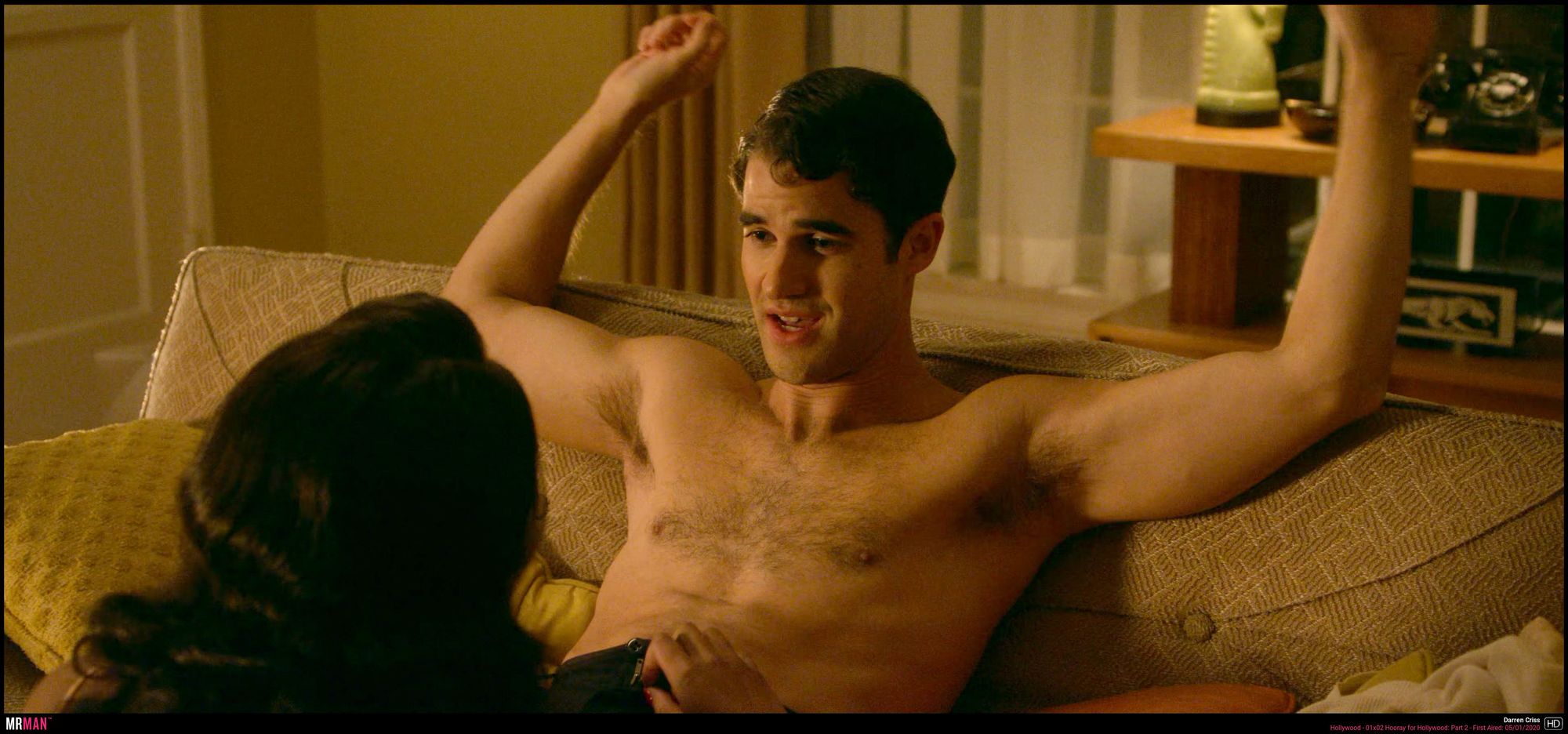 Will Sharpe
Will Sharpe became the "it" celebrity of 2022 thanks to his starring role in the viral season two of The White Lotus. Half Japanese and all sexy, Sharpe wowed fans of the show with his jaw-dropping body. Will's muscular physique is on full display in his shower scene, and while he stays strategically nude in the front (just barely), he gives audiences a full look at his backside.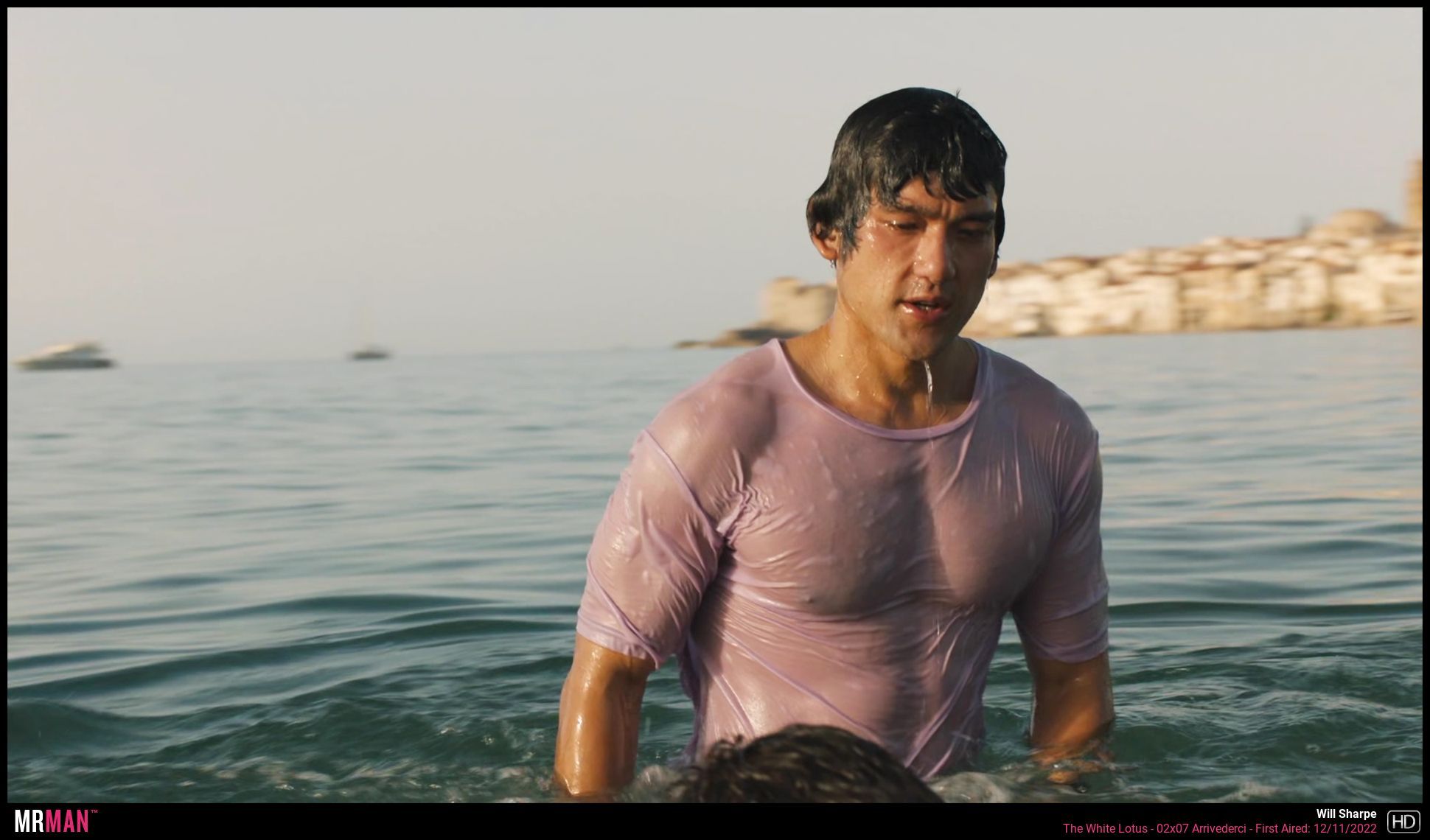 Byron Pang
This Hong Kongese actor sheds a light on the bold storytelling seen in independent gay Hong Kong films. Byron has proven time and time again that he is an actor with nothing to hide, going full frontal in a half dozen nude scenes split between two different nudity-focused movies! We especially love his role in 2010's Amphetamine, where Pang plays a straight swim instructor who falls in love with another man for the first time.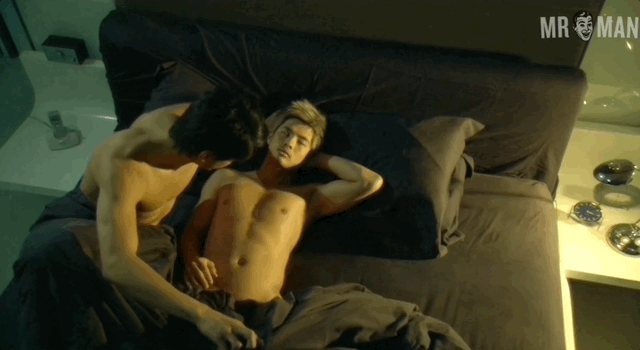 Keanu Reeves
Keanu Reeves, whose paternal grandmother is Chinese Hawaiian, has a career encompassing over a hundred movies and television shows, so it's no surprise that he has some fantastic nude scenes to choose from. Before Keanu was one of the most bankable stars in Hollywood, leading the Matrix and John Wick franchises, he was a daring indie star, with an early career topped by his role opposite River Phoenix in the homoerotic 1991 movie My Own Private Idaho. When asked about the backlash he faced for playing a queer character in the early 90s, Reeves responded "Get a clue, man."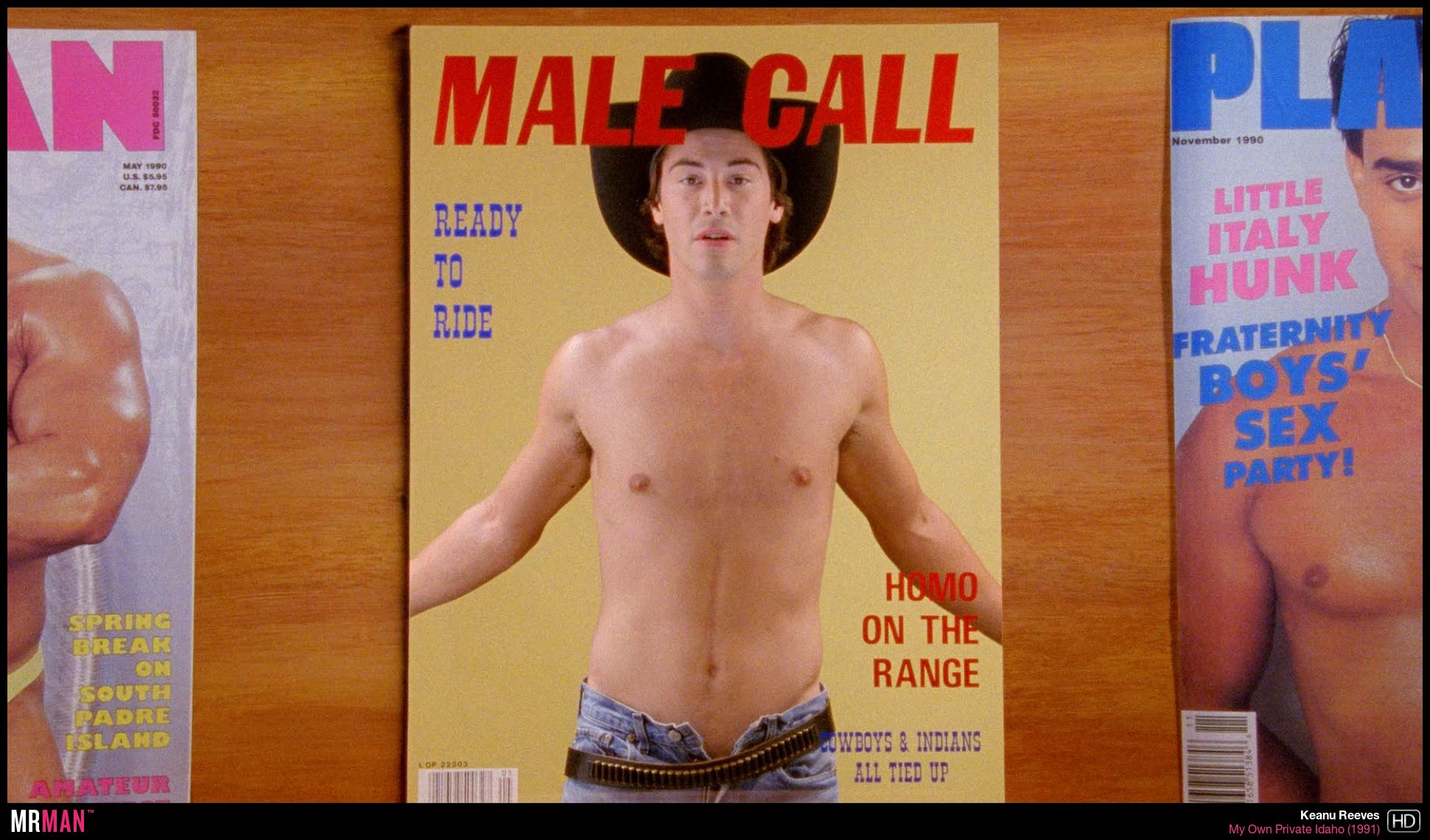 Jackie Chan
Did you really think we would leave the one and only Jackie Chan off our list of the hottest Asian American and Pacific Islanders who have gone nude? The charismatic martial artist charmed the pants right off of himself in multiple roles. Chan, who hails from Hong Kong, has shown his butt in five different movies - most recently in 2001's The Accidental Spy, where he spends the entire duration of a fight scene fighting to keep himself covered. Nice try!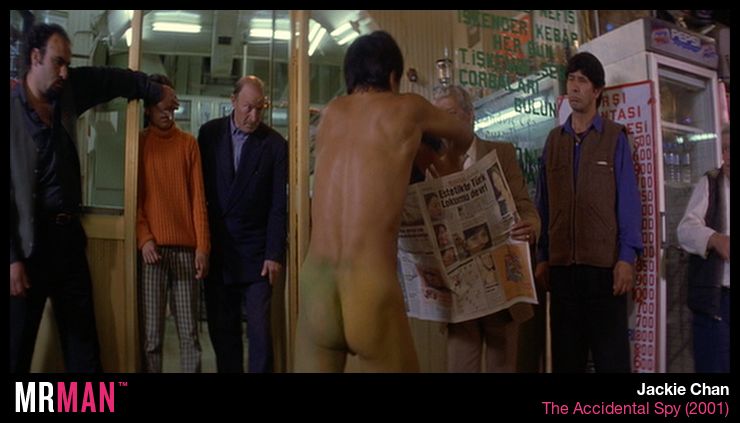 Jason Momoa
Jason Momoa stands at an imposing 6' 4" tall, which might be all the information some of you need on this hunk. His father is Hawaiian, and Momoa frequently pays homage to his heritage on Instagram by wearing his traditional Hawaiian malo. For as little as his malo leaves to the imagination, Momoa exposed even more of himself in his star-making turn as Khal Drogo in Game Of Thrones.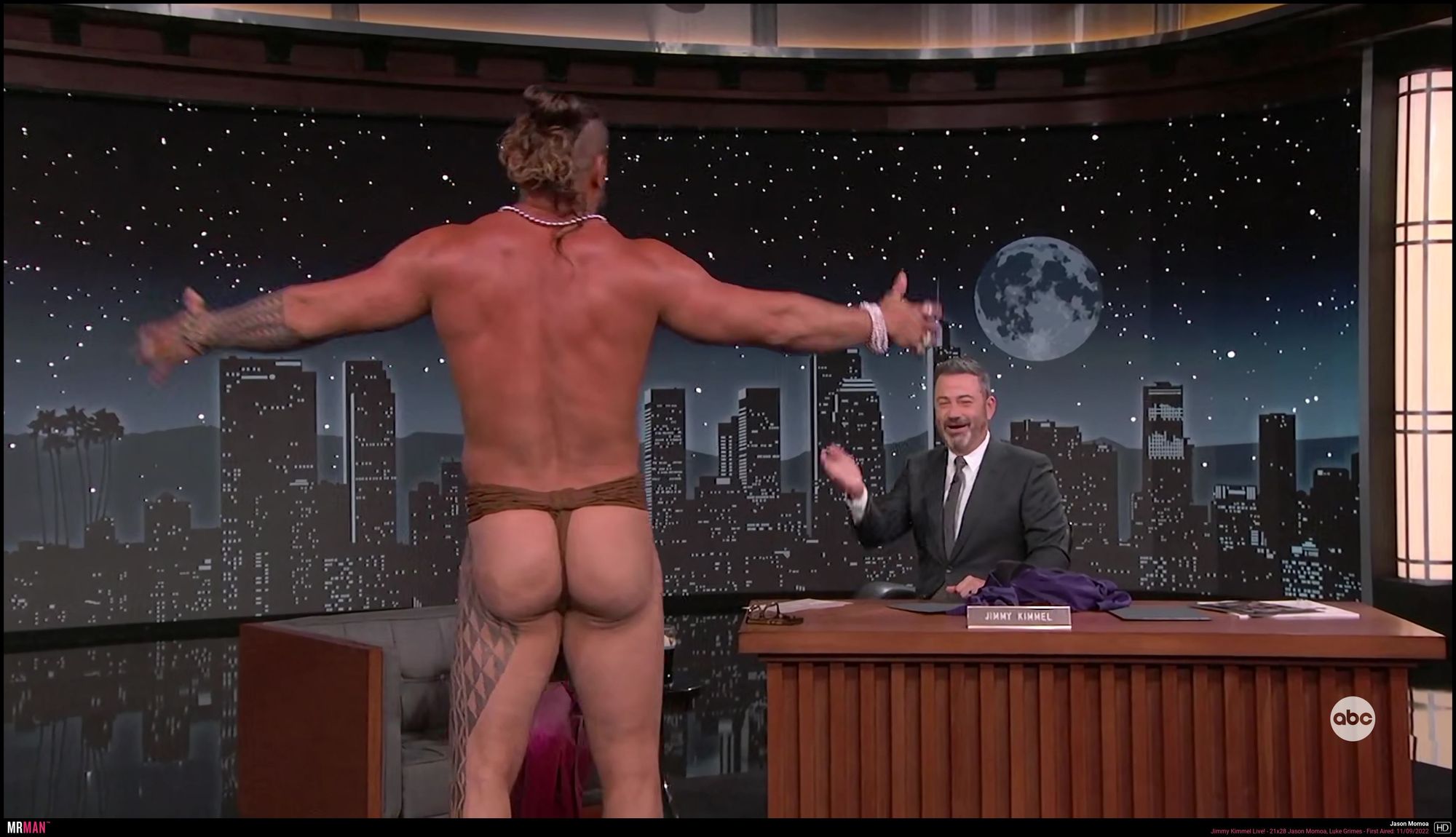 Tatsuya Fuji
We mentioned at the beginning of this article that we would be celebrating pioneering Asian American and Pacific Islanders, and no one made more waves in showbiz than Japanese actor Tatsuya Fuji. He performed unsimulated sex in the seminal 1976 movie In the Realm of the Senses, which remains one of the most explicit mainstream films ever made. With real sex, twelve frontal nude scenes, and a gruesome ending involving Fuji's manhood and a knife, it is not surprising that In the Realm of the Senses was censored in Japan and briefly banned in America upon its release.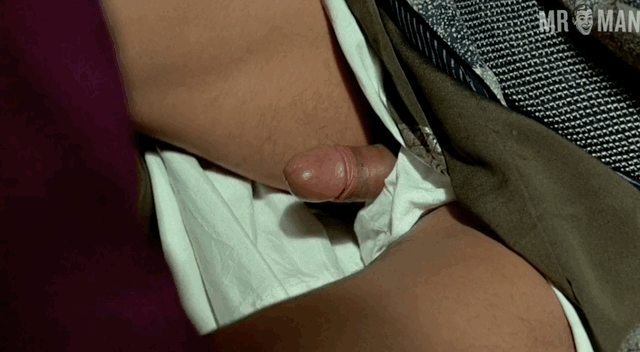 Tony Chiu-Wai Leung
Another Hong Kongese actor to lay bare all of his talents on film, Tony Chiu-Wai Leung is most famous these days for portraying Xu Wenwu in the Marvel movie Shang-Chi and the Legend of the Ten Rings. But he really gave us something to marvel at in his 1997 gay romance Happy Together, as well as his notorious 2007 NC-17-rated movie Lust, Caution. Tony has real sex in this erotic film directed by Ang Lee - two years after Lee's much milder Brokeback Mountain was released.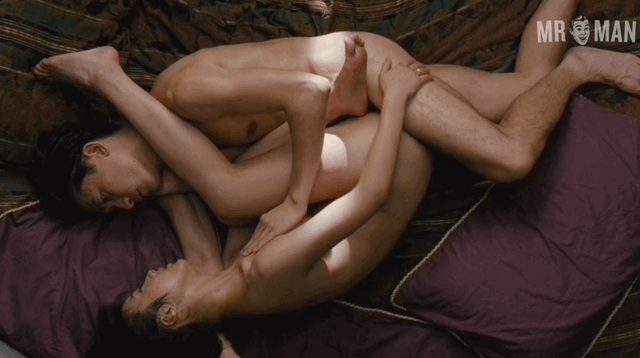 Joel Kim Booster
Just because we have a number of unclothed Asian American and Pacific Islanders to choose from doesn't mean our thirst is quenched. There are two actors in particular who we can't wait to shed a few more layers on screen. The first is openly gay South Korean actor Joel Kim Booster, who became a bona fide heartthrob following his breakout role in Fire Island. Joel's enviable physique sexes up the movie, where he leaves very little to the imagination by showcasing his family jewels in tiny Calvin Klein underwear.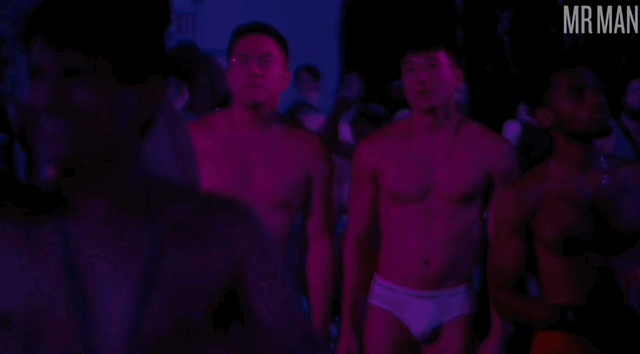 Darren Barnet
Finally, what would a celebration of Asian American and Pacific Islanders month be without Darren Barnet? Adorable face? Check. Effortlessly toned body? Check. Nudity? Well, there's the problem. Barnet - whose unique looks can be attributed to his Japanese, Cherokee, Swedish, and German ancestry - rose to superstardom in 2020 with the hit Netflix teen comedy series Never Have I Ever. Comedian Mindy Kaling, who created Never Have I Never, plays up Darren Barnet's undeniable sex appeal in his five shirtless scenes, but stops short of including nudity. Never Have I Ever… seen Darren Barnet nude. Unfortunately.