Top Ten Nude Scenes Of The Year
The countdown that we've all been waiting for.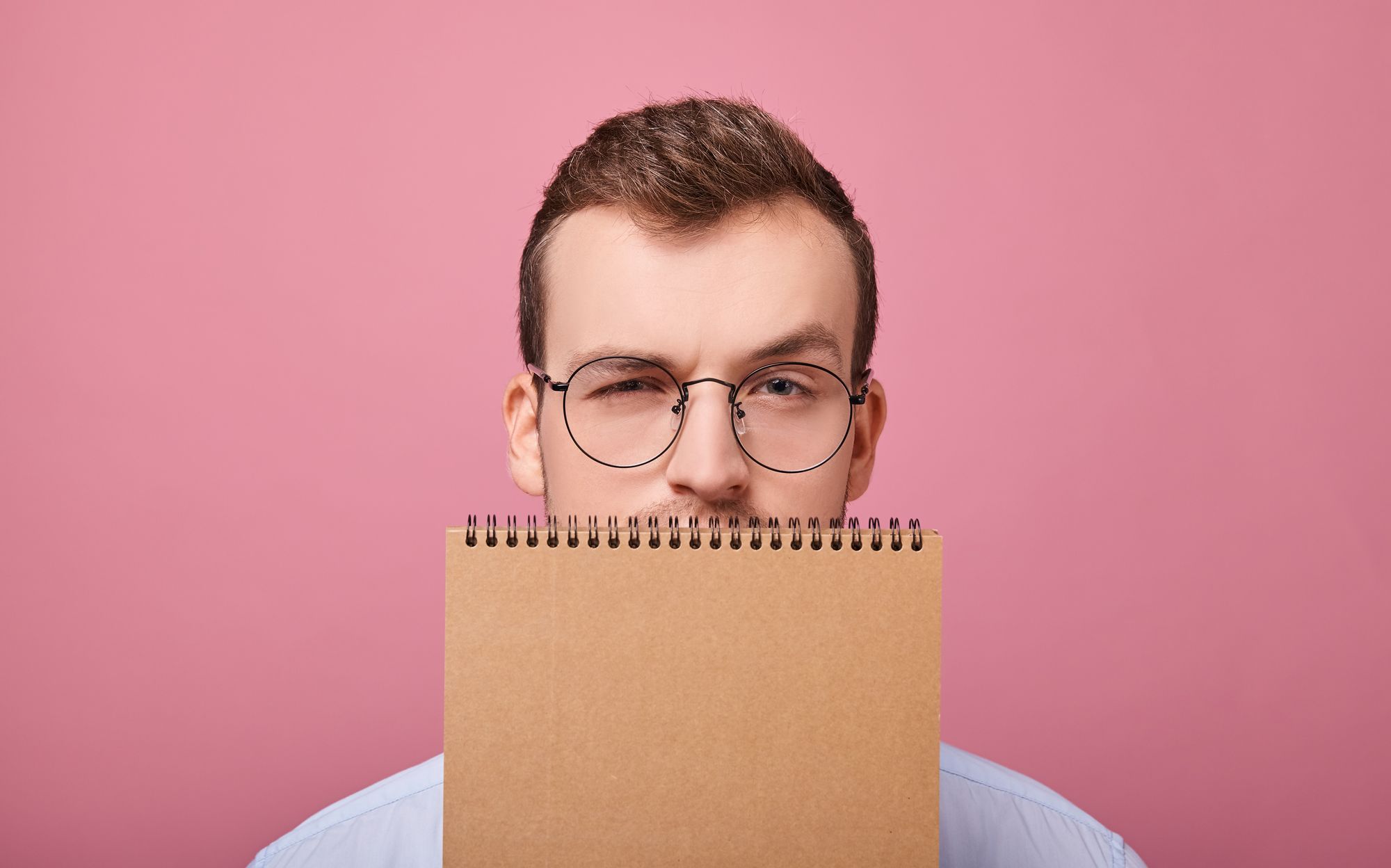 2022 was one of the best years for male celebrity nudity yet, periodt. Hollywood is embracing the male form in all of its glory like never before, and the folks at Mr. Man just released their definitive ranking of the year's best celeb nude scene!
Check out a taste of the action below, and see all of the full nude clips (uncensored) here.
10) Henry Eikenberry in Euphoria
Henry flashes his secret gay crush his hairy teenage cock and balls in the boys locker room. It's the sort of brazen full frontal that we're glad Hollywood is no longer shying away from.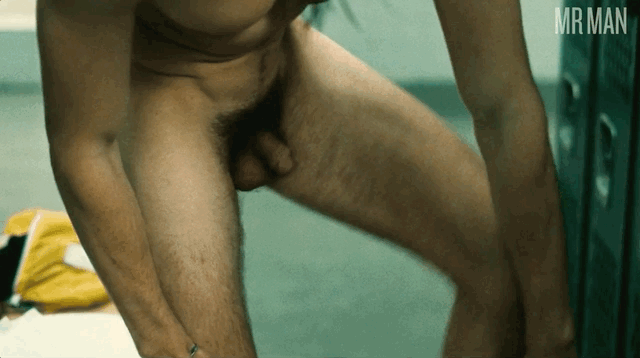 9) Álex García and Iván Pellicer in Holy Family
Álex actually spits into Iván's ass in an unsimulated ass eating scene - which can be enjoyed by the whole family on Netflix. It's the perfect companion to last year's viral ass eating scene in The White Lotus. Ass eating is going mainstream, and we love it.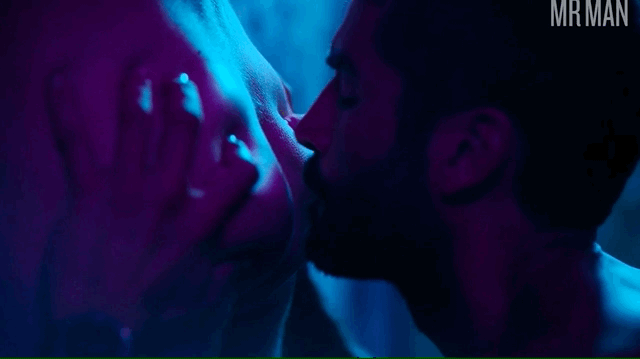 8)  Leo Woodall and Tom Hollander in The White Lotus
Speaking of The White Lotus, Leo Woodall shocked the Gay Internet when he topped his "uncle" during anal five episodes into season two.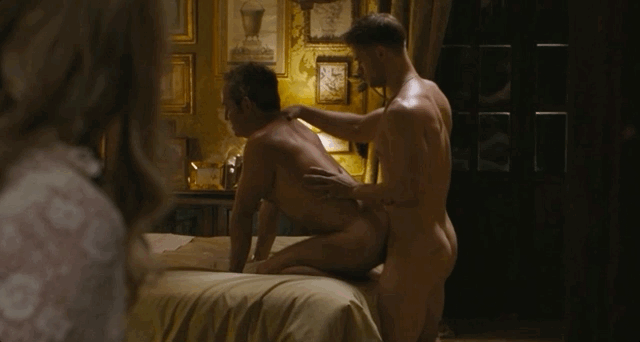 7) Emil von Schönfels in Grand Jeté
Emil was only 18 years old when he first went frontal in 2020. Well this year he's back, and getting a handjob from his on-screen mom in this controversial German drama. Wow mom.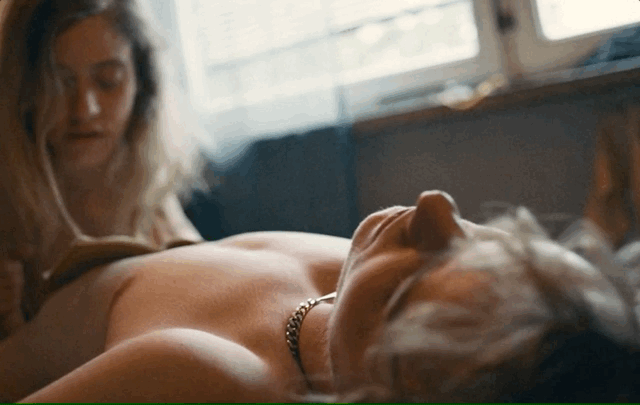 6) Daryl McCormack in Good Luck to You, Leo Grande
Daryl plays a sex worker, who happens to be working with an amazing peen - fully visible for us to respectfully enjoy in this incredible frontal shot.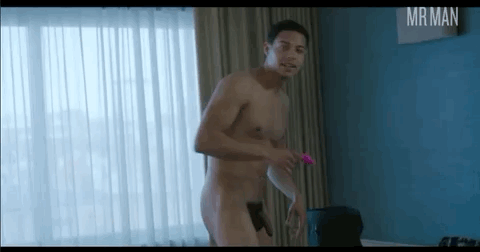 5) Evan Peters in Dahmer - Monster: The Jeffrey Dahmer Story
Grand Jeté isn't the only controversial title that contained male nudity in 2022. Peters' grittiest role to date - as the titular notorious gay serial killer - includes some confusingly hot scenes, topped by this prison strip search. We expect nothing less from AHS producer Ryan Murphy.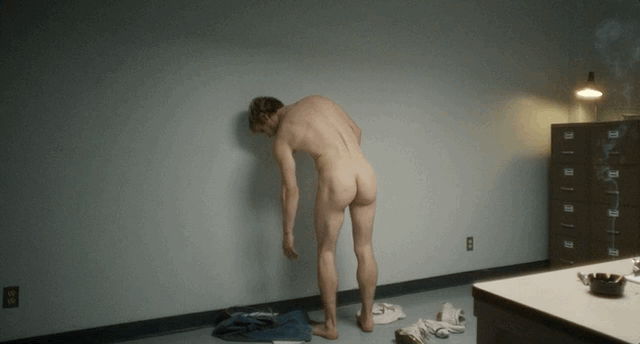 4) Joel Kim Booster, Conrad Ricamora, Zane Phillips in Fire Island
Fire Island joined Bros as one of the few mainstream gay movies ever released. This slice if Fire Island life includes a surprisingly graphic-for-Hulu gay orgy.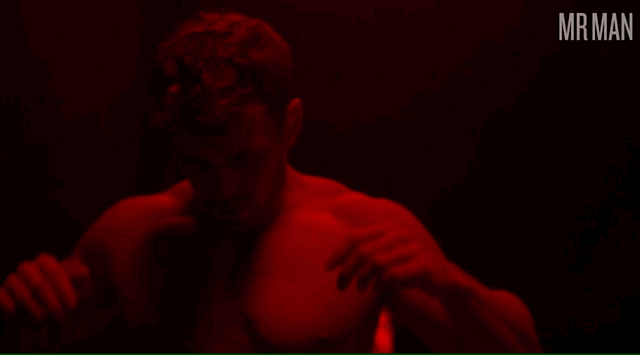 3) Theo James in The Time Traveler's Wife
Theo James famously used a prosthetic for his frontal scene in The White Lotus, but many disappointed fans don't realize they can see his real (big) penis in The Time Traveler's Wife. It's actually one of the nudest roles in history, requiring a staggering 18 naked appearances from Theo.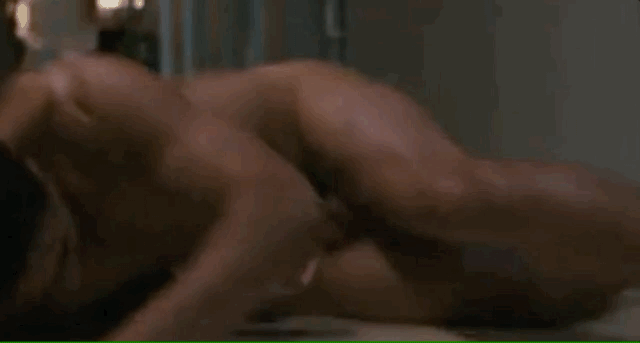 2) Josh O'Connor in Mothering Sunday
If Josh O'Connor's frontal scene in the seminal gay movie God's Own Country left you wanting more, you're in luck. Britain's buzziest export in recent history flaunts his uncut penis in this lengthy frontal shot. And we do mean lengthy ya'll.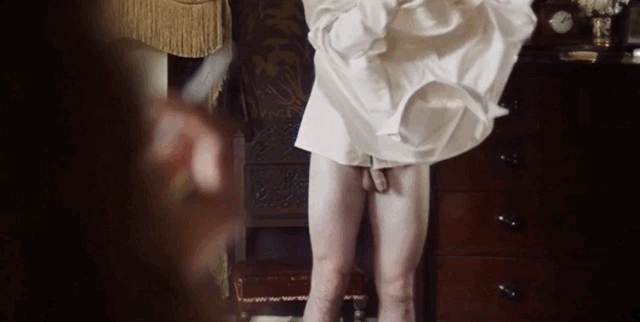 1) Harry Styles in My Policeman
But the biggest nude role of the year belongs to the biggest celebrity of 2022, Harry Styles. With leads in both My Policeman and the hyped Don't Worry Darling, Harry was everywhere this year. Most importantly, he was in bed with David Dawson delivering incredible gay make outs and showing his butt during anal. What a friggin' year.