Turning trolls into talent
"Hip hop has always had homophobic undertones."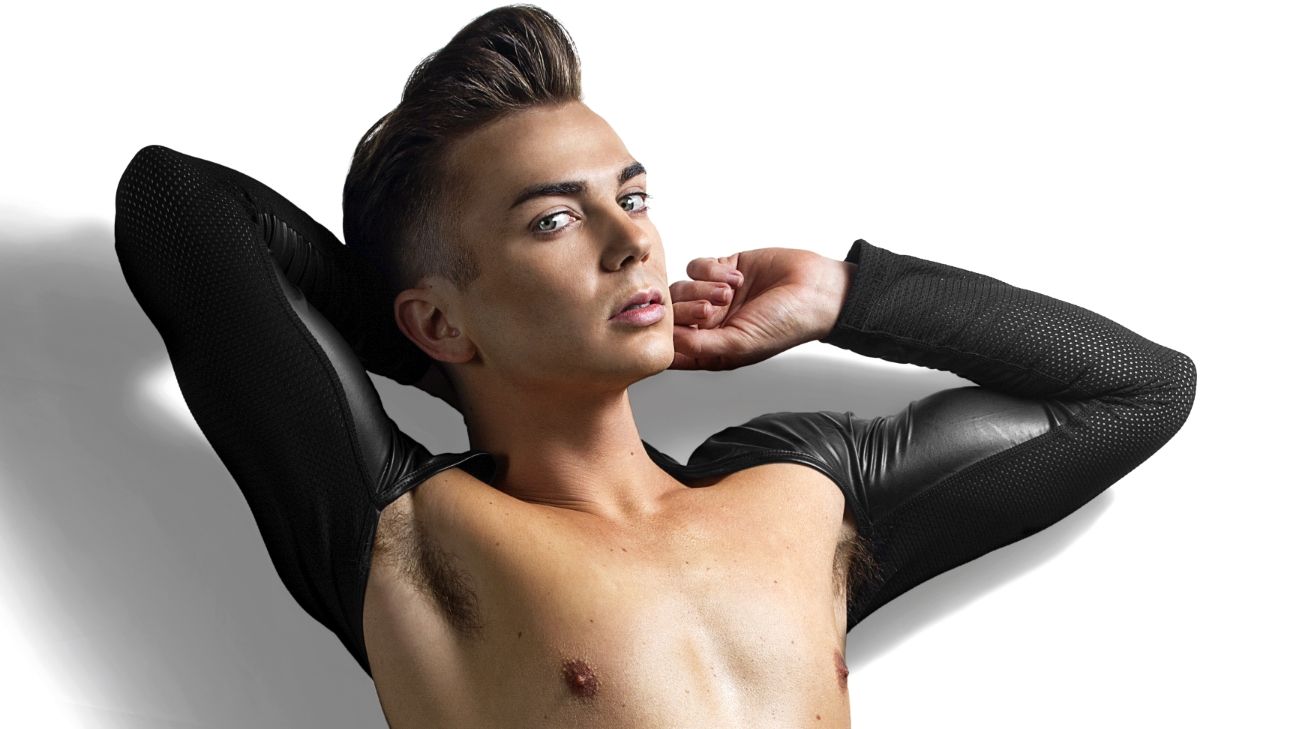 PrettiBoiRoq is a hip hop artist who encountered online trolling in response to one of his music videos. He's taken the negativity of that situation and transformed into his new track Wanna Be Me.
I caught up with PrettiBoiRoq to talk about the new track.
You've written this track in response to negative comments online about your work. Is that something that artists today have to figure out how to deal with?
I think so — we live in a digital age and everyone thinks that they're a critic. I feel like anyone's first exposure to that kind of assault can be traumatising if you're not prepared for it. At the time, I don't think I was in a good place personally to be able to handle that, but I've grown a lot since then.
What's your creative process when you're writing music?
Everyone's writing process is different, which is why I love collaborating with other artists. For me, I have a couple of different methods. Most of the time I come up with a general concept and find an instrumental that conveys the emotion I'm trying to project with the piece. Other times, a beat just grabs me, tells me its story, and I write it. I love when music speaks to you and you get to bring it to life with your words.
The world of hip hop traditionally hasn't been particularly welcoming to LGBTQ people — is that changing?
I think to an extent it is, just not at the pace that the rest of pop culture is progressing. Hip hop has always had homophobic undertones, and I think it will continue to do so for a while. The beauty of what our community is doing is that we're creating content for us, by us, and pop culture is following. We have to support our own before we can expect anyone else to do the same, that includes the hip hop community.
How do you want people to feel when they listen to your music?
I want people to feel that they have a voice in the world. The LGBTQ community is still very underrepresented in mainstream culture. We're an accessory, a novelty, and we have the capability to be so much more. I want to see an out artist on billboard charts and music award shows, and I want people to hear my music and know we can do it. Also, I want them to have fun — I make plenty of bangers!
What are some of your goals and aspirations for the months ahead?
My primary focus is finishing my upcoming EP — I have some awesome features, and some really fun tracks. I feel it's such a big step forward from my previous body of work. I also have some live performances coming up, so I'm hoping to really connect with my fans and continuing to grow as an artist. Hopefully, 2019 will be my year.
Dive into the world of PrettiBoiRoq
PrettyBoiRoq. Photo by Nick Hernandez