UK High Court ruling on puberty blockers is bad news for us all
Young trans people are bearing the brunt from a decision that has wide-ranging implications around consent and access to healthcare.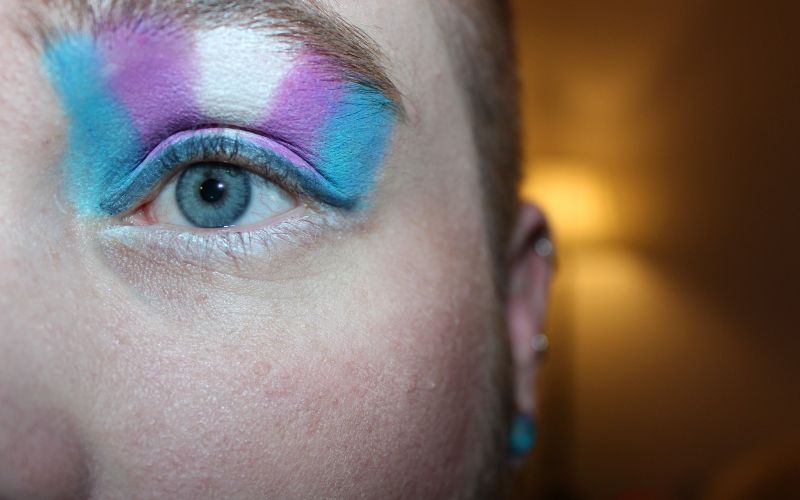 In a decision that has wide-ranging implications for the LGBTQ community, the UK High Court has recently handed down judgment in a case that focused on the ability of someone under the age of 16 to consent to the treatment required for a trans person to begin the process of confirming their gender.
The High Court concluded that children under the age of 16  who are considering gender reassignment are unlikely to be mature enough to give informed consent to be prescribed puberty-blocking drugs. This means that in order for someone under the age of 16 to be able to proceed with treatment for gender dysphoria, they would need a court order to confirm that their consent is valid.
The treatment referred to is known as Puberty Blockers – medication that effectively delays the onset of puberty to try and minimise some of the complications of gender dysphoria.
There's only two health services in the UK that are available to young people trying to navigate gender dysphoria, the Tavistock and Portman NHS trust in London and the Sandyford clinic in Glasgow.
According to reporting by the Guardian, between 4 March 2019 and 1 March 2020, the clinic in London referred 171 young people to the initial step before any medical intervention. Of these, 60 were males and 111 were females, their average age was over 15 years and they had on average 10 appointments before the pre-treatment referral was made. Not everyone who begins treatment is prescribed Puberty Blockers. It seems fairly clear that young people are not being rushed into treatment – the delays that are purposefully built into the process are likely to be frustrating, but help to clarify and diagnose the dysphoria being experienced.
In the wider context, the principle that the High Court is establishing is that someone under the age of 16 isn't capable of informed consent.
"Not only do we disagree that  trans young people  cannot understand the implications of  treatment, but we're worried this judgment risks eroding Gillick  competency  more broadly…" said Stonewall UK – an organisation that advocates for LGBTQ people. "Gillick established that people under the age of 16 can be capable of sufficiently understanding and consenting to medical treatments, like abortion or contraception , including  understanding  their long-term  physical and psychological consequences. The lawyers representing the claimants said they want to push Gillick to 'breaking point'. This judgment gives a green light to those who want to use this as an opportunity to roll back not just the healthcare rights of trans young people, but the rights of all young people."
It's likely that there will be an appeal against the High Court's decision in this case.
Why are Gender Identity Clinics such a big deal?
NHS England data indicates that Trans people can expect to wait up to two-and-a-half years for an initial appointment at a Gender Identity Clinic. After their first appointment, they then have to wait for further appointments before treatment can begin.
In 2015, LJ Ferris-Stewart booked a doctor's appointment to talk about their gender identity and dysphoria.
"I knew that I was seeking interventions. I didn't know whether that would be surgery, hormones or something else…" explains LJ.
After speaking to their GP, they were referred to a gender identity clinic in Leeds. A few weeks later they received a letter informing them that the waiting list was around four years long. They were told they would get an appointment through closer to the time.
"I was so dismayed…" says LJ. "I couldn't believe that after waiting so long to finally come out and seek support, I had at least four years to wait for an appointment. Thankfully, I had some people I could speak to who enlightened me and told me that I was able to request a referral to any gender identity clinic."
LJ went back to their GP, who moved them to the waiting list for a different clinic. They got an appointment through relatively quickly. But three years on, they're still waiting to be prescribed the testosterone they need.
"The wait is having huge implications…" confirms LJ. "I'm constantly misgendered. I've been followed into toilets and asked to leave on a number of occasions. I've been refused entry to changing rooms. I have been refused entry to my own banking. It becomes more and more difficult to stay positive when every day is a fight to be seen."
For Sophie Rebecca, a dancer from Leeds, her wait for NHS treatment lasted over a decade.
In 2006, Sophie visited her GP to discuss her "intense body dysphoria." She was becoming increasingly distressed by how 'male' her body was becoming. She was desperate to get an appointment at a Gender Identity Clinic.
"I was referred by my GP to an adult psychologist…" explains Sophie. "They were the only people who could refer you to the gender identity clinic itself. The advice I got from the psychologist was that the only thing they could help with was surgery. If I took that option at that point, I'd be neither male nor female. I'd likely lose my friends, family and job. After that I tried to get on with my life, suppressing my feelings."
It wasn't until 2014 that Sophie tried again to get an appointment at a gender identity clinic. After seeing videos about hormone therapy she knew this treatment could help her. She booked an appointment with her GP and had more success. She was referred to her local NHS clinic straight away. But Sophie's joy was short-lived. She discovered she would be waiting around three years for her first appointment.
"By this time I was distraught at how masculine my face and body were becoming…" says Sophie. "I was in my 30s and I knew I couldn't wait that long. Luckily I was in the position to be able to afford private treatment. I'm now much happier, more relaxed and doing great at work. I now have certainty. Though this isn't an easy path I know I'm on the right one."
"Trans people have often been struggling with being their authentic self for years, even decades, before they actually contact the GICs…" explains Fox Fisher. "Most people have tried very hard to live in denial about who they really are. Often this is their final attempt in trying to be happy. If they don't get the access they need soon enough, it might be too late for them. For many trans people, it is literally a matter of life or death."