Want to watch some bad queer movies?
Visibility and representation matters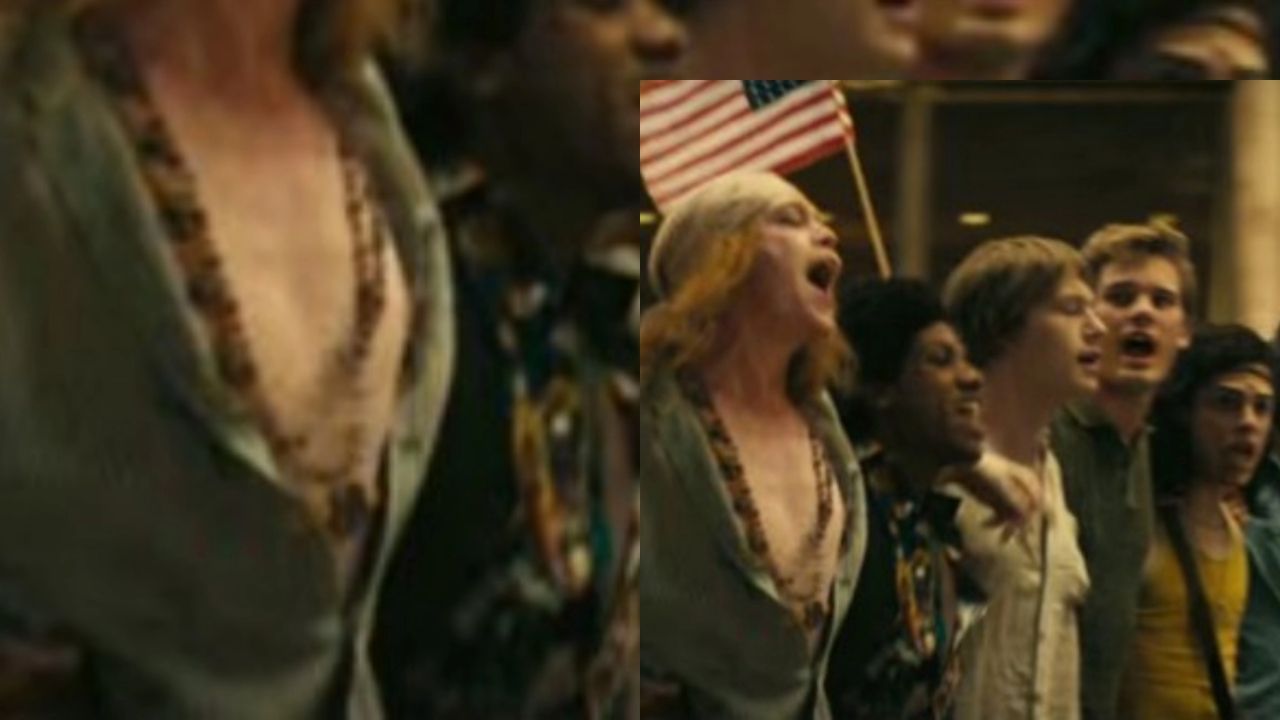 There used to be a time when gay movies - films made by and about queer characters - were uniformly bad. They were always made with no money and it was difficult to compare them to Hollywood productions.
But things have clearly evolved. Moonlight won the Oscar for Best Picture in 2017, Call Me By Your Name was a critical and commercial success, and Love, Simon did big box office.
While it's clear that gay movies that centre gay characters and gay experiences can be just as watchable as any other kind of movie, the reality remains that limited budgets and access to resources means that we still get a lot of queer filmmaking that reflect their independent credentials. It's not easy making queer films.
While there have been queer characters and subtexts throughout the history of film-making, it wasn't until the 1960s that independent filmmakers such as Peter De Rome, Kenneth Anger, and Wakefield Poole began creating and distributing films about queer men created for a queer audience.
The 1970s saw things move slightly more mainstream, with the film adaptation of The Boys in the Band, as well as films such as Fortune and Men's Eyes, A Very Natural Thing, and Cabaret. But progress since then has been slow — not helped by the demonisation of the LGBTQ community through the early years of the HIV pandemic.
While the success of films like Brokeback Mountain, Moonlight, and Call Me By Your Name is fantastic, it's unrealistic to expect that these rare of examples of breakthrough gay films will to lead to a huge swathe of big-budget films focusing on queer characters and stories that explore the LGBTQ experience — we're a niche audience and film studios are notoriously and understandably conservative and cautious.
That's why we still need bad queer films.
It's a bit hard to quantify the power of seeing yourself represented in film, in theatre, on television, in books, or other aspects of popular culture. Even if the character that you see, or the experience being depicted isn't exactly the same as what you know, to see someone who has the same desires as you is a big deal — especially if you're struggling to make sense of that, or articulate what you feel.
Here's a list of some of the bad queer films that are worth watching.
Written by Jon Robin Baitz and directed by Roland Emmerich, this fiction-based-on-fact drama was universally criticised as white-washing a key moment in recent queer history. It's actually not as bad as everyone made it out to be.
The Stonewall riots have become such an iconic touch-point in queer identity politics that it was never going to be easy to make a film that pleased everyone, or anyone.
I can understand that the film's decision to focus the narrative on the experience of a young white boy from the mid-west irks a lot of people, but it was clear that the protests were led by the diverse rabble of street hustlers, drag queens, lesbians, and trans people who had nothing left to lose. I wasn't there, I've only learnt about the Stonewall riots from other people's accounts, but I'm pretty sure that there would have been a few young white boys from the mid-west working as street hustlers on Christopher Street at that time.
What's probably more important is that this movie has been made at all — a biggish budget move about the Stonewall riots at the very least helps educate younger generations about the history that led up to this point, the factors that contributed to this brief outburst of defiance, and how it has subsequently helped to shape the world as we know it now.
Written and directed by Thomas Bezucha, The Family Stone is an American comedy-drama with a killer cast — Diane Keaton, Dermot Mulroney, Luke Wilson, Rachel McAdams, Sarah Jessica Parker, Claire Danes, Tyrone Giordano, and Craig T. Nelson.
The story revolves around the Stone family, gathering together at Christmas in New England.
It's melodramatic, and a bit cliched and self-help driven, but predictably this is a movie that reduces me to tears.
The family's youngest son Thad (Tyrone Giordano) is an architect who is deaf, gay, and cute. As a character, Thad is a bit wasted, but what makes this interesting is that in an over-the-top and melodramatic family-drama movie, there is no drama around the gay and deaf son — he's just part of the family.
What Happens Next is a comedy from writer/director Jay Arnold. It tells the story of Paul (Jon Lindstrom) — a successful businessman who has recently sold his business and retired. To give him something to focus on, his highly-strung sister Elise (Wendie Malick) gives him a puppy. While walking the puppy in the park, Paul meets fellow dog-owner Andy (Chris Murrah) and suddenly Paul begins to question the identity that he has built for himself.
The script is slightly absurdist, with the lives of the characters becoming increasingly linked and connected, but Lindstrom, Murah, and Malick do their best to make their characters likeable. It would have been interesting to explore the age-gap between Paul and Andy — while it's obviously not uncommon to have a considerable age gap between gay men who are attracted to each other, in the context of the story of these characters it would have perhaps added some extra layers to test what was bringing these two men together.
However, the main issue with the movie is its pacing — it feels as if Arnold really needed someone objective to step in and bring an editing eye to what is obviously a labour of love.
The Object of My Affection is the film adaptation of the novel of the same name by Stephen McCauley. The screenplay was written by Wendy Wasserstein, and the film was directed by Nicholas Hytner.
The cast includes Jennifer Aniston, Paul Rudd, John Pankow, Allison Janney, Alan Alda, Nigel Hawthorne, Amo Gulinello, Tim Daly, and Steve Zahn.
The film tells the story of a pregnant New York social worker (Aniston) who develops romantic feelings for her gay best friend (Rudd) and wants to raise her child with him, but then it gets complicated.
It's a big-name cast and while everyone is happily delivering within their comfort zones, you can't criticise the acting.
I haven't read the novel, and maybe the film adaptation is fairly faithful to its source material, but there's something about this movie that I really don't like.
Hytner is a big name in the theatre world — his big hits have included Miss Saigon, The History Boys, and One Man Two Guvnors. He was artistic director of the National Theatre in London for ten years. Having worked with Nigel Hawthorne on The Madness of King George (1994), it's unsurprising that Hawthorne makes an appearance here also.
Hytner is a gay man, so you can't accuse him of not being connected to the subject matter, but he was born in 1956 so his experience of being gay is obviously different to men of younger generations.
Also, it has to be acknowledged that making 'a gay movie' in the late 90s was a very different proposition to making a similar movie today. At the time of this movie, Aniston was on the crest of her Friends-stardom. Rudd had just had a hit with Clueless. For everyone involved, making a gay movie would have carried some level of career risk, and I imagine that the producers (Laurence Mark) and studio (20th Century Fox) would also have been fairly cautious — keen to make a film that wouldn't offend anyone and would be commercially successful.
The good news is that it was commercially successful. Everyone made money and no one was offended.
But it's hard to watch this film today without feeling disappointment at its determination to show just how 'normal' gay men can be. It's a very sanitised, white-washed view of the gay experience – show-casing just how great a white gay-best-friend can be. Demonstrating how gay guys can be so great that you wouldn't even know that they were gay, that you can pretty much pretend that they're straight, and that they probably would fall in love with a nice girl like you if it wasn't for those other pesky gay guys continually trying to lead them astray.
As everyone gets their happily-ever-after, and the final credits roll, Sting sings You Were Meant For Me. It's that kind of movie.